CarSquad, sister brand of Off Lease Only, launches with used-car store in Houston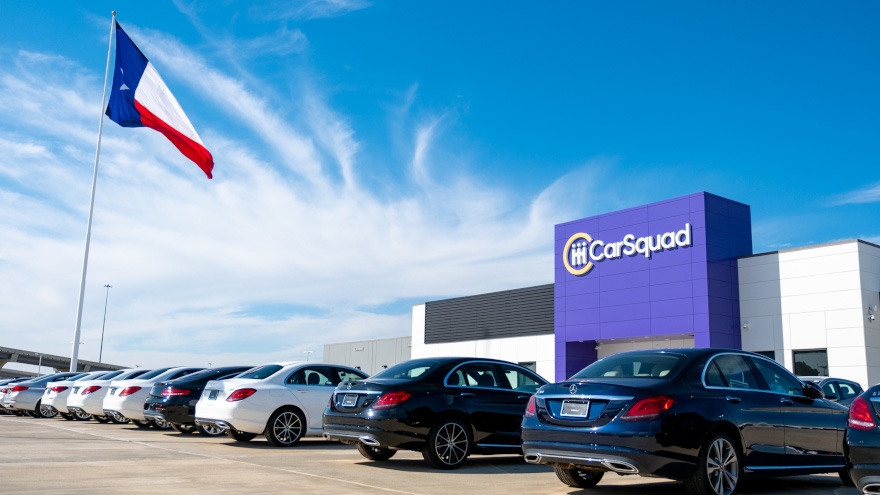 The team behind Florida's Off Lease Only group of used-car dealerships has launched as sister brand in the Houston area.
CarSquad, which has opened in Katy, Texas, gives shoppers the option of buying, selling or trading used cars in-person or online and offers from guidance from experts in making car-shopping decisions.
In a news release, the company said CarSquad is designed "less like a used-car dealership and more like a personalized, informative and stress-free experience."
The 21,000-square-foot store includes kiosks on the sales floor for consumers to browse available inventory.
"CarSquad perfectly symbolizes who we are. We rally a team of experts around each of our customers to tailor their experience and guide them through the car selection process," said Lee Wilson, CEO of CarSquad and Off Lease Only, in a news release. "We want our customers to feel confident when navigating the process and then have peace of mind when they drive off the lot."
Wilson added: "CarSquad exists to empower every driver on their journey to finding their ideal next set of wheels. We want each customer to feel confident knowing they made the right decision and think of us each time they want to buy, sell or trade their next vehicle."