Carvana launches same-day vehicle delivery in Arizona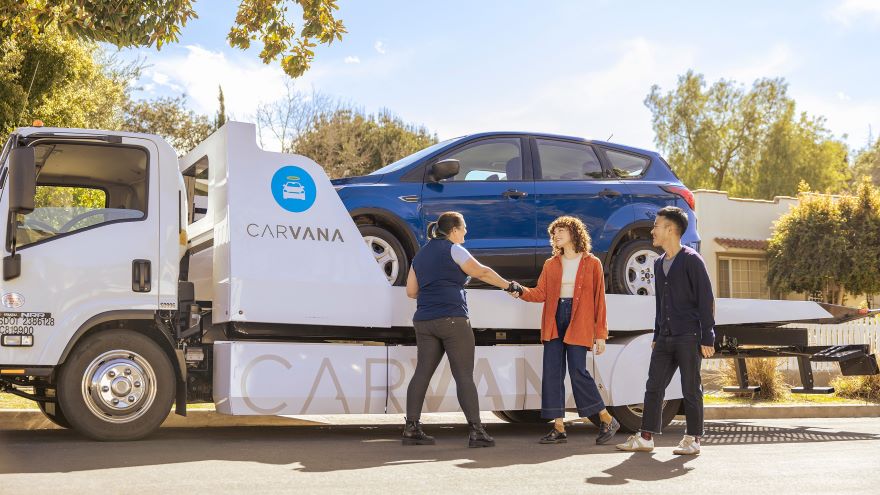 Buying a car is not like ordering a pizza. But for some Carvana customers, the delivery time might be getting close.
The nation's largest online used-car retailer has launched same-day delivery to select customers who order a vehicle in Arizona, with plans to expand the service to select markets nationwide in the coming months.
"Carvana's new same-day vehicle delivery option is just one example of how we're constantly evolving to deliver an even better auto retail experience," Carvana senior director of finance Matt Dundas said in a news release.
"Customers have already come to expect the ease, transparency and convenience of online ordering and financing from Carvana. Now many can also expect same-day delivery speed on thousands of vehicles in their area. It's now possible to have a vehicle in your driveway before your Amazon order arrives."
Carvana said the service is possible because of its extensive infrastructure — including a nationwide network of inspection and reconditioning centers and a strong logistics fleet — combined with its digitally native purchasing and underwriting that has simplified and accelerated important elements of the online car-buying process.
The company said its new same-day process allows customers to make a vehicle purchase, get pre-qualified and approved online in as little as two to three minutes and have the new car dropped off — and the old one taken away if the customer is selling or trading it in — in a matter of hours.