Carvana opens Atlanta vending machine, now offers delivery in 263 cities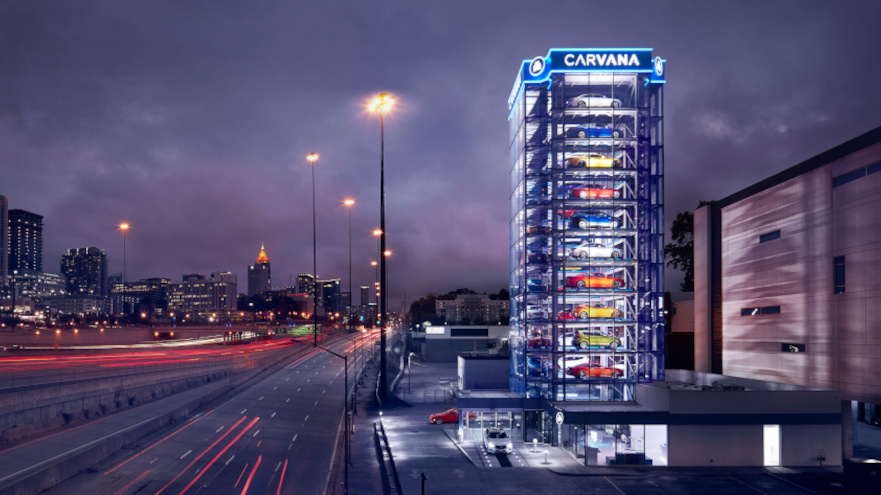 ATLANTA and HARRISONBURG, Va. -
Carvana sold its first car in Atlanta in 2013. Since then, the company has opened car vending machines across the United States.
On Wednesday, Carvana said it was opening its 27th car vending machine, and the company said that would be in Atlanta, the city where it all started.
"It's fitting that our flagship location is in the community that has supported us from the beginning," Carvana founder and chief executive officer Ernie Garcia said in a news release.
Carvana also said the Atlanta car vending machine is its tallest in the United States, standing 12 stories high with a 43-vehicle capacity. Customers can shop more than 20,000 vehicles, finance, purchase, trade in, and schedule as-soon-as-next-day pick up at the new Atlanta car vending machine. Area customers can also choose touch-less home delivery.
Carvana operates additional car vending machines in Kentucky, Tennessee, Texas, Florida, Maryland, Arizona, Ohio, Pennsylvania, Indiana, Illinois, Missouri, North Carolina, Oklahoma and California.
In other Carvana news, the company said on Monday it was offering its as-soon-as-next-day touchless home delivery to Harrisonburg, Va.-area residents.
Carvana now offers as-soon-as-next-day vehicle delivery to customers in 263 U.S. cities.
"Harrisonburg residents will now be able to choose from thousands of vehicles online and have it delivered to their front door as soon as the next day," Garcia said. "An easy, convenient and transparent car buying experience is an offering we're confident the community will embrace."