Carvana starts touchless delivery, gets financing commitment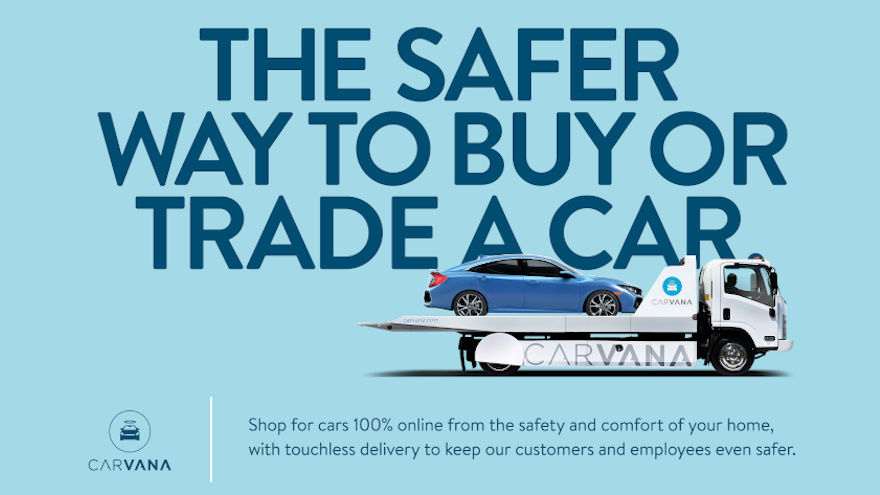 PHOENIX -
Carvana is enhancing its 100% online shopping experience during the current uncertain times. For customers wanting to buy or trade a vehicle, the company is now offering touchless delivery and pickup.
With touchless delivery, customers can acquire a vehicle without coming into contact with the customer advocate delivering the vehicle to their home.
Carvana also said that Ally, a digital financial services company, is committing up to $2 billion to Carvana.
With the increase and extension of Ally's financing commitment, Carvana said it can adapt to evolving market dynamics and also remain committed to bringing consumers "the safest way to buy a car."
Carvana uses touchless delivery for all home deliveries, vehicle returns and trade-ins.
Carvana associate director of communications Amy O'Hara said the health of Carvana's customers and people it works with is its No. 1 priority. Touchless Delivery allows the company to achieve that goal, she said.
"As priorities are being re-evaluated all around the world, for many, buying or trading in a car may not be at the top of that list," O'Hara said in a news release.
She continued, "For many others, though, it is. Whether avoiding public transportation, or replacing the broken-down vehicle that gets them to work, or those that need to trade in their car, a safe and simple experience is needed and Carvana is offering it. These commitments from Ally will help us to be there for our customers as we navigate these difficult times together and prepare us to continue serving our customers when things get back to normal."