CDK survey shows AI gaining ground among auto dealers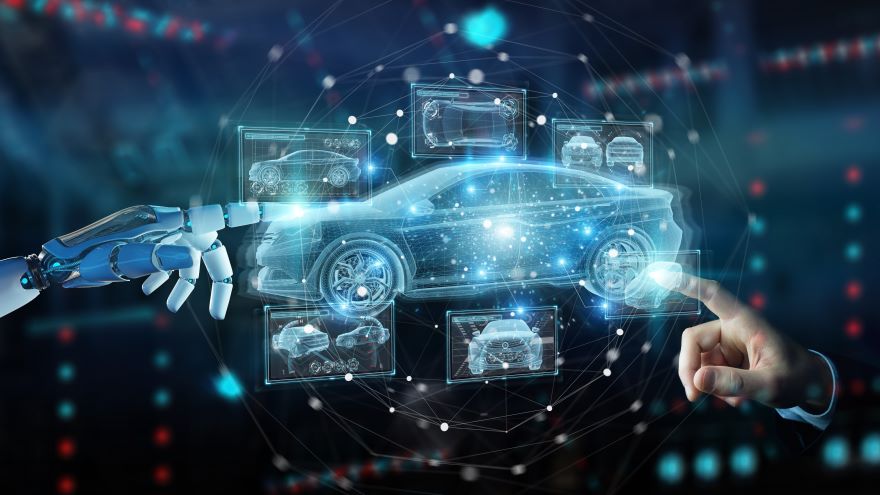 Artificial intelligence is everywhere these days — including in car dealerships.
And according to a new survey by CDK Global, dealers who are using AI say it's making things better in their business.
The survey of 230 executives and department heads of automotive dealerships in North America, "What Automotive Dealers Think About Artificial Intelligence," found a solid majority (76%) of dealers using AI said it has been an asset to their operation.
That's up from 68% in CDK's 2021 survey.
Of those dealers, 67% said AI's greatest benefit to the business has come from helping identify and target qualified lead opportunities through email, text and chat — up from 56% in 2021.
"Over the past two years, the auto industry has seen significant movement in productizing AI to stay competitive in today's market by continuing the journey from shopping and purchase to service through added automation," CDK Data and Intelligence product marketer Emily Hernandez said in a news release.
"Adopting AI resources like machine learning and natural language processing can positively impact dealerships as the auto retailer business model continues to evolve."
AI is clearly gaining traction, the survey showed, with 76% of all dealers surveyed saying they are at least moderately familiar with it and 76% also said they have implemented one or more AI-based applications in their dealership or plan to do so in the next three years — an increase of eight percentage points from 2021.
Among dealerships not currently using AI, 63% said they expect the service department to provide the best return, followed by sales (61%) and marketing/advertising (46%). More than half (52%) said they plan to use AI for booking regularly scheduled service appointments and 49% said it will provide parts and service updates.
"AI also assists dealership staff with identifying predictive maintenance before issues occur," Hernandez said, "creating easy and convenient customers experiences while strengthening trust."
You can find out more about the survey and download the e-book with the results here.