Chair & investors cheer Sands becoming STELLA Automotive AI CEO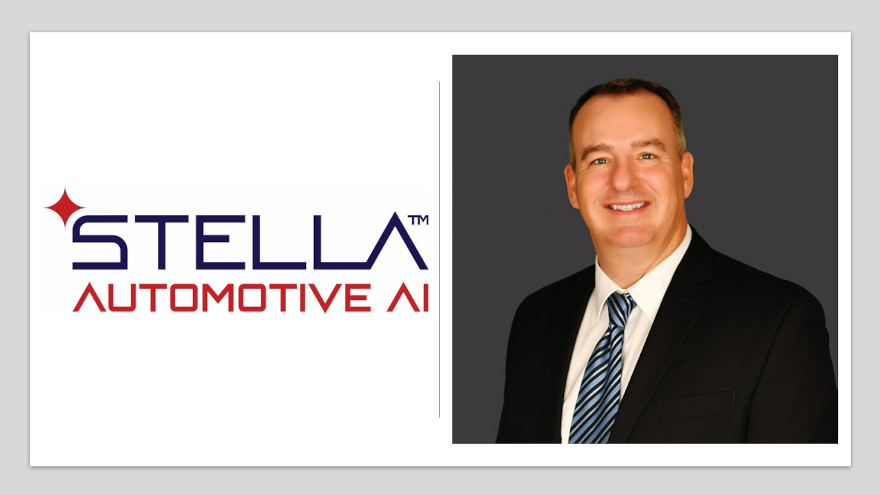 One of this year's Emerging 8 honorees has a new chief executive officer.
On Tuesday, STELLA Automotive AI appointed Rich Sands as its new CEO.
Sands arrives at STELLA Automotive AI with more than 25 years of product and business leadership within the global automotive industry, bringing a wealth of experience from executive roles at Ford, J.D. Power, and Microsoft.
"STELLA delivers breakthrough AI technology to the automotive retail industry, driving quantifiable improvements to dealership operations and customer satisfaction," Sands said in a news release. "I'm honored and excited to lead this talented team as we define the AI space and deliver game-changing technology specifically engineered for our industry."
STELLA founder and chairman Josselyn Boudett expressed confidence in Sands' capabilities.
"STELLA is in a hyper growth cycle, and Rich is the ideal person to lead our team," Boudett said. "His big data expertise and experience with dealership operations are perfectly aligned to drive the STELLA roadmap. We are confident Rich will drive the AI narrative for STELLA and bring even more world-class conversational AI products to the market."
With a strong background in the automotive sector, Sands founded True North Enterprises and served on the boards of Urban Science, Pursuit Alert, and Autometrics. He is also a strategic advisor to The Presidio Group, a prominent independent merchant banking firm in the automotive retail and consumer mobility sectors.
Mike Maroone, CEO of Maroone USA and investor in STELLA Automotive AI cheered this leadership decision, recognizing Sands' deep automotive and technology skills.
"Rich is the right leader for STELLA. His knowledge and proven experience will drive innovative AI solutions that strengthen customer satisfaction and deliver measurable operating results for automotive retailers," Maroone said.
Geoffrey Pohanka, chairman of the Pohanka Automotive Group and investor in STELLA Automotive AI added his perspectives.
"STELLA offers an automotive AI engine that is transforming the automotive retail marketplace. Rich Sands brings the necessary expertise to guide the STELLA team and ensure that the technology continues to enhance the interaction between consumers and dealerships," said Pohanka, who also is the current chair of the National Automobile Dealer Association.