A closer look at KAR's proposed IAA spin-off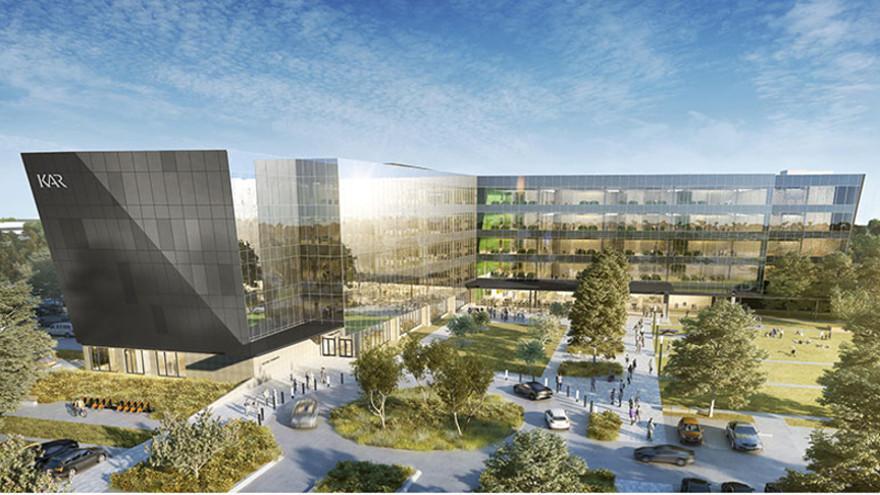 CARMEL, Ind. -
In many ways, the spin-off of Insurance Auto Auctions that KAR Auction Services is pursuing comes down to simplifying things.
That is, for both investors and the entities themselves.
KAR made the announcement in late February, explaining that the proposed tax-free spin-off is designed to "increase shareholder value and focus each company's strategic priorities on its respective marketplace and unique customers."
KAR said in the February announcement that it would likely close within 12 months.
The proposed separation would result in two independent, publicly traded companies: KAR Auction Services and Insurance Auto Auctions.
IAA would retain its North American salvage operations and the UK's HBC Vehicle Services business. The remainder of the KAR portfolio would stay within KAR.
The day after the announcement, KAR chief executive officer Jim Hallett and chief financial officer Eric Loughmiller held an investor conference call to explain more details about the separation.
Reasons behind move
Both KAR and IAA have "grown to levels that will allow them to succeed independently," Hallett said when looking at the rationale behind the move.
"Both have sufficient size and resources," he said. "We believe that each entity will be able to have an independent capital allocation priority, and the respective businesses will operate in independent markets, with minimum overlap.
"The separation will simplify what investors have told us is a very complex business model, and investors can now choose to invest in both companies or focus on one or the other," Hallett said.
A slide presentation that Hallett and Loughmiller went through during the call included key investment highlights for KAR (which was also referred to as "RemainCo" in that presentation and call; IAA was also referred to as "SpinCo.")
Those highlights emphasized KAR's position as a "Pure-play wholesale service provider with a leading market position in the U.S. and Canada," while also touching on the company's growth potential in both digital and data analytics as well as global and market expansion.
It also touched on what KAR described as an "attractive financial profile with revenue growth and EBITDA margin expansion opportunity" — and a management team with experience.
"The separation will simplify our story and allow clarity around our strategy and future growth opportunities," Hallett said. "The key elements of KAR's current strategy are focused on RemainCo, in particular data and analytics, as well as the digital transformation of the auction industry, (which) is most impactful on our whole-car business.
"RemainCo will focus on growth outside of North America, and RemainCo will generate significant cash flows with strong top line and bottom line growth attributes," Hallett said.
IAA in good shape
As for IAA, Hallett emphasized the company is "well-positioned."
There has been an increase in miles driven, Hallett said. This can push the need for companies like IAA, which provide the salvage car services needed when auto accidents increase amid such a boost in mileage.
"Insurance industries are focusing on reducing net claims costs, which leads to more total losses," Hallett said. "And an aging car park, improving commodity prices and a weakening U.S. dollar all favor the Insurance Auto Auctions business."
Additionally, Loughmiller said the IAA spinoff "will allow investors to focus on a less complex business model that has a clear capital allocation plan to support its growth and create shareholder value."
Turning to the investment highlights of IAA, Hallett noted: "The separation will create a pure-play salvage auction business with a direct comp. The salvage industry has strong business fundamentals with several tailwinds.
"We have key relationships in place, and the salvage industry continues to consolidate into two major players. Insurance Auto Auctions has an excellent track record, and we have a management team in place and ready to lead SpinCo," he said. "We have a few holes to fill as an independent publicly traded company."
One of those would be the need to bring in CFO with public company experience for IAA.
"Other than that, I think (IAA president and CEO) John (Kett) would tell you he's ready to roll," Hallett said.
Kett will remain president and CEO of IAA, and KAR's management team will remain intact following the spinoff.
Why now?
During the Q&A portion of the call, one of the questions the KAR executives received related to the timing of the spinoff.
"As we look at these businesses, we're very, very pleased with the way we've managed this business over the past 11 years. Proud of the way we've built the business," Hallett said. "And it's just the case where we feel, No. 1, that both businesses have grown to a size and a strength that we think they can stand alone.
"And we think that we have a management team that is very much in a position to take the lead as we separate these companies," he said.
Overlap with ADESA, IAA, etc.
Another question posed to KAR management dealt with potential overlap between the shared infrastructure, technology and costs of the ADESA auctions and the IAA auctions.
Loughmiller emphasized the "minimal overlap" that Hallett had referred to earlier in the call.
"Where we have provided a shared services type of environment tends to be in HR, some finance functions," Loughmiller said. "And the truth is, we operate separate accounting systems for the two businesses, with separate customer bases and separate operations, so I don't view that as a complexity. But in the admin area, there will be a few things, and we think those will be easy to deal with."
Along similar lines, they addressed KAR's Automotive Finance Corp., where the salvage side has a "relatively small" piece of the pie, Hallett said. He mentioned that AFC plans to continue providing its services to the IAA entity.