Clutch highlights enhanced vehicle-subscription relationships with AmeriDrive & HyreCar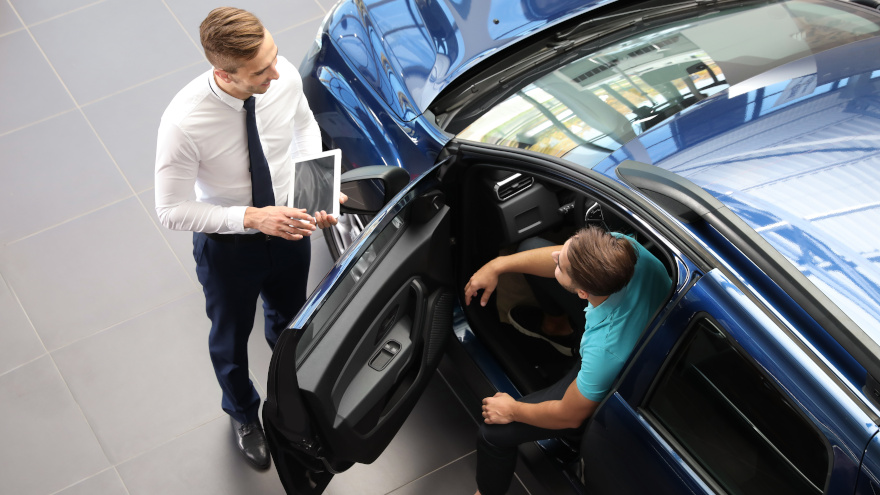 ATLANTA and LOS ANGELES -
Clutch Technologies finalized a pair of relationships on Monday to expand its presence in the vehicle-subscription space.
First, AmeriDrive, operator of one of the largest subscription fleets in North America, chose Clutch Technologies to power the all-new AmeriDrive portfolio of subscription services.
Then, HyreCar announced a partnership with Clutch Technologies, a Cox Automotive brand.
In a news release, AmeriDrive said it has rolled out its new offering in three locations, including south Florida, Austin, Texas, and north Atlanta, with more than 500 vehicles supporting both consumers and gig-economy drivers. The company operates one of the fastest growing subscription fleets with plans to further expand its footprint in 2020.
"Clutch's technology gives us both the flexibility and control to manage our entire subscription fleet with one powerful, easy-to-use platform," AmeriDrive chief executive officer Carlos Hernandez said.
"With real time visibility into our customer driving habits, we can better segment and service our base with the best vehicles, terms and pricing options to satisfy a host of driver demand patterns," Hernandez continued.
AmeriDrive provides an alternative to vehicle ownership enabling customers to subscribe to a vehicle based on their driving needs. The company leverages Clutch's Single Vehicle Subscription product that's designed to give AmeriDrive a simple and easy way to maximize its used fleet while simultaneously allowing consumers access to a vehicle without the hassles of financing.
Two subscription plans will be available — a seven-day option or a 28-day option — both inclusive of insurance and maintenance.
"Customers like AmeriDrive represent why Clutch exists – to provide the technology backbone that supports the optimization of a fleet of vehicles that meet a variety of consumer profiles and ever-changing needs," Clutch Technologies president Vince Zappa said. "As AmeriDrive expands their footprint, our technology will support the growth of their business."
For more information on AmeriDrive's all-new portfolio of subscription solutions, www.ameridrive.com.
More details of HyreCar, Clutch relationship
Now working together as partners, HyreCar and Clutch Technologies said they will bring to market an industry-first mobility solution enabling shared fleet offerings paired with on-demand.
The companies explained this powerful collaboration can offer dealers, OEMs and other providers with an all-inclusive solution to leverage the shift from automotive ownership to access and consumer demand for mobility alternatives.
Dealerships currently using Clutch can seamlessly integrate vehicle inventory on the HyreCar platform, connecting them directly with rideshare drivers to earn incremental recurring revenue. In turn, HyreCar's dealer clients will be able to utilize Clutch's industry-leading subscription software that powers a variety of convenient consumer-centric transportation solutions, such as Single Vehicle Subscription and Service Pickup and Delivery.
AmeriDrive is the partnership's first mutual customer.
"We're constantly innovating in order to provide the automotive industry with a variety of diverse mobility solutions," Zappa said in a separate news release.
"Our partnership with HyreCar helps us address market needs by leveraging its unique solution to enable dealers and others to capitalize on the strong vehicle demand driven by gig economy drivers for ridesharing and delivery services," Zappa continued.
HyreCar CEO Joe Furnari added, "Partnering with Clutch allows us to work with one of the most innovative companies in the automotive industry.
"HyreCar will be leveraging technologies built by Clutch and backed by the resources of Cox Automotive," Furnari went on to say. "This powerful alliance will allow HyreCar and Clutch to expand services to the dealer community at scale."