COMMENTARY: Are used-vehicle valuations back on road to normalcy?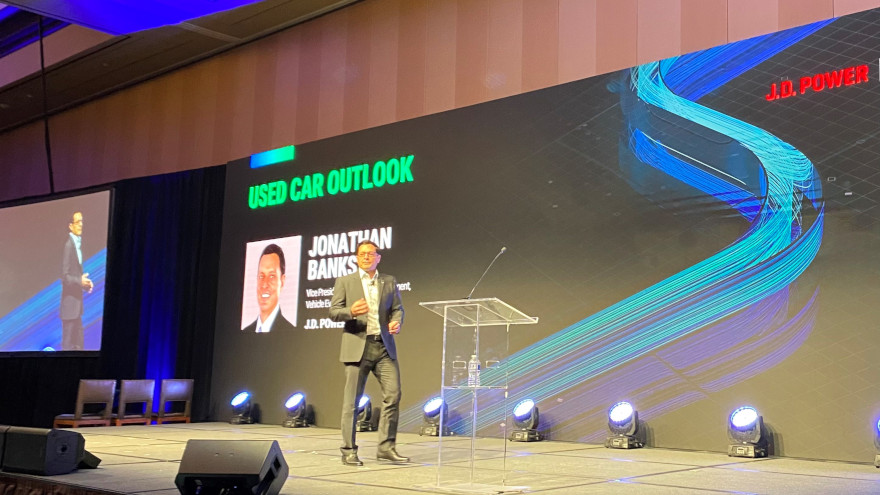 In the wake of the global pandemic, the past three years have been filled with tragedy, angst and challenges. The reaction to these unprecedented circumstances proved yet again that auto retailers are among the most resilient and resourceful businesspeople on the planet.
Somehow, in the most oppressive retail environment any of us can remember, auto retailers didn't simply survive, they thrived.
This past year was nothing short of phenomenal for franchised dealer's used-vehicle business. While total used-vehicle sales were down slightly in 2022 from 2021, retail prices shot up 13%. Gross profit per used vehicle hit $3,300, much higher than the long-term trend suggested.
When lumped together, the used-vehicle business contributed $40 billion to dealer profitability in 2022.
It has been quite a ride. But at this point, it is more important to anticipate what is to come rather than concentrating on what we have just experienced. To do that, let's go back to the pre-pandemic years of 2018 and 2019, years in which the used-car business flourished.
In those years, franchise dealers continued to refine their use of the internet to market vehicles to their customers. Manufacturers contributed to their success by continually improving vehicle quality, reliability and dependability, giving franchised dealers good products to sell to their used-vehicle customers.
Then, when the pandemic hit in early 2020, used-vehicle demand plummeted and prices tumbled. But remarkably, just four weeks later, the market began to skyrocket. In March 2020, the average used vehicle in dealer inventory had a value of $15,000. In December 2021, that average value had shot up 44% to $26,600. To say this is unprecedented is to underplay it.
Used vehicles, like vehicles in general, are typically depreciating assets. Their value naturally erodes as they age. This is logical given that global manufacturers continue to build and market more vehicles every day. So, the fact that used-vehicle prices appreciated during the pandemic lockdowns is headline news. That prices appreciated 44% is a banner headline worthy of the old phrase, "Stop the presses!"
For the better part of 2020, 2021 and 2022 franchised dealers operated in an environment in which their inventory of used vehicles was worth more each successive month. In an environment like that, it's hard to avoid making money. In stock market terms, it was a bull market in which the general trend was up, up and up.
So where are we now? Again, using stock market terms, we are in a "correction." After used-vehicle prices appreciated by that historic figure of 44%, it is logical to expect that, at some point in time, they would begin to come back to Earth. That is what we are seeing now as the value of the average used vehicle is $23,400, a 13.9% decline from the peak.
While a 13.9% decline might seem ominous, I expect that any one of us would be happy to enjoy a 44% rise in the value of an asset we own followed by a 13.9% decline. That context must be understood as we look to the future.
At this point, dealers are trying to hold retail prices as the market softens. Margins are dipping to near pre-pandemic levels, suggesting only one conclusion: retail used-vehicle prices will decline at about the same rate we have already seen in wholesale values.
As we go further into 2023, we will enter an environment of normal depreciation. Franchised dealers can expect their used-vehicle inventory to depreciate at about one percent per month. The implications of this are clear. Dealers must manage their inventories and be judicious in what they pay for each used vehicle. As the year unfolds, it will become increasingly difficult to get margin on a vehicle that wasn't acquired right in the first place.
Virtually all the variables that affect used-vehicle pricing point to a slowing market that will continue to push prices from their peak. The return of new-vehicle incentives, higher interest rates, increased new-vehicle supply, a lower savings rate and wage growth lagging the inflation rate all point to a weakening economy.
At the same time, one factor should help buoy used-vehicle prices, and it's a big one. Three years ago, new-vehicle sales were severely depressed by limited availability, so the supply of late model used vehicles will drop by at least 1 million units.
This year the used-vehicle market will be more challenging than it has been since this decade began. But this should not inspire fear or panic. It should simply inspire good business practices.
Don't be shocked by what might initially seem like catastrophic drops in values. Understand those drops are natural in a correction, and rest in the knowledge that even in the wake of an 11% price drop for 2023, the market will still be up versus its "normal" growth rate during the past four years.
The prescription for a successful future in the used-vehicle business is simple: Buy right, manage inventory and continue to match each vehicle to the customer who will find it most valuable. Accomplishing those goals will result in the great long-term sustainability of the used-vehicle business.
Jonathan Banks is the vice president & general manager of vehicle valuations at J.D. Power