COMMENTARY: How the video journey measurably moves auto buyers toward purchase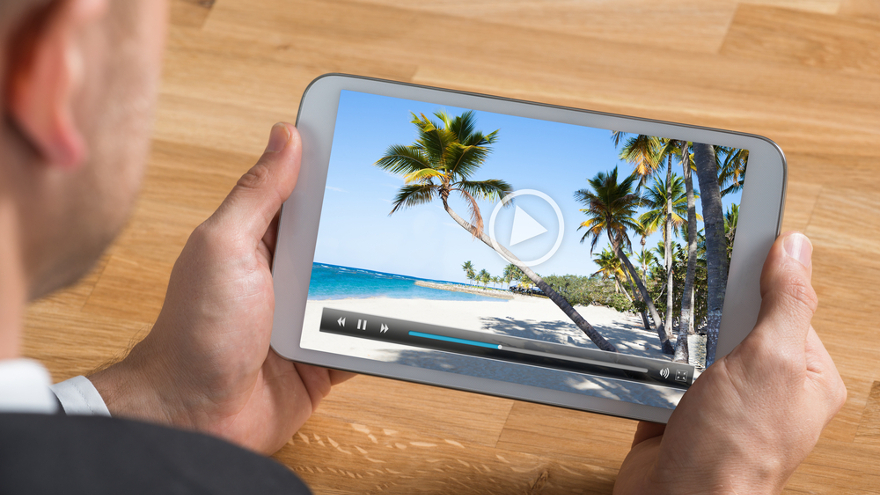 BOSTON -
Automakers are continuing to shift more dollars from their historically massive broadcast TV buys to digital video spends.
However, for many, digital video is still a new frontier – and one that requires special considerations if marketers are to take advantage of its unique engagement opportunities and ability to drive "butts in seats" (i.e. sales).
The auto marketers who are succeeding with their video investments are doing more than just repurposing their TV spots. They're uniquely identifying, targeting and engaging buyers based on their position within the consumer decision journey.
Let's look at how automakers and dealer groups can use video to engage potential auto buyers throughout the customer journey.
Unique considerations
When compared with traditional TV spots, there are unique benefits and considerations for incorporating digital video into consumer engagement strategies. Digital video advertising empowers marketers to not only provide the opportunity to target people that fit the proper demographics of a vehicle, but they also have the opportunity to target specific creative based on their stage in the buyer journey.
The right platform can move them through the journey, leveraging engagement data and varied content based on their reactions to an auto brand's message; thus, simply repackaging TV spots for digital video misses the opportunity to connect with the consumer in a meaningful way based on their level of consideration.
Since consumers view digital video on both mobile and desktop, it's critical to think holistically about each ad and take the device and ad unit into account to achieve the best user experience. People will react very differently to brand messages delivered on mobile, desktop and tablet. It is important that marketers target a person when they are in context or are most receptive to a brand's message.
In addition, given social media's potential for driving purchase intent and awareness in the auto industry, marketers must also consider how to incorporate the messaging of their video advertising into their social media strategies. The more coordinated auto marketers are across channels, the more likely they are to move the consumer further along the path to purchase with each interaction.
A two-way conversation
Consumers want to be heard. They want a voice. Unlike broadcast TV, digital video has the potential to start a two-way conversation with potential customers. Remember: Digital video viewers, unlike broadcast TV viewers, are very open to interacting with their screens, especially in mobile where they are leaning into their viewing experience.
As such, marketers miss a significant opportunity if they simply allow their digital videos to end without engaging the viewer further.
By placing interactive engagement experiences at the end of videos, consumers finally get to have a voice and auto marketers have an opportunity to engage consumers in a conversation that reveals brand sentiment and product preferences.
These engagement cards enable consumers to give feedback through surveys, watching additional related videos (turning paid into earned media), open social sharing and other immersive rich media experiences.
Tips for leveraging video by campaign goal
Digital video and interactive engagement cards should be leveraged differently according to campaign goals. Let's look at unique tactics you can incorporate for the following common campaign types.
Branding and vehicle launch: For branding and vehicle launch campaigns, marketers should target their ad campaigns to a broad audience and seek to gauge the viewer's response to the creative. Testing multiple creative messages and analyzing the audience's reactions to the campaigns is relatively simple via digital video and can help marketers learn more about their target buyers to refine, segment and look-a-like model audiences to drive additional purchase intenders into a customer journey with that brand and vehicle. Via interactive surveys following a video, marketers can engage viewers with a specific goal in mind. For example, they can gauge their likeliness to purchase a vehicle in the upcoming months, or gain insights into the viewer's perception of the auto brand's quality and luxury status.
Brand and model-level shopping: For brand and model level shopping, auto marketers can target ad campaigns to a broad audience and then encourage the viewers to watch more videos through a video explorer engagement experience post awareness video. Subsequent video content can be tailored according to the make or model that the viewer chooses or let a potential auto buyer dive more into the car by offering up videos on safety, technology or performance of a specific model.
Marketers may also choose to segment audiences by product preference, and then re-engage those audiences on the open web and in app with sequential videos that engage and educate. They should also consider simultaneously exporting the audience in real time to Facebook or their DMP for a cross channel approach.
Shopper messaging: Automakers can also leverage digital video to keep interested consumers in the moment and entice deep engagement with auto purchase decision makers. To meet shopper messaging marketing goals, it's best to turn the ad into an app through interactive engagement experience following a video. These features could include a "build your own car" interactive tool or a financing calculator that determines monthly payments based on the viewer's input.
Parts & Service Messaging: everaging current customer data likely held in an automakers DMP enables partners to target current auto owners with incentives to bring their car into a dealer for genuine parts and service.
As vehicles get older, consumers sometimes select local auto mechanics to perform needed service. Automakers and dealers begin to lose the ability to understand long term performance of their vehicles and how to improve them. It also represents a loss of service revenue as well as a chance to sell a consumer into a new car as their current car ages out or doesn't fit their current lifestyle. Engagement experiences at the end of the video could include digital coupons for an oil change and other needed service.
Online shoppers to dealer stores: Digital video can also enable dealer groups to drive a consumer into a dealership for a test drive through a geo-targeted campaign.
The video can promote vehicle sales incentives and also enable a viewer to identify their local dealership through an interactive engagement experience.
Through advances in tracking and attribution the dealer group can measure digital video ad effectiveness by tracking dealership visits.
Social expansion: Auto marketers can leverage digital video's interactivity to entice happy customers to share their experiences on social media. They can create custom social audiences based on sentiment and product preferences, and then provide easy-to-use social share options. This enables auto marketers to continue to build followers and influence on social media outlets, bringing digital video's utility full circle within the sales funnel.
Glenn Kiladis is vice president of product & strategy at ViralGains, a company in the video advertising space.