COMMENTARY: Making auction safety a core value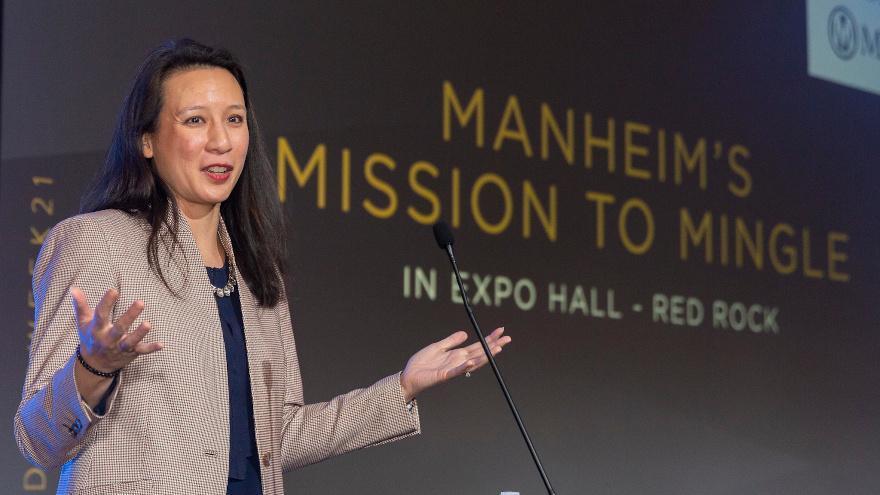 Safety has long been a top priority for the auto auction industry and was further strengthened in 2015 when the National Auto Auction Association's leadership declared that the days of treating it as a goal rather than a value were over.
At Manheim, safety is a core value and an integral part of every decision we make. This commitment guides us to create workplaces that inspire, empower and protect — one where safety is not just a requirement, but a shared value that addresses concerns that occur in both expected and unanticipated ways.
The emphasis of our safety culture is on creating sustainable practices and protocols that prioritize safety and encourage employee feedback and ongoing participation in the process. A safety culture is built around creating systems to prevent injuries from occurring. A safe workplace fosters a culture of trust and employee confidence knowing that their well-being is valued and safeguarded.
These are three key elements of our approach to workplace safety that may also be helpful to your business:
Understand and learn from human error
Our own industry provides a perfect example. In the 1950s and '60s, cars had very few safety features to protect us from our own human errors. There were no seatbelts, no airbags and no sensors to prevent an accident. Today, vehicle designs are based on the assumption that every driver will fail at some point and the car will be involved in a crash.
This thinking has led to advances in technology over the years that have increased the driver's ability to survive a serious accident — despite higher speeds of travel and increasing numbers of vehicles on the road.
Listen to subject matter experts
Manheim adopted this way of thinking that changed automotive design and applied it to our workplace safety reviews. The aim is to create reliable safety and quality systems that diminish the possibility of unacceptable consequences. Cross-functional groups called "Learning Teams" listen to employees and learn how their work is really done versus how we assume it is done. We then build safety programs around that employee feedback.
One instance of a Learning Team win occurred at our Manheim Central Florida auction during a review of the brake inspection process. The employees were using a bar to hold up tires when removing and replacing them during inspections to reduce the amount of lifting and bending.
This employee-driven idea eliminated over 80 lifts per shift for each technician. After implementing the wheel holders, Manheim reduced the number of ergonomic risks in our mechanic shop by 46% and saw an overall reduction in back injuries of over 10%.
Instill a safety culture that engages employes and encourages participation
The real risks associated with day-to-day auction processes are best known by frontline team members. Engaging these employees is vital to creating a successful safety program. They are the experts on how work gets done and can provide real-world experience to detect and prevent risks.
One of Manheim's initiatives in this regard is called "Near Miss" and encourages all employees to report near-miss occurrences. In the past four years, we have addressed thousands of these potential hazards to prevent possible injuries with an 85% closure rate.
Perhaps our most effective engagement programs is Actively Care Today (ACT). This broad initiative supports our efforts to continuously evaluate processes, focus on practical measures, and empower team members to help maintain a safe workplace. With the help of local ACT safety committees representing all departments and shifts and led by a regional Environmental Health and Safety (EHS) field manager, these grassroots groups create blueprints and define action steps for a sustainable safety culture specific to their auction location.
Manheim works closely with NAAA and its Safety and Security Committee, which represents a variety of member auctions, to help develop training and programs to enhance workplace safety.
Our teams also take advantage of a variety of other safety-related resources available from the NAAA. These include working with them to develop updated job-specific orientation and training programs as well as new guidance around EVs and auto bio-hazard safety. To learn more, visit https://my.naaa.com/.
In an ever-changing marketplace, understanding and improving our working conditions is part of what we do every single day. Each investment we make in creating a culture of safety is an investment in our people and in the future of our collective auto industry community.