COMMENTARY: A modern marketer's guide to selling more cars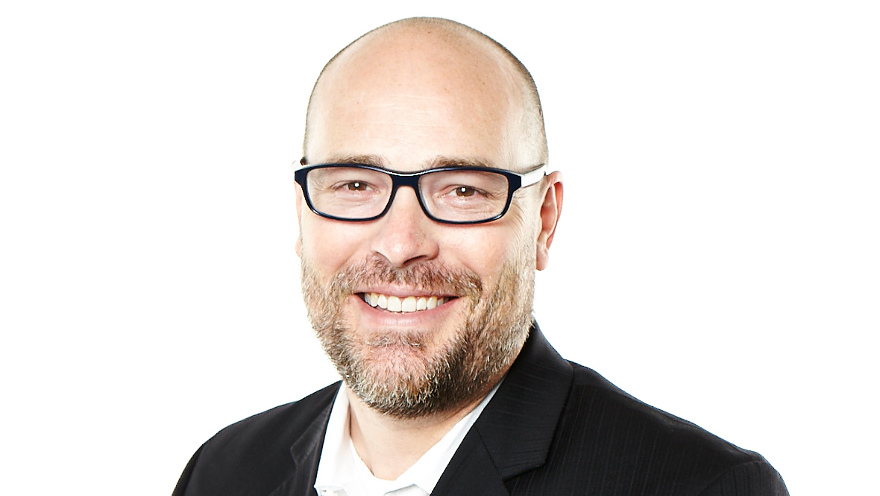 FORT WORTH, Texas -
When people think about automobile advertising, they probably think about mass-market tactics, from newspaper ads to epic Super Bowl spots. But automobile advertisers know that to move more cars from lots, they have to think locally.
Thanks to the internet, automotive dealers are using data in new and creative ways to reach consumers and to measure the impact of advertising on their business in ways they never could previously with mass-marketing tactics.
Digital advertising exploded, and the maturation of mobile has been like pouring gas on a fire. Walk into a restaurant, waiting room or nearly any public place and you will see people glued to their mobile devices. In fact, users now spend an average of 69 percent of their digital media time on smartphones, according to comScore.
For auto marketers, digital and mobile can be tools for finding prospects by accessing real-time buying signals, such as relevant search behavior and even physical visits to car dealerships. And not only can you find these prospects, you can also connect with them by serving customized creative that reflects the recency of their behavior and their buying preferences.
Mobile also allows auto marketers to extend the reach of other, more traditional advertising tactics and to measure the ROI of all their advertising more effectively. Let's take a look at some strategies that work well for auto dealers, specifically those looking to move used or certified pre owned vehicles.
1. A new spin on conquesting
Most people carry their phones with them everywhere they go. By using location-based data obtained from users' mobile phones and a tactic called geo-fencing — a virtual boundary that is drawn around a target location — advertisers can actually pinpoint people who have visited a competitor's car dealership. Then, they can serve these users ads with the objective of encouraging foot traffic to their dealership.
Advertisers can even set their ideal timeframe. For example, perhaps you want to concentrate on serving ads to users who visited a competitor within the last 15 minutes, because you believe those prospects are more likely to convert than people who were in the area two days ago. Dealers can work with their programmatic partner to determine custom bids on mobile — what they are willing to pay for each impression — to ensure they are getting the most value possible from every impression.
2. Supercharge your next sponsorship
The auto industry spends big money on sponsorships. Ford Motor Co. alone spent somewhere between $175 million and $180 million on sponsorships in 2016, according to estimates in the ESP Sponsorship Report.
Auto dealerships often sponsor local events, from sporting events to charitable causes. These dealerships can use mobile marketing to extend that investment, at a fraction of the cost of the initial spend. Let's pretend you are sponsoring a hockey game.
By drawing a geo-fence around the stadium, you can serve mobile ads to people who are at that location to reinforce your marketing message. You can also continue the conversation by serving ads to fans after they have left the game.
Similarly, auto dealers can use mobile marketing tactics to get more from direct mail advertising campaigns. For example, you can serve mobile ads to people who have received your direct mail advert, perhaps offering a unique promo that is tied to the mailer.
3. Validate your ad spend
Auto dealers can also use mobile to measure the impact their advertising has on foot traffic by coupling geo-fencing technology with conversion zones. Let's revisit the hockey game sponsorship example. In addition to drawing a geo-fence around the stadium at game time and serving targeted mobile ads to people within the geo-fence, you can also create a conversion zone — a configurable, location-based fence — around your car dealership. This allows you to track what percentage of people who visit your location over a specific time frame also attended the hockey game and most likely were influenced by your ads.
You can then compare this metric with the percentage of foot traffic that converted naturally and better assess the effectiveness of your digital ad spend as well as your sponsorship purchase.
4. Next-level personalization
One of digital advertising's unique benefits is personalization. You can customize your creative per specific audience in ways that are simply not possible in, say, traditional advertising.
Auto dealerships that want to move used or certified pre owned vehicles can personalize ads based on factors such as a user's previous buying history, search behavior or even what dealerships they have visited.
Then they can serve the creative that is most relevant to the user, and perhaps even feature an actual photo, price and description of a vehicle that is on their lot.
5. Put your data to work
Car dealers keep comprehensive customer records, which include information on how long people have been driving their current vehicles and whether or not they are paid off. By coupling your own data with mobile technology, you can serve targeted mobile ads to the customers who are most likely to be looking to trade in their vehicles soon — for example, people who are nearing their fifth year of ownership and have paid off their loan.
Digital marketing, specifically mobile, is a game-changer for the automotive industry. It helps dealerships derive more value from their mass-market buys, reach new prospects, and measure the results of all of their efforts with unprecedented precision. It may not be a Super Bowl commercial, but a well-targeted mobile ad delivers its own unique value, at a fraction of the cost.
James Moore is chief revenue officer for Simpli.fi, a provider of localized programmatic advertising.