COMMENTARY: New data enables clearer picture of used-car retail transactions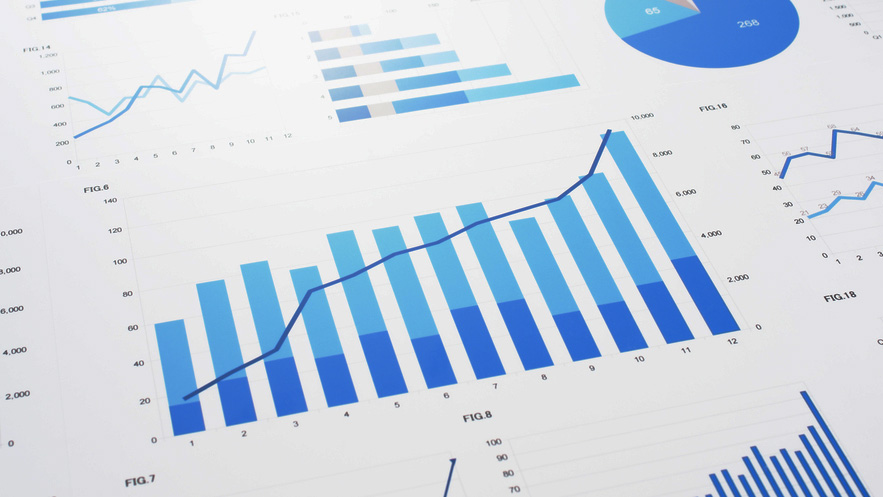 Operating a successful used-vehicle sales operation depends on two things: obtaining inventory for the right price and selling that inventory for the right price. As so many have discovered in recent years, it is not enough just to have used vehicles to sell.
Those vehicles must be acquired strategically without paying more than necessary. Then those vehicles must be sold at prices that will bring enough gross profit to pay expenses and generate positive financial returns.
While this business model seems straightforward, selling used vehicles has been complicated by the fact that the relationship between wholesale and retail prices —between acquisition cost and sales — has always been nebulous. In other industries, and even in the new-car business, the relationship between wholesale and retail is much better defined.
But the used-vehicle business is one of the few in which almost every piece of inventory is obtained individually. Understanding what to pay for each used vehicle and what kind of gross profit can be expected from its sale is critical to running a thriving business. Without that understanding, disaster awaits.
For decades, auction data has provided a solid foundation upon which to build an analysis of the used vehicle market. Happily, the gap between auction and retail transactions remained fairly predictable for decades. Used-vehicle guidebooks based the bulk of their value predictions on auction data they acquired and that largely predictable gap. Aided by the gut feel of "knowing the market," many operators of used-vehicle dealers were able to manage their businesses successfully with those simple, non-analytic tools.
But times have changed, and the used-vehicle market has changed along with them. In the challenging environment of the past two years, we have witnessed significantly more volatility in auction prices than in retail prices, making the former a far from ideal predictor of the latter.
As dealers have increasingly begun to use new and innovative ways to replenish their used-car supply, often online and increasingly outside of the auction lanes, auction volumes have plummeted. Recent data indicates total vehicle auction sales volumes are down more than 30%. Because of this, those transactions represent a much smaller proportion of the wholesale picture than they did before the onset of the COVID-19 pandemic. Further, nothing indicates auction traffic will ever return to pre-pandemic levels.
As such, the old rules for understanding the used-vehicle market no longer apply. And the old ways of analyzing it provide a less comprehensive view at a time when the realities of the marketplace are calling for a more comprehensive view of pricing than ever.
While auction data will remain foundational in analyzing and understanding the used vehicle market, for those who want to gain a deeper understanding of what's actually happening on the ground where wholesale and retail pricing is forged every day, new input is necessary.
To get an estimate of the potential gross profit on each sale, reliable retail transaction information is essential. But obtaining that information is difficult. Dealers can scan the asking prices of competitive dealers, and they can extrapolate from auction transactions based on long-term trends. Neither method is very precise.
Since 1993, the Power Information Network (PIN) has been collecting retail transaction data.  Its robust collection of data has enabled manufacturers, distributors, suppliers, financial organizations, and the media insight into the inner workings of the industry at the retail level. This data set drives an all-new product called the J.D. Power Used Vehicle Retail Transaction Report. This retail-based transaction-level solution removes blind spots and provides clarity to stakeholders in the rapidly evolving used-vehicle market.
Each of these reports is derived from data gathered from more than 16,000 participating franchises representing 42% of all used-vehicle retail transactions. In all, more than 3.5 million individual transactions are examined, each yielding more than 30 metrics. Data is harvested in real time and reported weekly. Among the key data points are sales price, dealer cost, days to turn, mileage, DMA, and sale date. Each vehicle is fully described, and the parameters of each deal are covered in detail. By tracking individual vehicles from a retailer acquisition to their purchase by the consumer, the report provides a never-before-seen view of the total industry by spanning the journey of each used vehicle.
With this robust set of data in hand, dealers and other industry stakeholders can make well-informed decisions on vehicle acquisition, pricing, sales and allocation to enable them to meet their business goals.
Tough times demand good intelligence
Make no mistake, the used-vehicle business is very likely to get more challenging during the next several years. It is fighting numerous headwinds, among them greater new-vehicle supply, high new-vehicle incentives, and higher interest rates. Better, clearer, quicker information is needed to succeed in the difficult conditions the market will experience.
In the used-vehicle business, legacy auction data will remain a useful tool. When supplemented by accurate, timely retail transaction information, it becomes even more powerful. To meet the rigorous requirements of the increasingly competitive used-car marketplace, sophisticated information will be more important than ever.
David Paris is director of product and market intelligence at J.D. Power Valuation Services