COMMENTARY: Taking the Lead – Tips for prioritizing lead management to boost efficiency & drive sales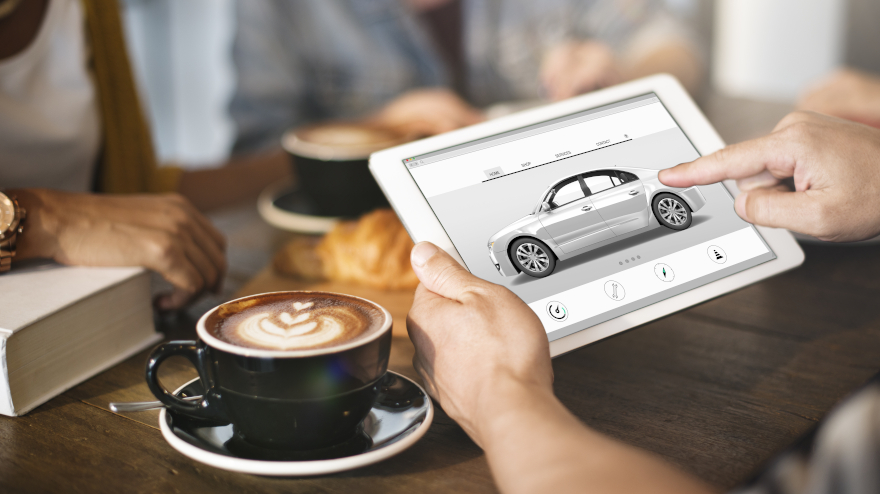 For many reasons, dealers have been learning to do more with less over recent years. This challenge is coupled with an ongoing priority at dealerships to meet or exceed CSI goals, which requires a personalized high-touch approach to help win that customer relationship, support retention, and drive new sales. All together, these factors can put serious strain across every department.
Now, more than ever, there is benefit in developing an efficient lead management workflow to prioritize leads across all sources and generate results. While there isn't a one-size-fits-all approach, there are tactics to consider that can make an impact.
By putting a strategic lens on your CRM system and leveraging the power of digital retail, there's opportunity to structure outreach more effectively around prioritizing the most viable leads and high-potential customer follow-ups. The result? Greater opportunity in making an impact with customers, locking in the relationship with your dealership, and, ultimately, pulling consumers out of the shopping phase.
So, where can you start?
Prioritize leads
Consider how you prioritize customer follow-ups. This will define how you structure your day, what colleagues you leverage, and the types of interactions you — or other departments — should have with shoppers to capture that relationship and move it forward.
Look back on your historic conversion rates. What types of lead characteristics have traditionally been valuable to your dealership? What lead drivers, like CarGurus, most consistently deliver ready-to-buy shoppers to your dealership. This type of lens can help target the most immediate follow-ups.
Another indicator of a low-funnel lead is the level of detail a shopper provides. Those who have provided the most information have likely invested more time on your VDP and have potentially started taking mental ownership of that vehicle.
Has a customer taken the time to explore the financials of a purchase? If they've taken steps to get pre-qualified or even to structure a down payment and total monthly payment, it's safe to say this is a shopper who is much closer to making a decision than the one who has submitted a lead with just a phone number and e-mail.
These levels of prioritization can help set a plan of action for the day.
Timing is everything
When it comes to successful follow-up, the early bird doesn't always get the worm. Sure, a swift reply is vital, but the content of that initial outreach is just as critical. There's a careful balance between being quick enough in your response to capture the customer while they're in the right mindset, while also taking the time to consider the information they provided for an action-oriented and value driven response.
That first interaction can make or break a potential relationship — especially when that customer has likely submitted multiple leads to different dealerships. When submitting leads, most shoppers aren't looking for an acknowledgement of their inquiry.
A flood of immediate auto responses will be enough to make a shopper feel like their time isn't being valued. That isn't to say that auto-responses aren't useful; they can come in handy to acknowledge inquiries after-hours, for example. But, when first impressions are so important, you don't want to use that first shot to make a connection through an auto-responder if you don't have to.
An ideal first response will try to meet a shopper right where they left off by picking up the conversation with details about their situation and the next steps that will support them through the process. Has the customer indicated that they're looking to coordinate a trade-in? Acknowledge that, and mention that your used-car director is already reviewing their information. Have they revealed they want to finance for a five-year term? Follow-up with information about the lenders you work with.
At this early stage, the goal should be to move that high-quality lead toward the next step. Generally, a shopper will be more inclined to continue the sales process with someone who they feel understands their needs and is already working on their behalf.
Meet them where they want to be
A growing number of dealerships are embracing digital retail to help meet customers where they want to be in handling more of the transaction from home. But this digital-first approach doesn't always translate to the sales or BDC teams.
Whether through a dealership-built platform, third-party services or a combination of digital retail strategies, consumers are taking advantage of digital retail to set up some, or all, of their transaction with a dealership online. The effectiveness of any digital retail lead or tool comes down to how follow-up happens with this group of customers.
Shoppers are typically using digital retail to build confidence in their ability to afford the vehicle and to be more efficient with their time at the dealership. However, there can sometimes be a mismatch in interactions with these shoppers when follow-ups are focused on bringing them in for an appointment. While there's value in bringing the shopper into the dealership, many of those using digital retail are looking to solidify more of their purchase before heading to the store.
Outreach to these types of low-funnel leads are often most successful when they're aligned to meet that customer's need for greater efficiency. Dealers working with digitally minded shoppers can benefit from having some level of comfort and process working those deals remotely.
More than any other type of lead, these customers are looking for partnership in moving closer to the next step. That precious first interaction shouldn't recreate information that a shopper has already submitted through a digital retail platform. This may mean that the ideal person to make that first contact may not always be the BDC or sales representative.
For example, if a shopper has submitted a full credit application, a dealer could be best positioned in partnering with the sales manager or finance manager to go down the path of an assumptive close. The result is a win-win scenario in efficiency and satisfaction for both the shopper and dealer.
We're seeing first-hand how this approach is helping dealers close high-quality leads more effectively.
Through these tactics, conversion driving activities can be prioritized without sacrificing the personalized level of customer service and care that helps a dealership stand out. With a busy spring season ahead, an adjusted approach to lead management can help all dealership departments work to their maximum potential.
Lindsay Ciavattone is the director of dealer relations at CarGurus.