COMMENTARY: Top 3 things used-car managers should pay attention to right now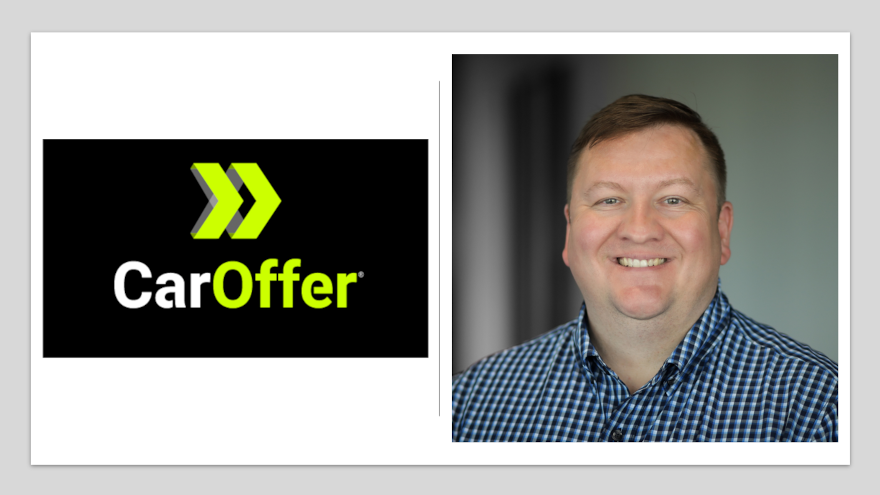 Several market dynamics are currently in motion creating an opportune moment to buy wholesale used vehicles. However, there are a few things you should know to have a better chance of success when it comes to sourcing and managing your used vehicle inventory.
The top three things used-car managers should pay attention to right now are to be active buyers, reduce average inventory cost, and lean on market data for more informed decisions.
Be an active buyer
The disparity between wholesale and retail values is quite significant. Now is a great time to buy. To see where this stands on an ongoing basis review Black Book data, specifically the weekly Market Insight report, wholesale price graphs, and the retail listings weekly price index.
For example, as of mid-September, wholesale values are down about 9% versus the same week in August of last year. However, retail values are up approximately 10% year-over-year. This is the first time in the last 18 to 24 months that a healthy disparity exists between wholesale and retail. Dealers that are actively sourcing vehicles can make money.
At CarOffer, we also have data that backs this up. We stay on top of the market by tracking two indexes:  auction value and instant market value on a VIN-specific basis, and the gap is currently quite wide.
What that means to you as a dealer is that if you buy a car at auction, on average it's going to have substantially more profit than in previous periods. So that is a compelling reason to be active buyers right now.
As an example, 2019-2021 Ram 2500s in various trims, average mileage of 51,000 miles, have an average gap of $5,694 between retail and wholesale.
The strikes are too recent to predict the short and long-term impact on the wholesale and retail markets. However economic principles would indicate that a decreased supply of new vehicles creates scarcity, which is likely to move prices upward for late-model used vehicles. The translation is that if the strike significantly slows production, the vehicle that you buy wholesale today is likely to appreciate in the near term.
However, it is not simply buying cars; it is buying the right cars, in the right quantity, and for the right price.
The right car always includes your core inventory that sells well. But it could also mean cars that need less recon — high-quality cars. The impact of strikes also has an impact on the supply chain overall, including the production of parts needed to recondition/repair vehicles. Buying a late-model vehicle needing minimal recon keeps a flow of vehicles to your front lot.
In basic terms, if you are a Toyota dealer and sell 10 Corollas a month, but have 45 in stock, you don't need any Corollas. Paring down your Corolla levels to match your targeted supply will help create a sense of urgency for customers.  On the other hand, if you sell five Avalons per month and have two in stock, then you at least need three, just to supply that month's demand.
The key to quantity is to have a consistent pipeline of cars. The overall volume may ebb and flow slightly depending on the market, your inventory position, and your sales. But never say, "Hey I am not going to buy for six weeks," as it hurts momentum and lessens the efficiency you can build in your store.
To figure out the right cars at the right price it is important to first know current market conditions. According to a report by iSeeCars, used-cars priced under $20,000 are vanishing. In 2019, 49.3% of used cars cost less than $20,000; today that number is only 12.4%. From an inventory management standpoint, if you are still going after vehicles at the lowest price points, you have to accept that there is almost zero supply of those cars readily available. Since they are still in high demand, you have to pay more while pricing aggressively. But not only that, on average, cars carry more mileage today than they did in 2019. Expanding your scope to include higher-mileage vehicles, even if they are out of your typical comfort zone, is the only way to source lower-price point vehicles in volume.
While looking for the right price point, also keep quality in mind. If you don't buy the highest-quality inventory it's likely to boomerang back to you in terms of an upset customer, extensive "we owe" repair orders, etc. It could also mean higher recon and higher risk. Your average purchase needs to be turned quickly to minimize depreciation risk.
Reduce the average price of inventory carried
Look to buy less expensive inventory because the demand has never been higher for those cars. And the inventory is less risky. If the market drops 5%, on a $50,000 vehicle that's $2,500 – which is your profit and then some. Whereas on a $20,000 car, that same 5% won't eliminate your chance at profit. Plus, less expensive cars tend to depreciate less. They are also easier to sell as a consumer is more likely to be able to afford it. The recent increase in interest rates has also raised the net prices consumers are paying, as some banks are writing loans at three times the rate of what they were lending just three years ago.
With lower-priced inventory, reconditioning can become an issue, so consider offering a la carte reconditioning services. Don't over-recondition the car. Do just enough to get it listed. When a customer comes in and looks at a car that is six years old and has 75,000 miles, they expect that it's a used car. Hand them an inspection report that shows these are the things you did, and these are things you did not do. If the customer wants you to fix more items, show them the cost breakdown. Tell them you want to sell the car to them as inexpensively as possible and let them make the decision.
Lean on market data to inform your decisions
At CarOffer, we find that the most searched for and most viewed vehicles sell the best. We use those two powerful data points as the leading indicators of future sales and of demand in your market. If you can get that data and take it a step further by pairing it with an automated buying platform that has good reach in the market, you can win. Because you won't be the only dealer with that data. And any dealer that has that data at their fingertips is going to want those cars. Find a tool, or any kind of wholesaling buying platform, that can reach into other markets in an automated, efficient way, and pull those cars into your market. That's a pretty powerful dynamic as long as you can manage the inventory from there.  The quantities, pricing, the recon, and all those points.
Look for a tool that shows you current market data. Or leverage listing service providers that provide meaningful insights.
The key data points you need include:
— The most searched-for vehicles in your area and the average retail prices
— How much they can be acquired for at auction
— Know what the market days' supply is relative to the sales rate
Now is a great time to buy. But the supply of in-demand vehicles is tight.  And keep in mind that the market has shifted. In years past customers would shop at a dealership first and then find the car. But in the last 10-15 years, customers find the car first and then find the dealer. Dealers who source heavily searched-for desirable cars, and that have good market data supporting their purchase are the ones who will win.
If you don't embrace the data and just hope the customer comes onto your lot, and that you can sell them something, you will not win this game. For the best market strategy, be an active buyer. Buy the right cars at the right price, and in the right quantity. Reduce the price of the inventory you carry and use data that enables you to know and predict your market conditions with accuracy.
Jeff Bittancourt is senior director of remarketing at CarOffer, a leading vehicle inventory acquisition innovator and part of the CarGurus network. Jeff grew up with a passion for cars. As a child, he would attend auto shows with his father and so began a mission to learn all he could about cars and the auto industry. He recently achieved a milestone of 21 years working in automotive retail. Jeff started his automotive retail career at CarMax, where he spent almost 17 years in positions ranging from purchasing to operations and sales/location management, which set him up well for his current position at CarOffer.