COMMENTARY: What may lie ahead for wholesale automotive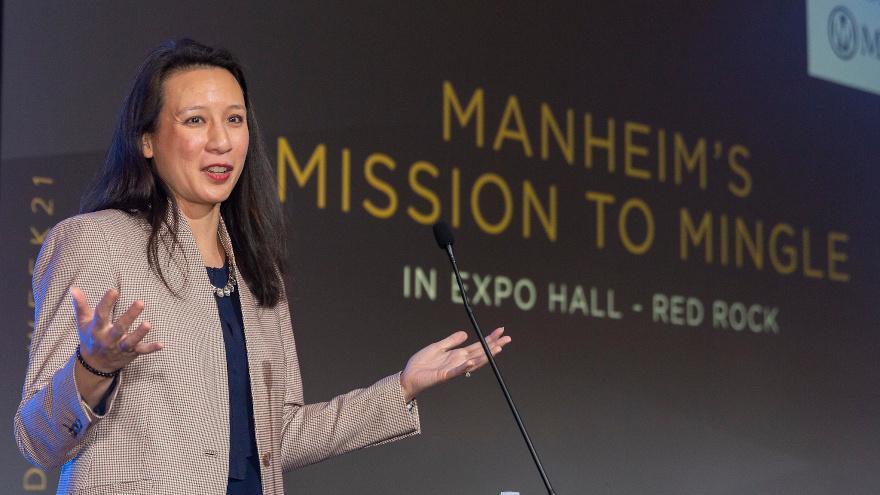 The new year is always an exciting time to reflect on the past and look ahead with optimism to a fresh start full of opportunities.
For the automotive industry, 2022 was another turbulent year. In the wholesale space, it included tight used vehicle supplies and unprecedented declines in used vehicle values. In fact, the Manheim Used Vehicle Value Index ended the year down 14.9%, the largest one-year decline in the series' history.
The good news is that while the last three years have been challenging, all indicators point to it reaching equilibrium in the second half of 2023.
Notably, we are also seeing digital-only retailers purchasing auction facilities, a move that reinforces the importance of physical auto auctions despite the acceleration of digital transactions. As evidence, a large majority of our dealers continue to prefer digital channels to conduct business with 75% of vehicle purchases being made by digital buyers. Having both a digital and a physical presence is going to be vital for delivering the type of experiences dealers will require in the future.
The growing digital adoption was accompanied by other marketplace changes last year, such as the convergence of wholesale and retail, the demand for more accurate vehicle information, the need for integrated data to make better decisions, and the importance of having highly efficient transportation logistics. Here are three key areas I believe offer the greatest opportunity for the wholesale industry to prepare for what lies ahead.
1. Vehicle Information
As digital buying accelerates, dealers are requiring more vehicle information than ever before. This includes enhanced online images that allow them to zoom in on key details such as dents and scratches to make more informed purchase decisions. We are also seeing a rise in dealers using alternative channels to source vehicles beyond physical auctions.
And yet, as these types of digital transactions continue to climb, they will never truly replace the physical in-lane experience. That is why Manheim is focusing on solutions to deliver a digital buying experience that is as good as seeing it in person, including technology that leverages artificial intelligence (AI) and machine learning capabilities.
For instance, AI-driven fixed imaging tunnels can take high-res images of a vehicles while it's in motion. Not only does it capture still images from the video, but it also understands the vehicle in three dimensions to assess its condition using AI. In addition, undercarriage imaging technology can give dealers a more comprehensive view of the vehicle to increase their confidence and trust when buying online.
Our industry also needs to prepare for a growing EV market with Cox Automotive data projecting new EV sales in 2023 will exceed 1 million units. Facility and process improvements are a must for sharing battery health information and charging performance data with buyers. And with the battery pack representing up to 40% of the cost of an EV today, having battery diagnostic technology and expertise is critical to properly servicing EVs and accurately assessing their value.
2. Actionable Data for Decision Making
We all know the business adage: Data rules! And, while more information is always better, I believe it is also important to give buyers actionable data and solutions to help them make more informed decisions across their wholesale and retail operations.
What does this look like? It means helping dealers source inventory more effectively, enabling the ability to search across nearly every wholesale marketplace all in one place. And by equipping them with critical insights, they can efficiently determine each vehicle's value in their local market. In a variable market, dealers need solutions driven by data science that allow them to maximize the profit potential of each individual vehicle.
3. Transportation and Logistics
Transportation and logistics have become increasingly important in the wholesale marketplace as dealers continue to embrace digital buying, with more vehicles being sold offsite from physical auctions. This move significantly impacts the historic supply chain that was set up to bring cars in and out of auctions in bulk.
Creating a seamless supply chain management system can improve overall delivery time (SLAs), enrich business intelligence and analytics, drive cost effectiveness and minimize the impact of external forces, such as fuel and inflation. This approach will also help dealers prepare for the future of online selling, where consumer deliveries will become more commonplace. All of these supply chain capabilities will give dealers a competitive advantage by simplifying their worlds and allowing them to focus on selling vehicles.
As our industry continues to evolve, solutions like these create opportunities to give buyers what they need, when they need it, to be successful in their businesses.
Grace Huang is president of the Inventory Solutions business unit at Cox Automotive. Last month, she joined Cox Automotive chief economist Jonathan Smoke on his Q4 Manheim Used Vehicle Value Index Call to discuss what lies ahead for the wholesale automotive market in 2023 and how Manheim and Inventory Solutions are preparing for that future.