COMMENTARY: Why user experience is important for independent dealership websites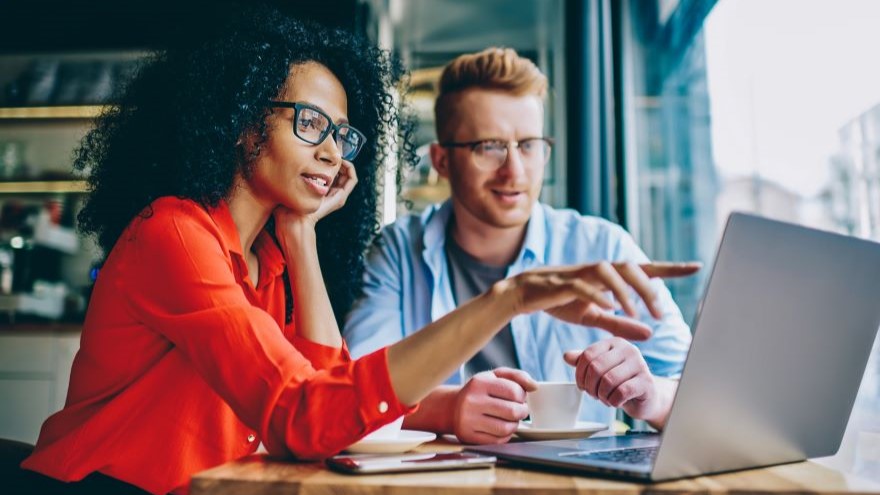 Automotive retailers understand the importance of a well-designed, search engine-optimized website for converting Internet users to leads to sold customers.
Developing websites optimized for user experience (UX) means providing your audience with a seamless experience via the interaction on the website.
Websites are often designed to optimize aesthetics that are visually appealing to any viewer or to promote what the business wants the viewer to see first.
In the auto industry, websites typically prioritize inventory available for sale and incentives to drive a sense of urgency. Filters and search options related to car features remain prominent alongside catchy banners.
Designing for UX requires taking visitors' perspectives into account and anticipating their shopping needs — whether they are conscious of it or not.
UX has proven to be a valuable perspective in design to communicate optimally and convert more traffic to buyers.
As user experience grows in importance for a dealership's website performance, website providers need to be constantly attuned to metrics indicating how best to cater to different user experiences.
What works for a franchise dealer might not work for a BHPH dealer. Conversely, what a BHPH dealer can offer a potential franchise client can get lost due to poor messaging and UX.
Not every car shopper is the same. Therefore, not every web design should be the same for every car dealership.
Website traffic and SEO ranking
Google incorporates UX into its algorithm for search engine results. User experience is a crucial factor that can significantly impact website traffic and SEO ranking.
Have you checked your Google Search Console to see your page experience and core web vitals from Google's perspective?
It matters. A website that provides a positive user experience, such as easy navigation, fast loading times and high-quality content, is more likely to attract and retain visitors. That, in turn, increases the chances of those visitors sharing the website with others, leading to more traffic.
Dealers need to understand the way their target audience shops to create a website design catered to their shopping priorities.
If a dealer offers in-house financing, are customers looking for a filter that shows certain makes and models? Probably not – an in-house finance shopper is likely looking to filter by down payment or monthly payment over make and model.
Websites prioritizing user experience are more likely to rank higher in search results, as search engines aim to provide users with the most suitable and useful results. So focusing on improving user experience can have a significant impact on both website traffic and SEO ranking.
User engagement
When users are provided with an intuitive UX, they're more likely to engage with the product or service.
That can be achieved through a variety of methods, such as reducing the amount of time it takes to complete tasks, making sure the product is aesthetically pleasing, providing clear and concise instructions, and having an engaging website design.
For automotive retailers, website designers should consider the shopping experience for different types of buyers.
The new car shopper experience will differ from the used car shopper. The used car shopper with good credit will differ from the used car shopper with bad credit. The parent shopping for a car for their child will be different from first-time cars buyer shopping for themselves.
With such a tremendous variety in car shopper experiences and so many factors that play into the purchase beyond the type of car, it's curious that website templates for automotive retailers remain so generic and highly focused on cars rather than customer value propositions.
When users feel their needs will be met once they're inside the dealership, they are more likely to interact on the website and visit the store.
User trust and brand loyalty
The overall website experience can form the audience's perception of your brand.
New and used car dealerships often fail to treat themselves as a brand. Franchise dealers can rely too heavily on Tier 1 advertising and marketing directives, while independents often neglect their unique values and focus too much on leveling up to their competition.
The devil is in the details. Find your unique value and focus on that.
Your website can be instrumental in conveying your brand image and creating a great first impression to potential customers.
A positive user experience can create a sense of trust and confidence in your dealership's brand. On the other hand, a negative user experience can erode trust and lead to users seeking alternative options.
By focusing on UX and providing users with enjoyable experiences, dealerships can differentiate themselves from competitors and build strong customer relationships.
Positive user experiences can also lead to positive reviews, further strengthening the brand's reputation and customer base.
User Retention
Highly engaged UX creates a good impression on users, making them more likely to continue using or exploring a product or service.
Remember one thing: It's important that you never stop looking at your website data, including engagement rate and heat map, to see where your customers stop during their shopping journeys and where they tend to interact more often than other sessions.
The improvement of website design also needs to be taken into account on a regular basis. Sometimes changing some banners and product showcases, or switching up the order of vehicles displayed can help to improve the overall experience.
In short, a customer-centric UX can help create a loyal user base and win your customers back fast.
Higher conversion rate
When users land on a website, they expect a smooth and enjoyable experience. A well-designed UX can help users navigate the website with ease, find what they're looking for quickly and complete their desired actions seamlessly.
It's important to know your target customer, the value you add to each customer segment and how your UX caters to helping each potential customer navigate your website.
A positive user experience can lead to higher user satisfaction and engagement, which in turn can increase the likelihood of conversions.
In addition, a good UX can build trust and credibility with users, which can be instrumental in converting them into loyal customers. Poor UX, on the other hand, can create frustration and dissatisfaction, leading to users abandoning the product or service.
By focusing on UX design, used car dealerships can create a user-friendly environment that encourages users to act and boost conversion rates.
User experience is a critical component in the success of your dealership. It encompasses every aspect of a user's interaction with a company, from the initial interaction to the final purchase.
Dealerships focusing on improving conversion rates often focus on spending more money to increase the reach they need to achieve a rate of conversion. Rather than focusing on reach-dictated outcomes, website UX can be the differentiating factor that increases sales and leads to traffic conversion ratios.
It's an area often overlooked by dealerships — and for good reason. The technicalities involved in building a website for dealers can be mind-numbing.
The experience for your customer, however, should not be. Which is why focusing on UX as a competitive advantage is a critical step in ensuring your success in the used car space.
My Lan Nguyen is analytics director for The Dream Team Media Company, leading UX design, SEO and digital advertising for used car dealer clients.
 Kendra Brown is strategy director and founder of The Dream Team Media Company. After more than 10 years of operating her used car dealership in Houston, she launched her marketing company to provide data-driven marketing plans that drive sustainable and measurable growth unique to each dealership she consults.