Cox Auto helps in ongoing Puerto Rico hurricane recovery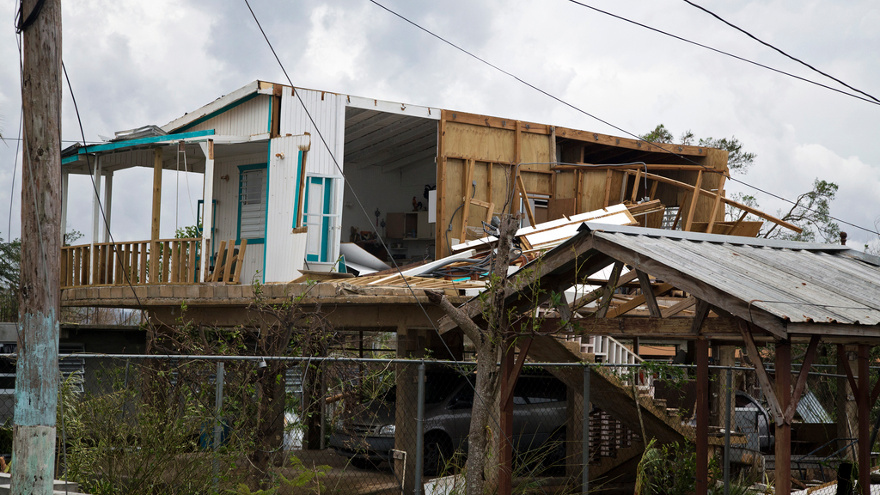 ATLANTA and SAN JUAN, Puerto Rico -
The Federal Emergency Management Agency said Friday that during the next seven days, 20 million meals and more than 11 million liters of water would be arriving on Puerto Rico.
After confirming the safety of all 30 employees on the island, Cox Automotive put in motion a variety of initiatives to help the Manheim Caribbean team and their families as well as other citizens impacted by Hurricane Maria.
According to an update shared with Auto Remarketing on Friday, Cox Automotive:
— Airlifted in and delivered 10,000 pounds of water and two water filtration systems; generators, batteries, tarps and other emergency supplies along with 480 MREs (Meal Ready-to-Eat rations) which the Manheim Caribbean general manager explained how to use.
— Worked with a local contractor to transfer 820 gallons of diesel fuel to the auction site to power the generators.
— Delivered checks to employees from the Cox Employee Relief Fund, providing humanitarian assistance.
"Because supporting our employees remains one of our most important values," the company reiterated that Manheim team members can access funds from its in-house charitable organization that helps those impacted by natural disasters, injury or illness, or loss of a family member with:
— Household necessities including furniture, kitchenware and linens
— Clothing and school supplies
— Home insurance deductibles
— Hotel expenses for short-term stays
— Rental cars to get employees to work and children to school
The Cox Automotive efforts are working alongside with what FEMA has been trying to do since the Category 4 hurricane blasted Puerto Rico on Sept. 20.
To date, FEMA, working in coordination with federal partners, has provided more than 8 million meals, and 6 million liters of water to Puerto Rico. At the direction of the government of Puerto Rico, FEMA and its partners deliver commodities to Regional Staging Areas (RSA) across the island, where mayors and local officials from municipalities can pick up food, water and other supplies.
Additionally, FEMA is sending direct shipments of meals and water to municipalities designated by PREMA. These shipments can be delivered by truck, or in cases where roads are inaccessible, by air.
Officials said this is the longest air support food-drop mission in the history of the agency.
FEMA delivers roughly 200,000 meals a day. This is supplemented by the more than 300,000 additional meals distributed each day by organizations like the Salvation Army, Feeding America, the American Red Cross, World Central Kitchen, Convoy of Hope, World Vision, and Southern Baptist. These groups, along with other voluntary agencies, deliver and distribute across the island, to shelters and to senior centers on a daily basis.
The Departmento de Educacion is providing meals to more than 5,700 occupants in shelters, and distributing food to 224 schools working as community food centers, while also allowing children to do activities on site.
"As more stores open across the island where food, water, and other commodities can be purchased, there will be a lesser need for provided meals and water, allowing FEMA and its partners to continue to focus on the harder to reach communities," officials said.
Along with supporting relief in Puerto Rico, other segments of the automotive industry are collecting resources to help those individuals impacted by Hurricanes Harvey, Irma and Maria. Here's how you can help: