Cox Automotive COO: 'Click to buy' needed in auto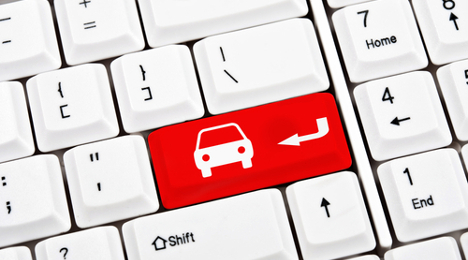 NEW YORK -
Clicking a button to buy a car is not only the route that the auto wants to go, it's also the route it should go.
That's according to comments from Cox Automotive chief operating Mark O'Neil, shared ahead of his speech Tuesday at the Automotive Forum in New York.
O'Neil projects that the industry is about a year away from completing vehicle transactions entirely online, but emphasized the advantages for those who adopt early.
"Click to buy is definitely where we want and need to go in automotive," O'Neil said in the comments shared in a news release. "Success in retail can only be achieved by giving consumers options that enable the buying experience that they want.
"The beauty of digital retailing is that it is a win-win. Consumers are happier, and early studies show that digital retailing tools can help dealers turn inventory up to five days faster as compared to traditional sales."
Of course, digital retail comes with hurdles. The one that most likely comes to mind first is dealer objection to putting F&I information online. However, 83 percent of consumers want to learn more about F&I before the store visit, according to a MakeMyDeal study cited in the release.
Once the shopper is in the store, the visit can often be an "emotional rollercoaster that has a deep valley of negative emotions," the news release said, citing a Cox Automotive Emotional Connections Study from 2016.
"If an amusement park only had one ride and it was a rollercoaster that was mostly flat, not many people would choose to go there," O'Neil said. "In this case, consumers are spending too much time in activities that are not a fun part of the car-buying process. We know that technology can make the buying process enjoyable and can improve the dealership's effectiveness."
He cites entities like Amazon, Domino's, Rocket Mortgage and Zappos that have used technology to make a more efficient, transparent, customized and enjoyable buying process.
Cox Automotive argues that doing the same in automotive could bear similar results. Moving certain tasks to digital would allow consumers, during their dealership visits, to focus on areas that tend to foster positive responses, according to Dealer.com internal data.
Those being things like test-driving the car, meeting an informed salesperson and learning about the vehicle.