Cox Automotive to furlough 12,500-plus employees worldwide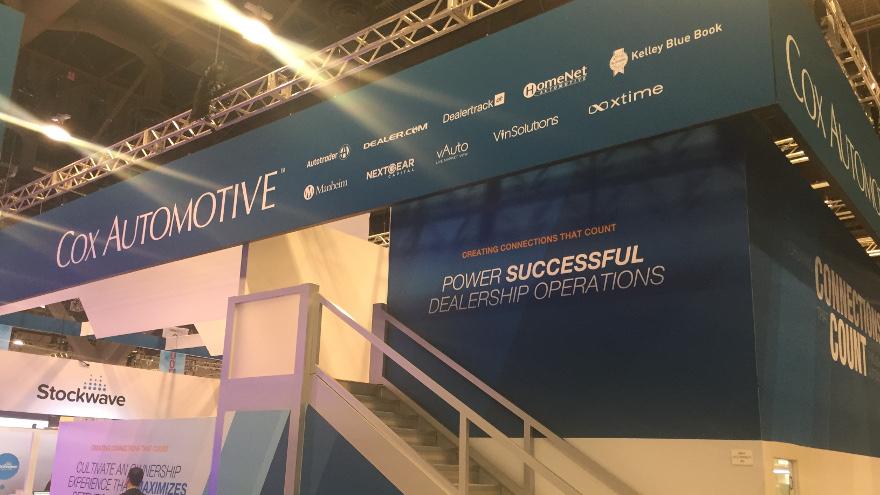 CARY, N.C. -
Cox Automotive will furlough over 12,500 employees internationally later this month, roughly 10,000 of which are in the U.S., the company said in a statement provided to Auto Remarketing.
Cox Automotive is starting the furloughs May 17. They will last for up to 16 weeks. The company emphasized that, "those furloughed will remain employees of Cox Automotive throughout the furlough period and will retain their existing healthcare benefits, paid entirely by Cox Automotive."
Close to 87% of those furloughed in the US are with Manheim, and most of those people are part-time drivers for the auctions or employees providing sale-day assistance at auctions.
The Manheim cuts are "due to the sharp declines in wholesale transactions and a necessary move to an all-digital format at all Manheim auctions in the U.S."
Included in the total sum are approximately 4,600 full-time employees throughout the Cox Automotive business lines, who are being furloughed "because they are unable to substantially perform their duties from home and/or whose current workload has been significantly reduced," the company said in a statement.
"A furlough is different than a layoff, and our hope is that we will be able to have as many of these people back as soon as conditions allow. We know, though, it is impossible to predict the course or duration of this pandemic and whether any of the furloughs will become permanent," Cox Automotive president and chief executive officer Sandy Schwartz said in an internal email obtained by Auto Remarketing.
"I could say a lot of things about this being the best-case scenario, but nothing will change that furloughs and pay cuts are painful and represent real sacrifices for many families," he said. "We don't take lightly the broad impact these actions will have on everyone; the toll from COVID-19 is already so high, and this adds more uncertainty. If there were another way, I promise we would have done it."
The company is making several other cost-reductions, as well.
Schwartz and Alex Taylor, CEO of parent company Cox Enterprises, are foregoing their full base salaries during the pandemic.
There will be 25% pay reductions for executive leadership team members at Cox Automotive and 15% pay reductions for senior leaders who are vice presidents or higher.
The company is also reducing work hours for some hourly employees.
It has "significantly cut" its marketing budget, limiting hiring to positions supporting business demand, stopped using the majority of its contractors and consultants and postponed/cancelled several events and sponsorships.
While on the national stage, there have been discussions around the economy re-opening, Cox Automotive's clients and its own business are still seeing "dramatic" financial impacts from the pandemic, Schwartz said in the email, saying he doesn't expect them to "ease" any time soon.
"As I wrote a few weeks ago, we've done everything we can to withstand this temporary shock to our operations. Our quick cost containment actions and the generosity of our owners have forestalled the need for payroll cuts — until now," Schwartz said.
"The automotive industry is beginning to show some signs of life, but we're expecting a slow recovery and a long road back for our revenue. That's why we now have to finally take some of the more painful steps other companies began weeks ago in order to cut a big portion of our payroll for the duration of the COVID-19 related economic crisis," he said.
"We're going to do this in a few different ways that allow us to keep providing essential services to our clients and ensure we're able to maintain our leadership position in the industry when things get back to 'normal.'"