Cox Automotive & NADA partner with Hireology for dealership workforce conference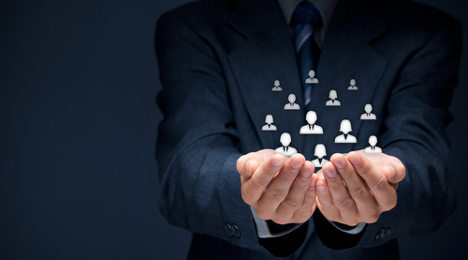 CHICAGO -
Hireology is looking to help dealerships slow the costly churn of employees being added and subtracted from their workforce.
Officials from the hiring and talent management platform are working in partnership with Cox Automotive and the National Automobile Dealers Association to host a retail automotive human capital management summit called Elevate. Intended for general managers, dealer principals and HR leaders, Hireology insisted attendees will assess competencies, identify gaps and formally develop 2018 human capital management plans during the conference, set for Sept. 19 in Chicago.
Hireology went on to highlight participants will build the strategy and tactical plan to turn their hiring and talent management processes into a source of competitive advantage. Leveraging a provided playbook to guide discussion, attendees will create a plan unique to their organization and outline steps necessary to successfully implement changes after the event.
"As the retail automotive industry enters a more challenging cycle, management teams must leverage human capital as a source of competitive advantage," said Adam Robinson, co-founder and chief executive officer of Hireology.
"For most dealerships, the people side of their business is an under-managed operation that represents huge upside potential. Attendees will leave this event with a defined human capital game plan that can dramatically improve their competitiveness and profitability."
New research from Cox Automotive and Hireology will be released at the event, providing critical insight into the state of dealership staffing. Through extensive research of more than 1,000 dealerships, their employees and the broader U.S. workforce, the 2017 Dealership Staffing Study provides perspective on
—Current perceptions of working in automotive
—How to drive greater applicant engagement
—Tactics to drive great buyer satisfaction via your staffing strategy
A wide array of summit speakers are on the agenda, including:
—Michael Dunlap, director of business development at Schomp Automotive
—Isabelle Helms, VP of research and market intelligence at Cox Automotive
—Chris Hoffman, regional managing partner in San Diego at Fisher & Phillips
—Chris Holzshu, executive vice president & chief human resources officer at Lithia Motors
—Jessica Kain-Barton, director of client relations and sales at Kain Automotive
—Eve Knudtsen, president at Knudtsen Chevrolet
—Eric Savage, owner of Freedom Automotive Group
—Steven Szakaly, chief economist at NADA
Elevate will be held Sept 19 at the Hilton Rosemont/Chicago O'Hare, located at 5550 N. River Road in Rosemont, Ill. Click here to register and purchase tickets. For more information, call (312) 283-3625, email hpigman@hireology.com or visit hireology.com/elevate2017.