Cox Automotive names Automotive Woman of Year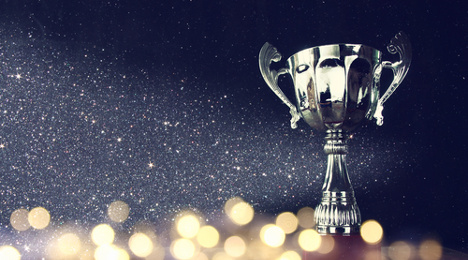 NEW ORLEANS -
Cox Automotive presented Ford's Linda Silverstein with its 12th annual Barbara Cox Automotive Woman of the Year Award during a breakfast at the NADA Convention on Saturday.
The remarketing and rental operations general manager was recognized for her business leadership, community advocacy and commitment to advancing the automotive industry.
"Linda is exactly the type of professional the automotive industry needs more of. By sharing her experiences through mentoring, she is helping develop future leaders," said Cox Automotive president Sandy Schwartz.
"This award is named after the late Barbara Cox, one of our owners and the mother of Jim Kennedy, our chairman. Linda shares many of the same qualities and all of the values that we admire in Mrs. Cox, including showing her appreciation for the positive influences in her life by giving back. I am honored to present this award to Linda on behalf of Cox Automotive."
Schwartz gave Silverstein her award during the Northwood University Dealer Education Award annual breakfast at NADA.
Silverstein began her career at the Ford Motor Co. in 1982 as an analyst in Ford Division's Detroit District Sales Office. Since, she's held a variety of marketing and sales positions at Ford Division and Lincoln Mercury Division in Atlanta, Detroit and San Francisco.
Silverstein has been responsible for Ford's vehicle remarketing since 2002, certified pre-owned since 2005 and rental operations since 2007.
"To be recognized for my participation in an industry that I love is quite an honor," said Silverstein. "I often tell people that are just starting their careers that if they are passionate about what they do, they will never work a day in their life. I am passionate about the auto industry…it's fast pace and the ever-changing nature of the business — coupled with great people — make it a fun and rewarding industry to be a part of.
"Cox Automotive's genuine commitment to supporting women in a traditionally male-dominated industry – both inside the company and in the industry at large – is very powerful. I am honored to be the recipient of The Barbara Cox Automotive Women of the Year award. I am thankful for all of my mentors along the way that gave me the advice and support to succeed in this great industry."
In 2009, Silverstein was inducted into the National Auto Auction Association Hall of Fame. She was also recognized as 2010 Consignor of the Year and was honored as a Warren Young Fellow.
In addition to presenting the Woman of the Year Award to Silverstein, Cox Automotive gifted a $10,000 scholarship to Alesandra D'Agostino, a Northwood University student.
D'Agostino is a junior studying automotive retail management and automotive aftermarket management who is active in her community by volunteering at a crisis shelter and soup kitchen as well as Rake a Difference, which helps seniors and individuals with disabilities.