CPO Industry Better Now Than Perhaps Ever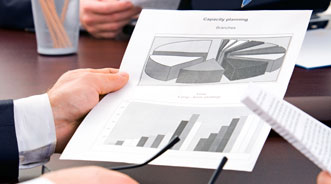 SCOTTSDALE, Ariz. -
Never has there been a quarter as strong for the certified pre-owned market as the most recent one.
CPO sales are on track to reach a best-ever year for the second straight time, a feat that could be realized well before December is done.
It certainly appears that the certified market is at its best right now, and the wealth is spreading. More and more brands have ramped up CPO sales in recent years and are seeing exponential growth in 2012.
Kia, for example, has seen its year-to-date sales climb 112.5 percent through October, and just achieved its best month ever. Mazda has increased its sales 41 percent this year, and Hyundai is up nearly 51 percent.
What's more, automakers continue to beef up their programs with enhancements.
Ford — whose sales are up almost 33 percent year-to-date — rolled out a revamped program back in February with expanded warranty coverage, among other upgrades.
All told, there have been 1.53 million CPO vehicles sold this year. The aforementioned third quarter had sales of 465,905 units, then followed that with 146,492 sales in October.
Where the market goes from here — and how dealers and automakers can continue to make inroads — will be a topic of great discussion as Day 2 of the CPO Forum gets underway.
The day gets going with a keynote presentation followed by two rounds of concurrent workshops hitting topics like pricing, advertising and digital media strategies, and in-depth findings on CPO shoppers.
Following lunch, the action continues with the IntelliChoice CPO Awards.
That is followed by five additional panel discussions offering tips and strategies to help maximize this accelerating CPO market, including such topics as CPO inventory management, developing a CPO culture, best practices for digital media and much more.