DAAG enters Atlanta market via acquisition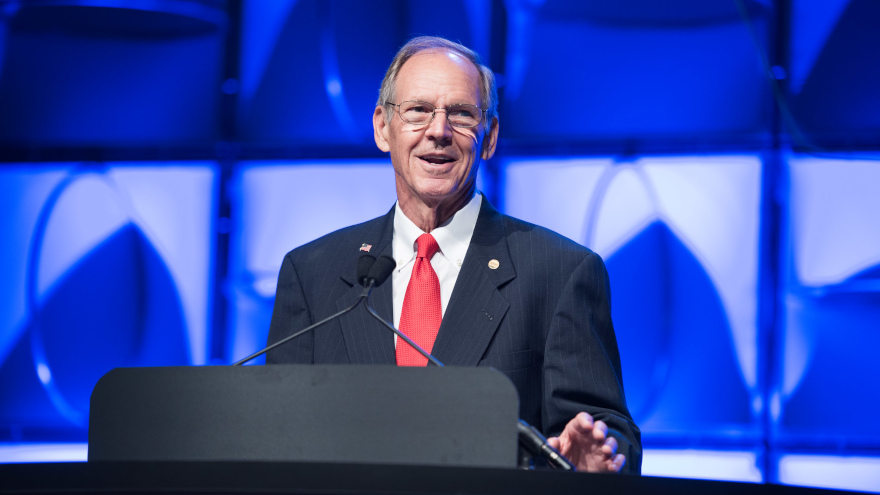 In a move that became effective Sept. 1, Dealers Auto Auction Group expanded its wholesale footprint in the Southeast by entering the Atlanta market with the acquisition of VIP Auto Auction.
By adding the location at 4600 Browns Ridge Road in Cumming, Ga., DAAG now has nine locations throughout the Southeast.
"We are very excited about the acquisition of the VIP Auto Auction and entering the Atlanta market," Dealers Auto Auction Group chief executive officer David Andrews said in a news release. "As a premier auction service provider, DAAG listens to our customers and continues to expand DAAG's ability to provide services and facilities to additional key markets across the United States."
"DAAG continues to leverage traditional auction venues with new technology to create strong participation and interaction between our In-lane and On-line buyers and sellers," Andrews continued.
VIP Auto Auction owner and operator Jim Smith has served greater Atlanta area dealers since opening the facility in 2005. According to the news release, Smith will have a partnership interest as well as assuming the role and responsibility of general manager and vice president of DAA Atlanta.
"His knowledge, skill, and experience, combined with DAAG's processes and economies of scale, will provide auction customers with continued growth and development of competitive automotive markets and services," DAAG said in the news release.
Smith offered his perspectives about the acquisition.
"David Andrews' reputation, experience, brand, and his proven team at Dealers Auto Auction Group are a great fit for me and my team to grow," Smith said. "The timing of this acquisition is great for dealers and commercial clients looking for an auction offering high-level, personalized service in the Atlanta market.
DAAG mentioned that Warren Byrd of Keyscore Consulting was instrumental in putting this deal together. Byrd, a veteran auction industry advocate, spent decades negotiating acquisitions and building auctions in leadership roles with both KAR Global and the National Auto Auction Association.
"The work on the VIP Auto Auction acquisition has been very gratifying, putting two experienced partners together under the Dealers Auto Auction Group," Byrd said.
Dealers Auto Auction Group was started in 2001, with their first auction in Horn Lake, Miss. In addition to Dealers Auto Auction Atlanta, DAAG's now nine auction locations in the Southeast also include:
—Dealers Auto Auction of Jackson
—Dealers Auto Auction of Memphis
—Dealers Auto Auction of Murfreesboro
—Dealers Auto Auction of Chattanooga
—Dealers Auto Auction of Huntsville
—Dealers Auto Auction of Mobile
—Dealers Auto Auction of Columbia SC
—Dealers Auto Auction East Tennessee
For more information, visit www.dealersauto.com.