Dates & Theme Decided for Next North American Repossessors Summit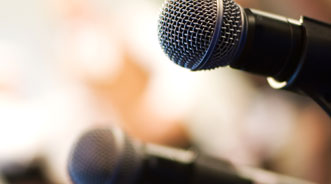 DALLAS -
Organizers of the North American Repossessors Summit revealed the dates and theme of their sixth annual event, which for the first time is being hosted by the American Recovery Association, Allied Finance Adjusters and Time Finance Adjusters.
NARS 2014 is set for March 20—22 with the theme "Reclaim Your Industry." Organizers say they're focused on attendees unifying to "stand together to revive industry standards."
The NARS 2014 planning committee is seeking speakers who can share their knowledge and experiences based on this theme with topics that will help attendees professionally and personally.
"This is a huge opportunity for industry professionals to join together and participate in such a monumental event," TFA chief executive officer Patrick Altes said. "We are pleased to be co-hosting NARS, and we anticipate this will be the best event thus far."
The summit is focused on open and collaborative discussions to address and improve the industry. More than 600 attendees are expected to attend NARS 2014.
"Now more than ever, we need to unite and take back our industry," said Mary Jane Hogan, ARA's president. "This is a goal that we can accomplish and NARS is the perfect outlet to help us get moving in the right direction."
Interested speakers can email their proposal to homeoffice@americanrecoveryassn.org. Organizers indicated those proposals should include the speaker's full name, company, email address, phone number, bio, headshot, previous speaking experience and proposed topic with a short, yet comprehensive description.
This past April, nearly 500 people in the recovery and remarketing industries, including collateral recovery professionals, clients and vendors from across the U.S. came together in Dallas to participate in NARS. Compliance was the hot topic and the featured speakers discussed the impacts of new compliance laws and focused on how to continue to be successful in this industry.
NARS 2014 planning committee members include industry leaders from ARA, AFA and TFA and California Association of Licensed Repossessors (CALR), Illinois Recovery Association (IRA), Florida Alliance of Certified Asset Recovery Specialists (FLACARS), Rocky Mountain State Association (RMSA), Collateral Recovery Industry Resource (CRIR) and Masterfiles.
"Planning the two-day summit and golf tournament takes a dedicated team of seasoned industry professionals," said Art Christensen, NARS planning committee chairman.
"We understand the dedication and commitment it takes to participate on the planning committee and are excited to have leaders from many of the trade associations joining together to help ensure NARS continues to be a place for industry unification," Christensen went on to say.
Continue the conversation with Auto Remarketing on both LinkedIn and Twitter.