Dealer cuts the cord to traditional media; goes all digital, all the time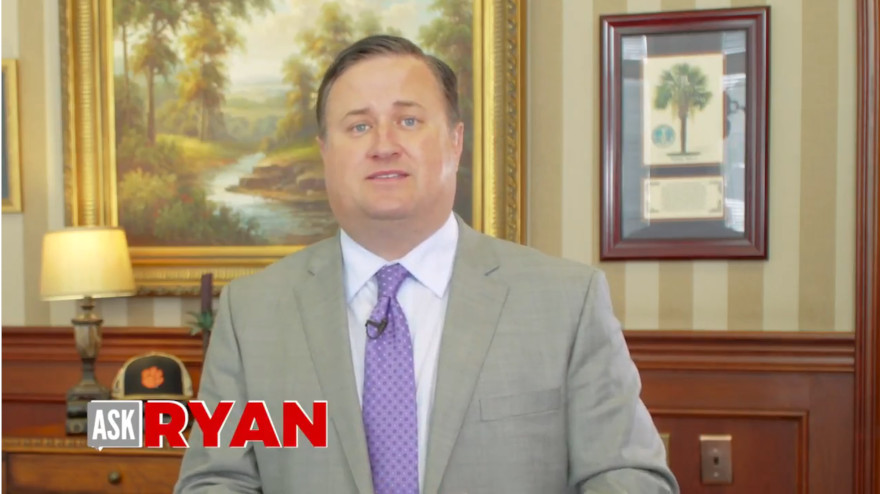 DETROIT -
On April 1, Ryan Norris, co-owner of Toyota of Easley, in Easley, S.C., dropped all TV, print and radio advertising and went all digital media, all the time.
The date also marked the debut of "Ask Ryan," a weekly online show during which Norris personally answers questions submitted by customers and the curious who want to know more about the car buying process, his dealership's culture and what makes him tick.
Norris tinkered with his media buys for 18 months prior to the big switch and found that the dealership's presence in spaces such as Facebook and Instagram and using targeted advertising yielded better results than traditional media.
During that year-and-a-half, he reduced his advertising budget by 15 percent, and for the first half of 2018 his new and used-vehicles sales grew 12 percent compared to the first half of last year.
"I really started looking at the amount of money we were spending on TV ads, and I wondered what would happen if we cut it out altogether; would it hurt our business?" Norris recalled.
"April, May and June, we're looking at only 90 days to gauge it, but our sales, service and parts businesses are better now than they've been in years."
Changing media habits
Norris, 47, is a second-generation dealer who owns Toyota of Easley with his father, Tommy. He owned Norris Ford in Pickens, S.C., for eight-and-a-half years before selling it in 2008 and going into business with his father.
He learned about the consumer shift from traditional media to digital during his 2013 to 2017 stint as a Southeast Toyota representative on the Toyota national dealer advertising council.
A casual poll of his staff about their TV viewing habits about 18 months ago helped him make up his mind to make the media change.
"It was Netflix, Hulu or they (digitally video record) shows, and they watch them when it's convenient and fast forward through commercials," he said. "I asked myself, do I watch television commercials? No, I don't."
Norris said his dealership business was "great" prior to dropping all traditional media, and some of members of his management team were skeptical about the move, but he knew he needed their buy-in.
"I assured them that if it doesn't work we can go back to traditional advertising, but I would like to see what we can get out of this," he said.
People want to know
"Ask Ryan" appears on Toyota of Easley's Facebook and LinkedIn pages and its YouTube channel.
The show grew out of Norris often being quizzed in social settings about the retail automotive business when people learn he is a car dealer.
Though some questions are about the car-buying process, a surprising number of people want to know his business philosophy and leadership style.
Each show is about three minutes long, and new episodes are posted each Wednesday.
Norris kicked off "Ask Ryan" by answering some questions he received over the years. During his show, he invites viewers to submit questions on the dealership website, www.toyotaofeasley.com; his email address: ryan@toyotaofeasley.com; and the dealership's Facebook page.
The dealership gets about 10 to 15 emailed questions a month and "a lot" submitted in person by dealership customers, Norris said. Though he can't answer all questions, he answers those that have been asked multiple times and/or have broad appeal, he added.
Brand, culture, personality
Rather than focus on selling Toyota vehicles — something Toyota does with its national advertising and its dealer ad associations do regionally — Norris, during "Ask Ryan," highlights the Toyota of Easley brand, culture and personality.
Each episode opens with Norris walking outside of his dealership and then cuts to him in his office surrounded by cameras and lights. His voiceover tells viewers, "We're doing something fun."
His demeanor is affable, and he promises "honest" answers and to clear up misconceptions.
In one episode he answers, "What's the most important thing to pay attention to during a test drive?"
"As funny as it may sound, please pay attention to the road," he said, chuckling.
Seat comfort, steering, handling and whether it fits the family and into the family garage are among other considerations, he adds.
Another episode sheds light on how he creates a positive environment that motivates his team. He admits that it isn't always easy and points out that "motivation by fear" doesn't work.
He said he and his management team strive to create a culture that empowers employees to do their jobs and in turn, makes them want to take care of his customers.
"Customers can go to any Toyota store and buy a Toyota vehicle," Norris said.
"We've gotten a lot of good feedback, and I think it helps us show our culture, which we are not able to do through traditional advertising — how we serve each other here, how we serve our customers."
Another unexpected, yet positive result of "Ask Ryan" is that it has attracted several job applicants which led to the hiring of two salespersons and a service technician.
"I've gotten some really good employees as a result," he said. "I wasn't expecting it."