Dealer group news: Step One Automotive steps up to provide school supplies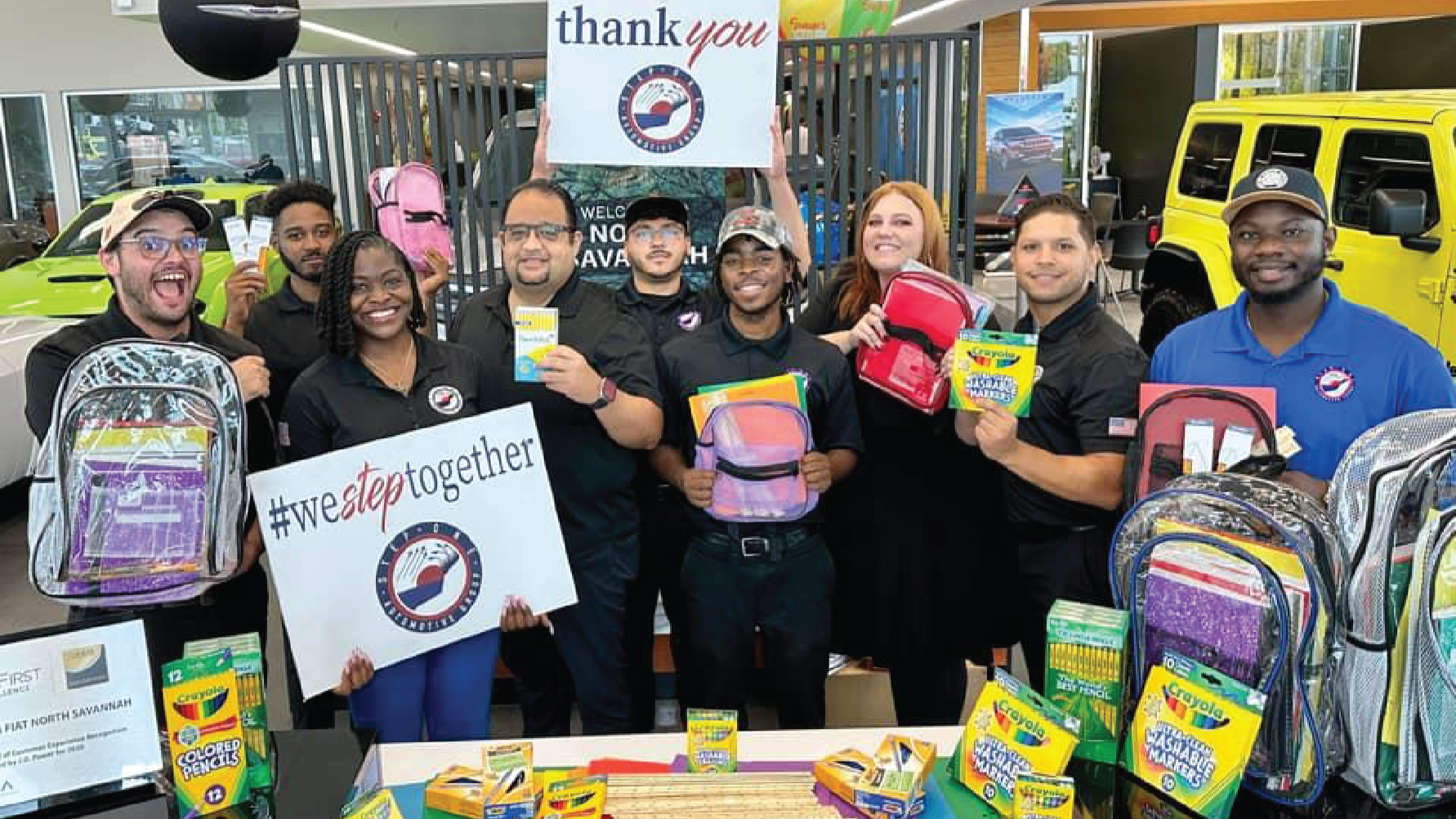 With school getting started, Step One Automotive Group volunteered to help "Stuff the Bus."
The group, which operates more than 20 dealerships in Florida, Alabama and Georgia, turned some of those dealerships into donation stations for the community-led "Stuff the Bus" campaigns, which provides essential school supplies to students in low-income families.
Step One's Florida locations partnered with the United Way Emerald Coast and United Way of West Florida to collect educational tools for students in Escambia, Santa Rosa and Okaloosa Counties.
The group also worked with Andalusia City Schools in Alabama and United Way of the Coastal Empire in Georgia to support local students with the materials they need.
The group said the initiative illustrates the company's belief that every student should have the necessary resources to excel in their academic pursuits, regardless of their economic background.
"We take immense pride in our commitment to community service, and this year, our 'Stuff the Bus' initiative has allowed us to make a profound impact on the lives of young learners in the areas we serve," Maureen Bierman of Step One said in a news release.
"We believe that contributing to the welfare of our future leaders is not just a responsibility, but a privilege. Through our collaboration with these amazing organizations, we've been able to take a meaningful step toward leveling the educational playing field."
Step One said it invites its local communities to join them in their ongoing efforts to better the lives of the students and families they serve. Donations are welcome year-round at any of the group's dealership locations for more information.
Ed Morse Automotive Group acquires Missouri dealership
The Ed Morse Automotive Group picked up its 70th automotive franchise with the acquisition of Kingdom Kia in Rolla, Mo., which will be renamed Ed Morse Kia Rolla, from Lawrence West Jr. and the West family.
It becomes Ed Morse Automotive's eighth dealership in Missouri. The Florida-based dealer group now owns a total of 89 franchises, including 19 motorcycle dealerships, in 44 locations covering seven states.
"It was 2021 when we first ventured into Missouri by purchasing dealerships in Lebanon and St. Robert," Ed Morse Automotive Group chairman and CEO Teddy Morse said in a news release. "This dealership fit perfectly into our family-owned model with a proven employee base, committed clientele from Rolla to Jefferson City to Springfield, and a growth-ready infrastructure."
Robert Turbyfill and Jim Duffy of the Dave Cantin Group brokered the deal.