Dealer group news: Swickard grows in Texas, Spitzer Auto World expands Ohio footprint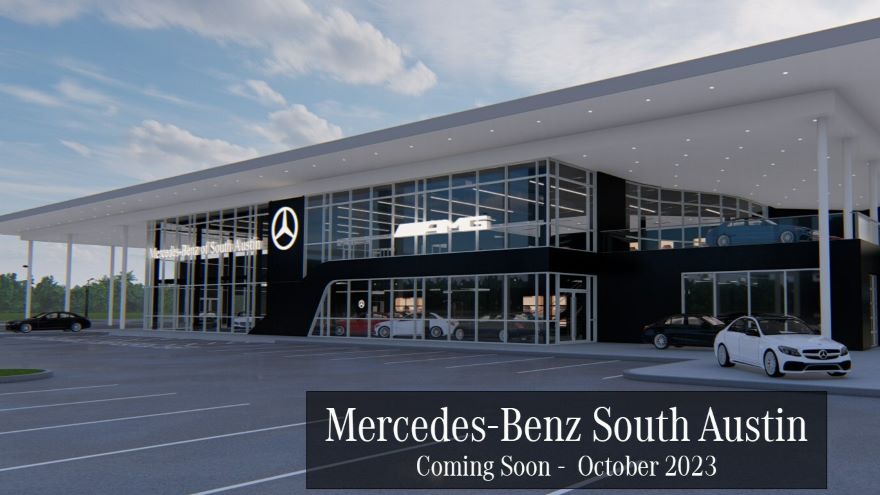 A big dealer group is getting bigger, with new facilities coming — appropriately enough — in Texas.
Swickard Auto Group, owner of 42 franchises nationwide, has announced its plan to open Mercedes-Benz South Austin in late 2023, promising to "bring luxury automotive experiences to the South Austin area."
The new dealership, which will cover 80,000 square feet on 10 acres of land, will feature what Swickard is calling a "first-of-its-kind" F1 lounge on the second floor. The lounge will offer a "unique and immersive experience" that includes "technology that adds to the luxury atmosphere."
Another highlight is a car elevator that allows vehicles to be displayed both indoors and outdoors on the second level, which, the company said, provides "a dynamic and visually striking experience for customers."
Other features include a 40-bay service department, solar panels and LED lights throughout the facility to minimize environmental impact, and 28 electric vehicle chargers, which the group said aligns with its "dedication to sustainable mobility."
Swickard Auto Group CEO Jeff Swickard said the new dealership will "offer our customers an exceptional car-buying experience."
"We are confident that Mercedes-Benz South Austin will become a premier destination for Mercedes-Benz enthusiasts in the region," he said.
Swickard said it is also planning to open a new 30,000-square foot facility for Volvo Cars Southwest Houston on Dec. 1. In addition, the group has broken ground in its new Alaska Commercial Facility near Swickard Chevrolet Anchorage, and construction will soon begin on a Mercedes-Benz dealership in Palo Alto, Calif.
Spitzer Auto World acquires another Ohio dealership
Spitzer Auto World, owner of more than 25 locations in Ohio, Pennsylvania and Florida, has brought of Axelrod Buick GMC into the fold.
The dealership, located in Parma, Ohio, will be renamed Spitzer Buick GMC.
George G. Spitzer founded Spitzer Auto in 1904 in Grafton, Ohio. The group is now led by Alison and Andrew Spitzer, the fourth generation of Spitzers to head the organization.