Dealer group notes: Asbury sells Acura store & Group 1 names new board chair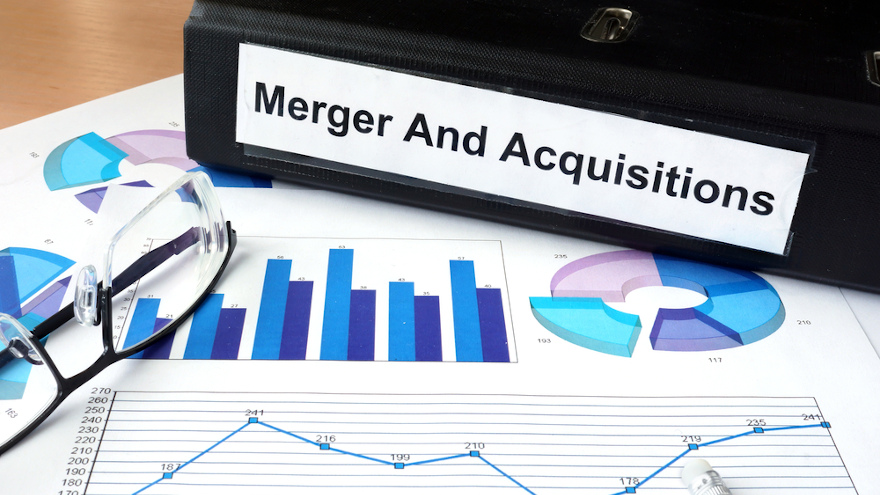 Two of the large publicly traded dealer groups made moves this week with one modifying its store portfolio and the other highlighting new leadership.
Beginning first with Asbury Automotive Group, the Presidio Group said it exclusively advised the company on the sale of McDavid Acura of Austin to the Umansky Automotive Group.
According to a news release from Presidio, the acquisition of McDavid Acura by the Umansky Automotive Group opens up the Texas market to the Memphis, Tenn.-based group. This transaction for the Umansky Automotive Group adds to the 16 brands that group already operates in locations throughout California, Mississippi, Tennessee and Wisconsin.
"Expanding our business into Texas is the perfect opportunity to increase the visibility of the Umansky brand," Umansky Automotive owner Dan Umansky said. "The addition of this Acura dealership expands our dealership holdings, that include brands such as Mercedes Benz, BMW, Porsche, Jaguar Land Rover, Audi, Subaru, Honda and others across multiple states throughout the U.S."
Asbury Automotive remains one of the largest auto retailers in the United States with more than 300,000 new- and used-vehicle sales in 2022 along with $15.43 billion in revenue and $997.3 million in net income.
"The decision to exit a non-core market was handled with precision and expertise by The Presidio Group, which identified a strategic buyer in Umansky Automotive Group — satisfying the goals of both groups in a true win-win scenario," Asbury president and CEO David Hult said. "The Presidio team facilitated a quick and seamless transaction. We could not be more pleased with the outcome."
The Presidio Group provided exclusive M&A advisory services to Asbury Automotive through its wholly owned investment bank, Presidio Merchant Partners.
"We were privileged to have once again been entrusted by Asbury Automotive Group to exclusively assist with another important transaction," said George Karolis, president of The Presidio Group. "It was a pleasure to assist in the mutual benefit of both parties to achieve their goals in this transaction. I'm proud of the hard work the Presidio team did to ensure that chemistry came together for the acquisition."
Katherine Frazier and Kevin Sutton of Hill Ward Henderson served as legal counsel to Asbury Automotive Group. David Porteous of Evans Petree PC served as legal counsel to the Umansky Automotive Group.
"The automotive market is truly evolving and opportunities abound for dealers of every size," said Brodie Cobb, CEO of The Presidio Group. "We are honored to bring Asbury and Umansky Automotive together on this transaction, which helped both parties further their strategic goals."
New chair at Group 1
And in other news surfacing this week, Group 1 Automotive announced that Charles Szews has been elected to serve as non-executive chairman of its board of directors.
Szews has served as a director of the retailer with 206 dealerships located in the U.S. and U.K. since 2016, and currently serves on the board of directors, the audit committee, and chairs the finance/risk management committee.  In addition, Szews serves on the nominating and corporate governance committee and chairs the audit committee for commercial metals company.
Group 1 noted Szews succeeds Stephen Quinn, whose term spanned six years. Quinn has been a director of the company since 2002 and will continue to serve on the board and each of its committees.
The transition is the result of the board's governance policy to rotate the non-executive chairman, according to a Group 1 news release.
"We want to thank Steve for serving as non-executive chairman for the past six years. His insight and experience in assessing business strategies and risks has been integral to the Company for the past 21 years," Group 1's president and chief executive officer Daryl Kenningham said. "We now welcome Charles to the role of non-executive chairman and believe his extensive background in corporate finance, accounting and operations, make him a great choice as the new chairman."
The company also announced that the board of directors declared a $0.45 dividend per share that will be payable on June 15, to stockholders of record as of June 1.
Group 1 indicated the dividend is consistent with the company's previously announced increase of 20% in its annualized dividend rate from $1.50 per share in 2022 to $1.80 per share in 2023.
"Growing our business while also returning capital to our shareholders remain our top capital allocation priorities. Our strong cash flow and balance sheet continue to enable the Company to deploy capital and reward shareholders," Kenningham said.