Dealer group roundup: Feldman group aims to raise $1.5M for children's programs with golf tourney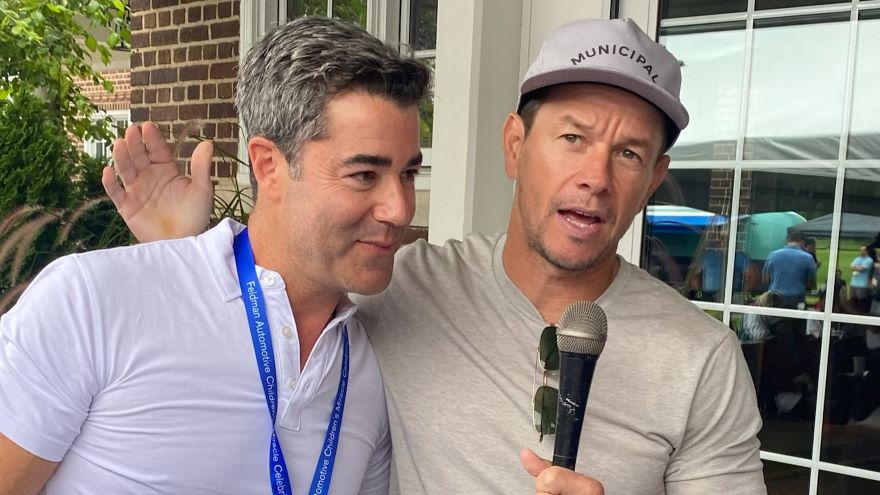 Feldman Automotive Group, which owns and operates 18 auto and RV dealerships in Michigan and Ohio, is again partnering with Mark Wahlberg and Corewell Health Foundation-Southeast Michigan to host the Feldman Automotive Children's Miracle Celebrity Invitational golf tournament.
All proceeds from the Aug. 28 event, featuring appearances by more than 50 national and local celebrities, will benefit Children's Miracle Network at Beaumont Children's and the Mark Wahlberg Youth Foundation, with a goal of raising $1.5 million.
Feldman Automotive Group chairman/CEO Jay Feldman is part of the event committee playing an integral role in fundraising and coordinating celebrity appearances for the event at Detroit Golf Club.
"We got involved with Corewell Health because giving back and helping children is important to me and my family," Feldman said in a news release. "It's gratifying to see so many celebrities, whose presence drives participation, get behind this event to help our cause."
In addition to the golf, the event for the first time will also include the Golf Ball, an after-golf cocktail party and strolling dinner that gives guests the opportunity to mingle with celebrities and bid on over-the-top experiences such as a round of golf with Jack Nicklaus.
This year's participants include Wahlberg — a partner with Feldman Auto Group in partners in six car and RV dealerships in Ohio, with another scheduled to open next year — actors Kevin Connolly and Kevin James, football Hall of Famer Calvin Johnson, former boxing champion Evander Holyfield, Michigan State basketball coach Tom Izzo, former NBA star and N.C. State legend Spud Webb and many more.
Car Pros Automotive Group announces record sales
Car Pros Automotive Group, announced its best sales month ever in July.
The group's seven stores in Western Washington and Southern California sold a total of 2,633 new and used vehicles for the month, surpassing the record of 2,458 set in August 2022.
Car Pros said it has set sales records for every month so far in 2023.
"Car Pros has had many sales achievements and accomplishments, and I think a big reason for that is everyone in our organization truly does care – about their customers, about their co-workers, about their jobs, about themselves," Car Pros Automotive Group CEO Matthew Phillips said. "Many congratulations to the team on this amazing milestone."
Car Pros was founded by the Phillips family in 1993 as a small used-car lot with two employees. It has since grown into an automotive group with more than 500 employees. Last year it set a record with more than $1 billion in sales and was named the nation's top Kia retail sales volume dealer group, led by the No. 1 store, Car Pros Kia Glendale in California.
Wise Auto Group/Wise Riders acquires California Harley-Davidson dealership
Rami Yanni of Wise Auto Group and Wise Riders has acquired Redding Harley-Davidson in Redding, Calif., from the Wright Family, according to Performance Brokerage Services, which brokered the sale.
Redding Harley-Davidson, established in 1977 by David and Robyn Wright, was family-owned and operated for 46 years. Performance Brokerage Services said the Wrights sold the business in order to retire and "hit the open road with their riding community."
The acquisition gives Wise Riders and its parent Wise Auto Group a total to seven Harley-Davidson dealerships in California and Nevada.