Dealer M&A roundup: Stores change hands in Massachusetts, Michigan & Minnesota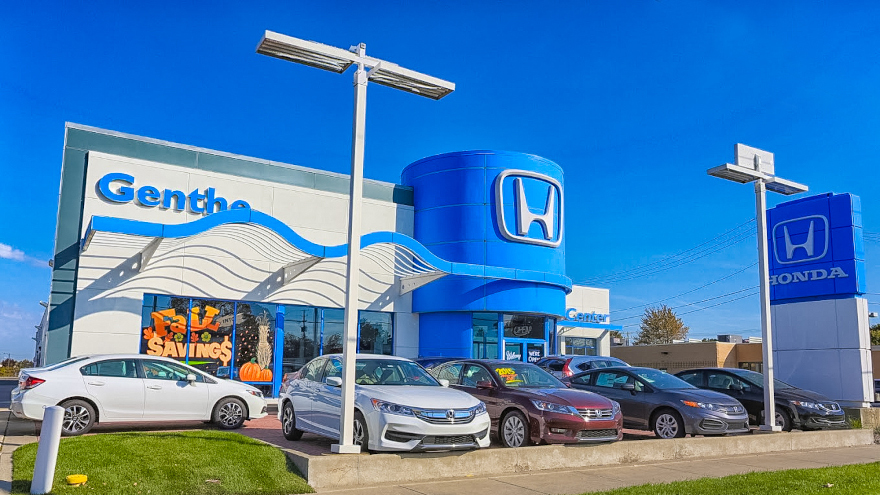 It seems like dealerships are being bought and sold as often as their vehicle inventories nowadays since three more rooftops gained new ownership on Monday and Tuesday.
Beginning near Boston, McGovern Automotive Group announced its acquisition of Acton Chrysler Dodge Jeep Ram in Acton, Mass., representing group's 25th dealership acquisition in six years.
According to a news release, the acquisition of Acton Chrysler Dodge Jeep Ram brings an inventory of 75 pre-owned and 150 new vehicles to the group's network. Employees currently working at the dealership will remain, with regional vice president Zac Casey overseeing management.
In addition, McGovern plans to add more staff.
Founded in 2016, McGovern Auto Group is a full-service dealer group, with four collision centers and a commercial and municipal division. The company portfolio already included luxury car brands such as Ferrari and Porsche, as well as Chevrolet, GMC, Ford, Hyundai, Honda and Toyota.
"With every dealership we add, our brand and network continue to get stronger and offers more diverse models and convenient locations," said Matt McGovern, CEO and founder of the McGovern Automotive Group. "Our people have always been our biggest assets. We are excited to welcome Acton CDJR's employees to our family and are looking forward to expanding the group in the local community."
Meanwhile, Performance Brokerage Services served as a firm involved in M&A moves in Michigan and Minnesota.
Southwest of the Motor City, Performance announced in a news release the sale of Genthe Honda in Southgate, Mich., from Richard Genthe to Tom and Bill Reineke of Reineke Family Dealerships.
Genthe Honda was established in 2014 and will remain at 15100 Eureka Road in Southgate. The dealership has been renamed Southgate Honda, as now it's part of Reineke Family Dealerships that currently operates out of 12 locations.
The acquisition of Genthe Honda is Reineke's first in Michigan, and the group has plans to continue an expansion, according to Performance.
And finally, a test drive away from the Minnesota-Iowa border, Performance also announced the sale of Wuerflein Honda in Albert Lea, Minn., from John Markquart and Ryan Wuerflein to Aaron Marthaler of Marthaler Automotive Group.
Performance recapped in another news release that Wuerflein Honda was acquired by Markquart from David Christensen last year. Following the sale, Markquart partnered with Wuerflein to operate the dealership.
With the acquisition of Wuerflein Honda, Marthaler Automotive Group currently owns and operates nine dealerships in Wisconsin and Minnesota.
The dealership will remain at its current location at 2114 East Main Street in Albert Lea, Minnesota and will be renamed Marthaler Honda of Albert Lea.
The dealers involved in these transactions praised the efforts by Performance.
Genthe Honda general manager Emily May said, "Mark Shackelford of Performance Brokerage Services got us more than we originally expected for the sale of our dealership. The process was smooth, and he helped to facilitate a buyer that we feel will continue to operate the store in a family-oriented manner."
Markquart added, "It was a pleasure working with Paul Kechnie of Performance Brokerage Services. As in the past, I found Paul responsive and professional. He helped us make this a smooth transaction from start to finish. We wish Aaron all the best and are confident that Wuerflein Honda will continue to thrive under the leadership of Marthaler Automotive Group."
A year ago, Aaron Marthaler acquired Fred Muller Buick GMC and Fred Mueller Mazda in Schofield, Wisc., with the assistance of Kechnie.
Following the sale of Wuerflein Honda, Marthaler said, "I have now worked with Paul Kechnie of Performance Brokerage Services on a number of transactions. He is very professional and dedicated to the process. Paul has also become a good friend."