Dealer news: Dealer association delivers food to families in need; hole-in-one earns police officer new car from dealership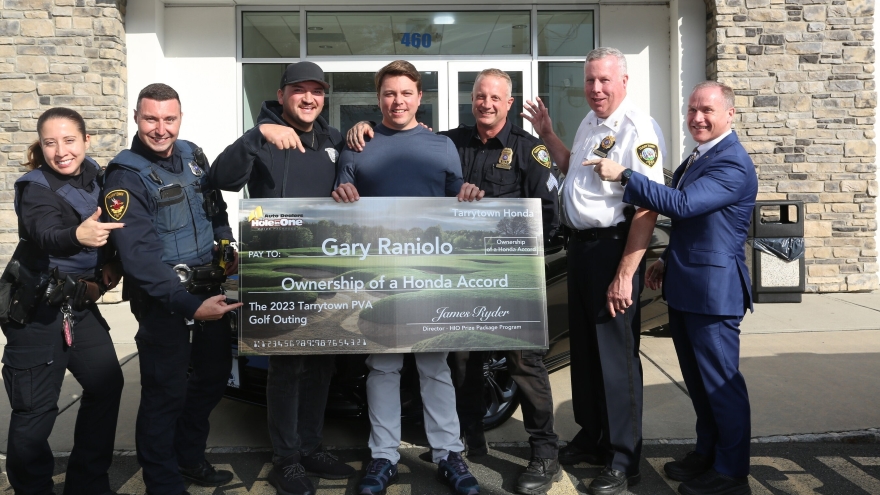 The Toyota Lexus Minority Owners Dealership Association renewed its partnership with The Salvation Army with its fourth Day of Service to provide food for families in need across the country during the Thanksgiving break.
The association said 33 Toyota and Lexus dealerships across the nation distributed more than 3,400 food boxes on Nov. 18 to families in 18 states: Alabama, Arizona, California, Colorado, Florida, Georgia, Idaho, Illinois, Ohio, Oklahoma, Oregon, Massachusetts, North Carolina, New York, Texas, Vermont, Virginia and Washington.
"As an organization, we are committed to helping those in the communities where we live and do business," TLMODA president Jim Colon said.
Colon said the event provided the boxes "to address food insecurities for children who depend on federally funded meals during the Thanksgiving school break."
"Each box contains enough food to feed a family of four for one week," he said. "We welcome the opportunity to ensure no child or family in our communities go hungry this holiday season."
Toyota and Lexus dealership staff distributed grocery boxes of non-perishable items like boxes of cereal and canned goods. Items for the boxes were packed and assembled by local Salvation Army teams in accordance with safety guidelines from local, state and federal health officials.
The Salvation Army helped identify families in need of food and instructed them to visit one of the participating Toyota and Lexus dealerships to pick up their grocery box.
"The Salvation Army is grateful for the partnership with TLMODA," Salvation Army national commander Kenneth Hodder said. "This partnership to distribute food boxes lets our communities know that we care about families in need and we will not let them go hungry."
Hole-in-one earns local police officer a new car from Honda dealership
After almost 30 years, a long shot finally paid off.
Tarrytown Honda, a longtime sponsor of the annual Tarrytown Police Benevolent Association golf outing, for the first time made good on its offer of a new car for a hole-in-one when officer Gary J. Raniolo II aced the 181-yard 16th hole at Knollwood Country Club.
Raniolo was awarded his new 2023 Honda Accord EX in a ceremony last month at the dealership in Tarrytown, N.Y.
"My late grandfather George Adams, a life-long Tarrytown resident, was an avid golfer and taught me how to golf when I was 6 years old," Raniolo said. "I was actually talking about him on the way up to the tee box, right before I hit this hole-in-one. There is no doubt in my mind that he was with me that day."
Tarrytown Honda has offered a car for a hole-in-one at the PBA golf event since 2006, but for dealership Honda owner Dwight Dachnowicz, the wait for a winner has been been longer. Tarrytown Honda assistant general manager Charlene Mooney said Dachnowicz has been making that offer as a sponsor of golf events since 1994, with no winner until this year.
Dachnowicz said his business is "more than just a dealership – we're an important part of the community," and the golf outing "reflects the kind of can-do spirit and talent present in our town."
"So, it is great synchronicity," he said, "that for the first time in my automotive career, someone originally from Tarrytown finally won this hole-in-one vehicle prize. And it makes perfect sense that a resident with strong ties to the community gets rewarded."