Dealer news: Rick Case inducted into FADA Hall of Fame, dealerships acquired in Ohio, Georgia, SC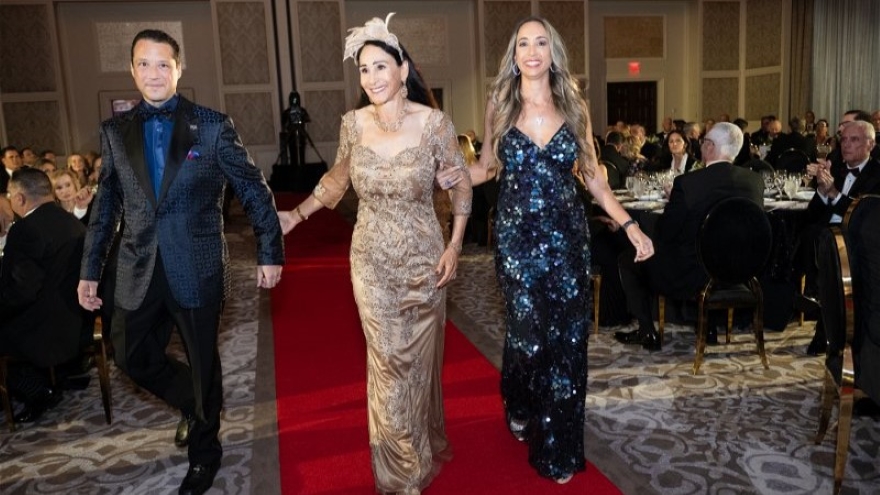 The late Rick Case, who founded Rick Case Automotive Group and served as its CEO for 60 years, was honored posthumously by the Florida Automobile Dealers Association as a member of the inaugural class of the FADA Hall of Fame.
Case, who passed away at age 77 in 2020 following a brief battle with cancer, was praised by FADA as "one of the best marketing minds for the retail automotive business" whose "innovative leadership and steadfast commitment to customer satisfaction redefined what it means to be a dealer."
Case's automotive career began in 1962, selling used cars in Akron, Ohio. From there, he and his wife Rita, who now serves as president and CEO, grew their operation into 14 dealerships in South Florida and Georgia with some $2 billion in annual sales. That includes the world's largest Honda dealership, in Davie, Fla., which in August 2003 sold a record 1,222 vehicles in one month.
Rick Case Automotive opened the nation's first Hyundai and Acura dealerships in 1986, and when the Hyundai brand was struggling in the '90s, Case introduced a 10-year, 100,000-mile warranty that was soon picked up by the manufacturer and has since become a standard for numerous manufacturers, revolutionizing the industry's approach to customer satisfaction and product reliability.
Rock and Rita Case have also made an impact through their numerous charitable endeavors, developing and leading fundraising initiatives that have raised more than $100 million for organizations in South Florida.
#1 Cochran acquires Ohio dealer group
Pennsylvania-based #1 Cochran Automotive Group grabbed a foothold in Ohio with the purchase of Flynn Automotive Group from Janet Flynn, according to a news release from Performance Brokerage Service, which advised on the deal.
Flynn Automotive Group was founded in 1974 by David Flynn when he bought Columbiana Buick Oldsmobile, later adding the Cadillac and Chevrolet franchises. The group also includes Donnell Ford of Boardman, The Honda Store of Boardman, Power Chevrolet Buick GMC of East Liverpool and Donnell Ford Lincoln of Salem.
#1 Cochran Automotive Group, founded in 1965, now operates 38 dealerships in Pennsylvania and Ohio, employing more than 1,800 people.
The Honda Store will be renamed #1 Cochran Honda Boardman, Donnell Ford #1 Cochran Ford Boardman. Power GMC Chevrolet Buick will be renamed #1 Power GMC East Liverpool.
Smith Automotive Group adds Volvo dealerships
Smith Automotive Group has acquired Volvo dealerships in Georgia and South Carolina.
The dealer group, led by president John Smith Jr., purchased Volvo Cars Savannah in Savannah, Ga., and Volvo Cars Hilton Head, in Bluffton, S.C., from Anna and Ralph Tolman.
Smith Automotive Group was founded in 1938, and currently operates eight dealerships in the Southeast.
Ralph Tolman began with a car repair shop he ran out of an old garage in Savannah, and the popularity and reputation of the business led Ralph and his wife, Anna, into auto sales, opening a Volvo dealership in 1978. They opened the Hilton Head store in 1997.
Volvo Cars Hilton Head was recently remodeled to meet Volvo's standards, and Volvo Cars Savannah is currently undergoing construction to comply with the manufacturer's requirements.