Dealer news roundup: Moves by Lithia, Chapman & Florida Fine Cars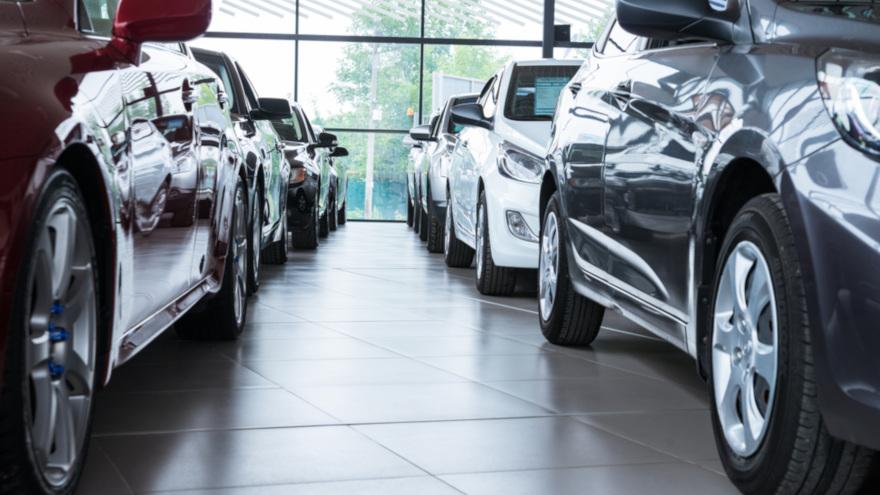 This dealer news roundup includes developments from both franchised and independent operations with activities happening in the U.S. and Europe.
Beginning with Lithia & Driveway, the dealer group announced on Monday that it intends to enter a strategic partnership with Pinewood Technologies and acquire the U.K. motor and fleet management divisions of Pendragon, which the company said is the United Kingdom's third largest automotive dealership group.
Management said this acquisition will round out Lithia's presence in the U.K. market and is expected to generate more than $4.5 billion in annual revenues.
As part of the agreement, the ongoing Pendragon business — comprised of the Pinewood DMS platform — will remain listed on the London Stock Exchange under the name Pinewood Technologies and will become pure play software as a service (SaaS) business with its profitable Pinewood dealer management system.
Lithia said its UK operations will grow their digital capabilities by adopting the Pinewood technology platform across all locations.
Additionally, Lithia and Pinewood Technologies, through a joint venture, will co-develop automotive technology solutions to capitalize on the North American market opportunity.
Lastly, Lithia will take a 16.7% ownership in the remaining Pinewood business at completion of the transaction,
"The strategic partnership with Pinewood Technologies and acquisition of Pendragon's UK motor and vehicle management divisions is a massive step in delivering on our longer-term growth strategy," Lithia & Driveway president and CEO Bryan DeBoer said in a news release. "We are excited about the great potential in Pinewood's offering and envision our strategic partnership to further expand this SaaS business globally.
"Additionally, the proposed acquisition presents a highly synergistic growth opportunity with our existing UK presence with Jardine Motors Group; provides a new adjacency with PVM and expands our brand and geographic footprint while serving to further strengthen our existing OEM relationships," DeBoer continued. "This transformative transaction provides key strategic components for LAD to achieve its previously stated goal of $2.00 of EPS for every $1 billion in revenue in the future."
The dealer group went on to stress the transaction underlines Lithia's plans to invest further in the evolving U.K. automotive industry, delivering omni-channel and eCommerce optionality for customers to shop wherever, whenever, and however they desire.
The company pointed out that Pendragon's UK motor and vehicle management divisions are highly complementary to Lithia's existing UK brand and geographic footprint following the investment in Jardine Motors Group (JMG) in March with the combined platform representing 3.6% new-vehicle market share.
After completion, the combined business will report to Lithia UK president Neil Williamson, who has led the "rapid and seamless" integration of JMG since the investment in March and the addition of two BMW stores in Maidstone and Tunbridge Wells in August.
Lithia added the cash consideration for the strategic partnership with Pinewood Technologies and acquisition of the UK motor and fleet management divisions of Pendragon is approximately $350 million.
The acquisition is planned to be financed using existing on-balance sheet capacity, according to the company.
After the deal settles, Lithia said it would have estimated annualized revenues of more than $38 billion.
"Pendragon has built one of the UK's leading automotive retailing businesses, underpinned by a market leading dealer management system, the quality of our people, long-standing relationships with OEMs and excellent execution for customers. The Pendragon board considers Lithia to be perfectly placed to build on this progress," Pendragon chief executive officer Bill Berman said in the news release.
"The launch of Pinewood as a standalone company is a unique and exciting opportunity to create a best-in-class product for customers, which we can market globally and drive substantial value for our shareholders and in Lithia we have the perfect partner to help accelerate Pinewood's push into the hugely attractive North American DMS market," Berman continued.
Goldman Sachs & Co. is serving as exclusive financial advisor, and Latham & Watkins LLP is serving as legal advisor to Lithia for the transaction.
2 California dealerships gain new ownership
Performance Brokerage Services helped to close the sale of Epic Chevrolet Cadillac in Sacramento, Calif., and Folsom Buick GMC in Folsom, Calif., from Joe Smith to Raj Dhami.
According to a news release from the dealership brokerage firm distributed on Friday, Epic Chevrolet Cadillac will remain at its current location at 2449 Fulton Avenue in Sacramento and will be renamed Chevrolet Cadillac of Sacramento.
And Folsom Buick GMC will remain at its current location at 12640 Auto Mall Circle in Folsom and will be renamed Buick GMC of Folsom.
Blue Oval dealer starts construction in Arizona
Sticking out West, Chapman Ford Scottsdale in Arizona broke ground Monday on a new Ford Pro Elite Commercial Service Center.
The commercial vehicle facility will provide businesses in the Phoenix area and surrounding communities with specialized maintenance solutions designed to reduce vehicle downtime associated with service needs.
Elite Commercial Service Centers are part of a network of dedicated large-bay service hubs at Ford dealers nationwide.
These service facilities are designed around the needs of commercial customers with state-of-the-art equipment, extended hours, mobile service vans, trained technicians and electric vehicle certification.
"We've heard from commercial businesses that they needed more options to help keep their vehicles up and running, and we're responding by meeting their needs," Chapman Ford general manager Steve Countryman said in a news release.
"Our Ford Pro Elite Commercial Service Center will have longer hours, better training and equipment, bigger service bays, and mobile service options. It will be able to service nearly any vehicle. We're excited to break ground and to help our customers keep serving their customers," Countryman continued.
Florida independent group expands
And finally in the Sunshine State, a family-owned independent dealership group announced the opening of its newest location in Orlando.
Florida Fine Cars added its fourth dealership to go with existing locations in Miami, West Palm Beach and Margate.
The new location of Florida Fine Cars is located at 5474 South Orange Blossom Trail in Orlando.
"We are thrilled to bring our exceptional customer service and extensive inventory of quality preowned vehicles to the Orlando area," said Rafael Espaillat, chief operations officer of Florida Fine Cars, which was established in 1993. "Our new location will enable us to serve the local community, providing them with an exceptional car-buying experience and reliable maintenance services."