Dealer notes: Leith commercial truck service drive & Jim Ellis charity work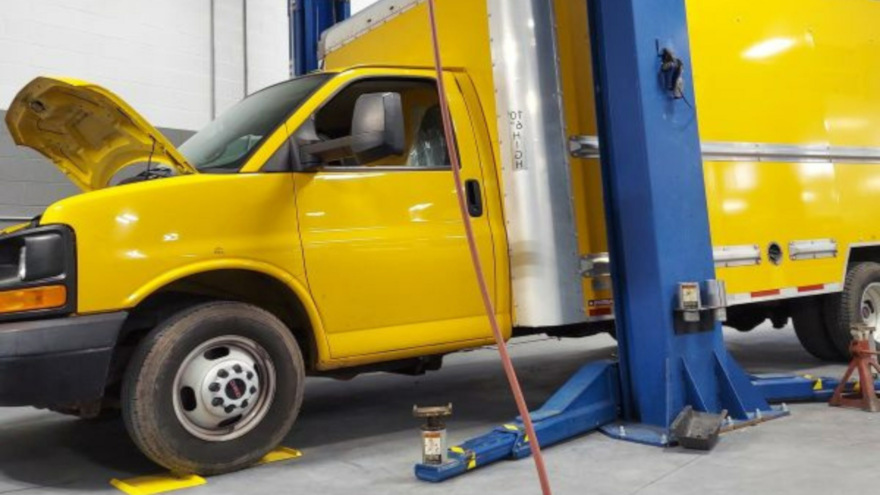 This dealer group news roundup includes an enhancement to the service drive at Leith as well as the philanthropy efforts by Jim Ellis.
The culmination of a more than two-yearlong construction boom at Leith Auto Park Wendell in North Carolina has ramped up the dealership's commercial truck service business.
"We've added service bays, techs and advisors. We've expanded our service reception areas and customer lounge," said Brad Smith, fixed operations director at Leith Auto Park Wendell.
"With our continued growth, we are focused on taking care of our customers, keeping them moving, with less waiting, and less down time for their vehicle," Smith continued in a dealer group news release.
The recently completed second phase of construction brought improvements to the Leith Chrysler Dodge Jeep Ram service area with a larger parts department that allows for stocking more fast-moving, regular maintenance parts like brake pads, tires, belts, and fluids, aiding the dealership's express service capability.
The Leith Auto Park Wendell service enhancements began with the completion of the Leith GMC heavy-duty truck shop in the winter of 2021. The new expansion increased Leith GMC's service capacity by more than 75%.
Three new 18,000-pound lifts were added along with a heavy-duty alignment lift that allows for servicing larger commercial vehicles like box trucks, service body trucks, and tanker style trucks.
"Expanded commercial service with a quick turnaround is extremely important to commercial vehicle owners," Smith said. "We began providing more services to our commercial customers in the GMC shop, and with the recently completed upgrades in our Ford and Ram shops, we can better take care of our commercial customers there as well."
Leith Ford added four new service bays, which includes a new 12,000-pound drive-on rack to aid in servicing larger box trucks and commercial vehicles. The upgrades also include a new, large tire changer that allows Leith Auto Park Wendell to change truck wheels up to 24 inches in diameter.
Jim Ellis Automotive donates $65K to help fight pediatric cancer
With the support of customers, Jim Ellis Automotive Group closed out its sixth annual Holiday Giving Campaign with a $65,000 donation to the Aflac Cancer and Blood Disorders Center at Children's Healthcare of Atlanta.
According to a news release, a portion of the profit for each new or used vehicle sold at all of the 20 Jim Ellis Automotive dealerships between Dec. 1 and Dec. 31 contributed to the donation.
Jim Ellis Automotive Group selects a different Atlanta-area charity to support through their annual holiday giving campaign. During the last five years, Jim Ellis Automotive has donated more than $250,000 to groups serving women and children in need across the Atlanta area from the holiday giving campaigns alone.
Established in 1995, the Aflac Cancer and Blood Disorders Center of Children's Healthcare of Atlanta cares for more than 2,400 children with cancer and more than 5,800 children with blood disorders annually.
The Holiday Giving Campaign donation will be directed to the Family Support Team, a collection of 35 individuals who help provide for the emotional and spiritual needs of the patients in the form of child life, psychology, chaplaincy and social work positions.
"We are proud to partner with the Aflac Cancer and Blood Disorders Center at Children's Healthcare of Atlanta," Jim Ellis Automotive Group vice president Stacey Ellis Hodges said. "We hope our donation can give a child the gift of growing up."
Sara Orton is development director for the Aflac Cancer and Blood Disorders Center.
"We are incredibly grateful to the Jim Ellis family for their long-standing commitment to the thousands of children cared for at Children's and the Aflac Cancer and Blood Disorders Center," Orton said. "Their support is invaluable as we continue to provide the best care for the kids of Georgia and beyond."