Dealer notes: M&A in California; marathon in Michigan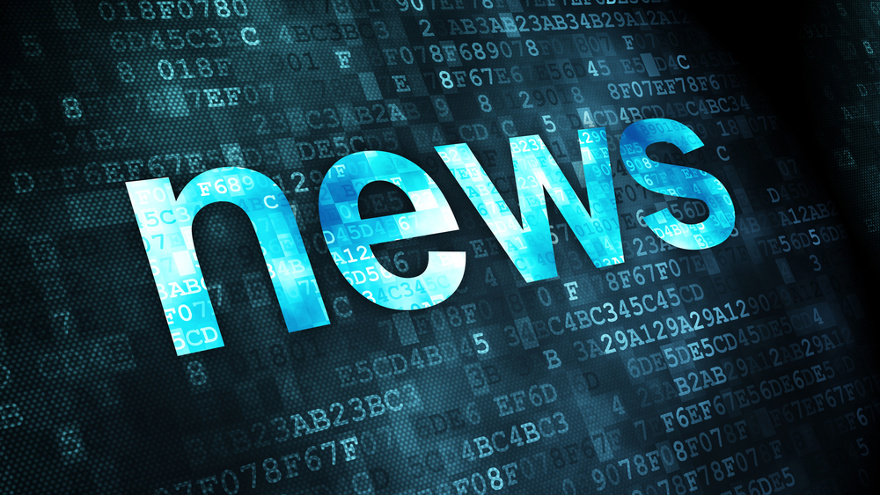 CARY, N.C. -
The dealership acquisition and philanthropic activities continued on Tuesday, as separate news releases highlighted the newest developments in western Michigan and southern California.
Let's begin first with the M&A moves involving Kerrigan Advisors, which represented Hitchcock Automotive in its sale of three high-volume Toyota dealerships in southern California.
According to a news release, Kerrigan helped to facilitate the sale of Northridge Toyota and Toyota of Santa Barbara to Van Tuyl Companies, as well as Puente Hills Toyota to Kaminsky Automotive.
Kerrigan highlighted that Hitchcock Automotive has a long and distinguished legacy in southern California. The group was founded in 1971 by industry legend Frederick "Fritz" Hitchcock, who passed away last year. Hitchcock began selling Toyotas in 1976, building his Toyota dealerships to some of the top volume stores in their markets.
The news release also mentioned Hitchcock was a very active advocate in the industry for free trade and lower tariffs. His long record of service included roles as chairman of the board of directors American International Automobile Dealers Association — which named its Grassroots Leadership Award after him — a co-founder of the Automotive Free International Trade Political Action Committee, president of the California New Car Dealers Association and chairman of the Toyota and Mazda national dealer councils, among many others.
"These dealerships, in so many ways, represent my dad's extraordinary legacy," said Ted Hitchcock, son of Fritz Hitchcock and partner of Hitchcock Automotive.
"It is a bittersweet moment to announce the sale of the Hitchcock dealerships, as we have been a family business for decades. I am thankful to Kerrigan Advisors for running such a seamless sale process for our family," Ted Hitchcock added.
Kerrigan pointed out that Northridge Toyota and Toyota of Santa Barbara are the highest volume dealerships in their submarkets and represent some of Larry Van Tuyl's first acquisitions since selling Van Tuyl Group to Berkshire Hathaway in 2014.
"It was very important to the family that we found the right new owners with the vision to continue our dealerships' record of excellence, success and service in their communities," Hitchcock Automotive president Howard Hakes said in the news release.
Kerrigan went on to note that Puente Hills Toyota has been the No. 1 volume new-car dealership in Puente Hills, Calif., for more than 30 consecutive years. The dealership will join Honda and Toyota of El Cajon as part of Kaminsky Automotive, which is owned by brothers Greg and Gary Kaminsky.
"Toyota is a powerful brand nationwide and particularly in greater Los Angeles, which is one of the largest car markets in the country. In addition to Toyota's strong market share, Toyota's franchises are sought after due to their consistently high profitability and Toyota's partnership business model with its dealers," said Erin Kerrigan, founder and managing director of Kerrigan Advisors, which has advised on the sale of 17 Toyota dealerships in the last seven years.
The latest moves mark the 149th dealership sale led by the Kerrigan Advisors team since 2015.
"It was a sincere honor to represent the Hitchcock family in this important transaction," said Ryan Kerrigan, managing director of Kerrigan Advisors. "Fritz Hitchcock was a larger-than-life presence in auto retail, and he will be long remembered for his commitment to our industry. We wish the Hitchcock family all the best as they transition these highly attractive dealerships to Van Tuyl Companies and Kaminsky Automotive."
Marathon in the Midwest
Meanwhile, the Zeigler Automotive Group — which has 78 franchises across 35 locations in Wisconsin, Illinois, Indiana and Michigan — is looking forward to rekindling a rebranded event in April, according to a news release.
The Zeigler Kalamazoo Marathon, formerly known as the Kalamazoo Marathon and Borgess Run for the Health of It, will return for its 41st installment, after a two-year in-person hiatus due to COVID — going virtual in 2020 and canceled 2021.
Registration is now open online at ZeiglerKalamazooMarathon.com for the three-day event, kicking off April 22 with a Kid's Day and culminating in the event's main races on April 24.
"Zeigler is proud to bring this local tradition back to life. This race has long been held and revered in Kalamazoo as an institution for runners and families alike. We stand committed to helping events like this one evolve into something everyone can enjoy," said Aaron Zeigler, president and owner of Zeigler Auto Group, the event's title sponsor.
The news release also mentioned the Zeigler Kalamazoo Marathon's new slogan, "Driving A Healthy Community," which honors the legacy of the local race's history while signaling a new beginning in the community.