Dealer-related domain registry opens sunrise registration period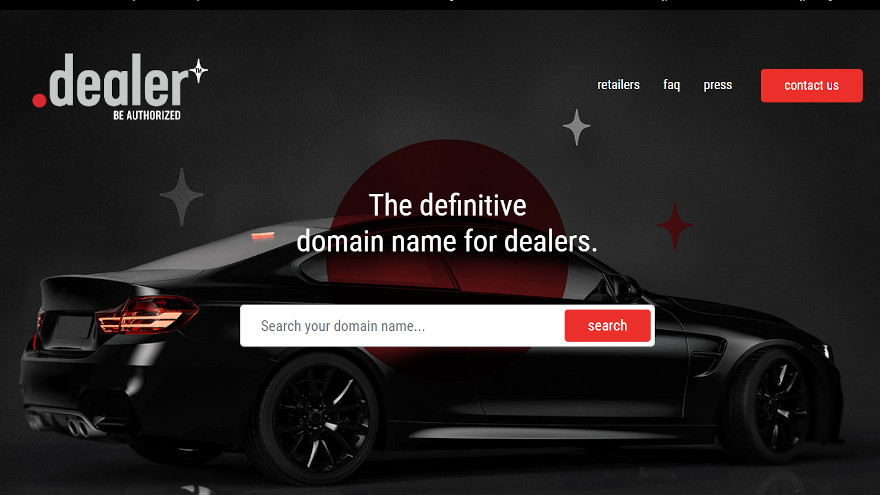 GRAND CAYMAN, Cayman Islands -
What do Beyoncé and Amazon have in common?
Aside from their respective perches atop the world, they both are among the brand names registering with .dealer Domains, a new domain registry, during its sunrise period for trademarks that began last week, according to a news release Tuesday from.dealer Domains.
Other trademarks registering during the sunrise registration period include the likes of Apple and Patagonia and automotive players like BMW.
"Retailers and dealers across all industries recognize the need to protect, promote, and defend their brands in today's all-digital world, and .dealer instantly signals authenticity and gives online shoppers confidence they are engaging with an approved dealer or retailer," .dealer Domains said in a news release.
Until June 1, only trademark holders will be able to register with .dealer Domains. Then, the registration will be open to the public.
The company is slated to launch globally on June 24. It is owned by Intercap Registry Inc., a Cayman Islands-based provider of domain extensions, including .inc.
Andy Macleay, a former Dealer.com executive, is the co-founder of .dealer Domains.
"We are thrilled with the early response to .dealer Domains among trademarks; brands like Rolex, Google, and Mercedes Benz clearly understand the value in protecting not just their own assets, but protecting their online customers as well," Macleay said in a news release.
"As more businesses are forced to operate online, it creates more competition — legitimate and otherwise — which could lead to lost customers, missed revenue opportunities, and brand dilution," he said. "When consumers are looking for a brand or business online, they will easily find them and know it's legitimate with the .dealer domain."
Macleay later added, "Consumers do much, if not all, of their research and shopping online, even for high priced goods like a timepiece or high-end kitchen appliance. It seems only logical to make that process as simple, intuitive and seamless as possible. Dealers must distinguish their brand or business among the millions of .coms."