Dealer Surveys: Annual Used Sales Projected to Rise, Fueling Franchised Store's Most Profitable Department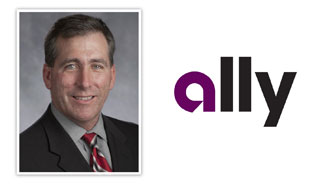 DETROIT and CLEVELAND -
Survey results discovered by Ally Financial and KeyBanc Capital Markets through the recent National Automobile Dealers Association Convention & Expo reiterated how important the used-vehicle department is to franchised dealers.
In its survey, Ally discovered that 47 percent of responding dealers said the used-vehicle department will be the most profitable within the dealership this year.
At the same time, KeyBanc's survey results indicated that 72 percent of dealer respondents said a year-over-year increase in used-vehicle sales was ahead this year.
Not only are used sales expected to rise, KeyBanc found that dealers believe gross profit on those used models should be strong, too. A total of 71 percent of respondents said gross profit per unit sold was up by about $50 year-over-year in January.
Along with the upbeat prospects for the used market, both surveys pointed toward the F&I office being busy this year.
More than 70 percent of participating dealers in Ally's survey expect sales of F&I products such as vehicle service contracts to increase this year.
A strong majority of dealers (71 percent) also told KeyBanc that F&I gross profit per used unit sold rose by about $50 year-over-year last month.
"We believe continued improvement in F&I gross profit per unit is likely as dealers are aggressively targeting continued penetration of extended service contracts, pre-paid maintenance plans and other customized insurance programs as these drive repeat visits to the service lanes, which in turn drives customer retention in a very competitive environment," KeyBanc analysts said.
"Our 2013 auto retailer earnings estimates assume a continued modest improvement in F&I gross profit per unit in the $20-$50 per vehicle range," they continued.
All told, Ally's survey also found dealers remain optimistic about a continued increase in overall auto sales in 2013 with nearly 60 percent surveyed expecting their sales to grow by more than 10 percent this year.
More than 54 percent of dealers surveyed by Ally expect consumer confidence to be the key factor in sustaining sales momentum in 2013. The age of vehicles on the road, incentives and the availability of new vehicle inventory will also support sales growth, dealers said.
About half of the dealers surveyed by Ally indicate that customer credit profiles are improving.
"We expect 2013 to be a strong year for the auto industry as the economy and consumer credit profiles steadily improve and as new models attract customers to showrooms," said Tim Russi, president of auto finance for Ally Financial.
"We met with many dealers at NADA who reinforced our position and share our optimism and passion to make it happen," Russi added as Ally surveyed more than 100 dealers who attended the past weekend's NADA Convention & Expo in Orlando, Fla.
Meanwhile, KeyBanc also found that the financing environment remains favorable and a continued driver of sales growth.
"More than half of our survey respondents (57 percent) indicated that banks and finance companies remained more aggressive in January versus a year ago and 71 percent of respondents indicated a loosening subprime financing environment in the month," KeyBanc analysts said.

Nick Zulovich can be reached at nzulovich@autoremarketing.com. Continue the conversation with Auto Remarketing on both LinkedIn and Twitter.