Dealers still optimistic on pre-owned car sales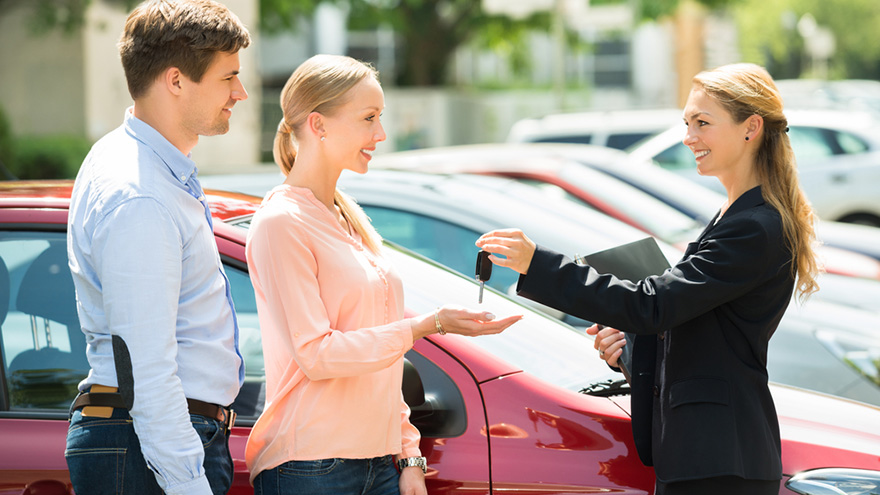 ATLANTA -
Dealers are still feeling relatively optimistic about their user-car operations. And for independents, in particular, they're starting to see some relief from supply shortages — albeit in the form of pricier units.
As part of the fourth quarter Cox Automotive Dealer Sentiment Index, franchised and independent dealers were asked for their thoughts on the current used-car sales environment.
In general, the feeling was slightly less optimistic than it was in the third quarter, but not drastically so — and, by the way, it's still above average.
Overall, dealers scored the current used-car sales environment at 55 on a scale from zero (poor) to 100 (good), with 50 being average. That's down from 57 last quarter.
Franchised dealers were at 67, compared to a score of 68 in Q3. Independents were at 51, compared to 53 in the prior quarter.
On the used-car inventory side, dealers were similarly in the middle of the road.
On a scale of zero to 100 (zero being declining, 50 as average and 100 as growing), dealers overall put their used-car inventory levels at 53.
That's up from 51 in the third quarter.
Franchised dealers were at 55 (steady from Q3), and independents came in at 53 (up from 50).
Pointing out the stability in the inventory measure, Cox Automotive said not as many independent dealers say they are struggling with "limited inventory," which had been a hurdle.
"Inventory can be a positive or a negative factor for market conditions, but dealers seem to be successfully navigating shifts in new- and used-vehicle supply," Cox Automotive chief economist Jonathan Smoke said in a news release accompanying the report.
That said, the report does indicate that there is more pressure for independent dealers to lower prices. That measure climbed from 62 to 67 for independents (zero: less, 50: average, 100: more), pushing the overall number from 63 to 67.
Franchised dealers were steady at 67.
"Independents are having to deal with the scarcity of 5- to 8-year-old vehicles by shifting to what's most available: less than 4-year-old vehicles," said Smoke. "By shifting to newer vehicles, they are paying higher prices yet they are also continuing to serve a value-seeking consumer who is more likely to have credit challenges. That translates into relentless pressure on price."
To Smoke's point, the top two factors that independent dealers say are holding back their overall business are market conditions (45 percent) and credit availability for consumers (39 percent). For franchised dealers, the top limiting factors overall (not just used) were market conditions (40 percent) and competition (32 percent).
Going back to overall used-car sales, it appears the optimism may be well-rooted.
In a separate analysis, Cox Automotive estimated that there was a 4-percent decrease in retail used-car sales last month. The seasonally adjusted annualized rate for used-car sales was softer at 34 million units, but the company still anticipates full-year sales to reach 39.1 million, which would be a nearly 2-percent hike.
And while the report indicates the pre-owned market "took a backseat as momentum favored new-vehicle sales" in November, analysts with the company say that trend might reverse in 2018.
In a conference call with the media on Dec. 1, Autotrader executive analyst Michelle Krebs said: "Next year, we also see an influx of off-lease vehicles coming that will give new-vehicle sales some competition, and especially in the utility segment, which we expect to continue to grow, but there could be some battling going on between new and nearly new."