Dealership customers place high value on complaint resolution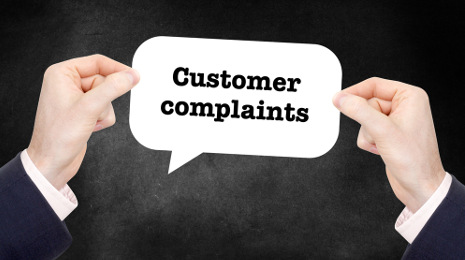 NEW YORK -
Over 30 percent of respondents to a recent Total Dealer Compliance survey said they have submitted a complaint to a dealership, and more than half of them were dissatisfied with the resolution provided.
TDC said the findings illustrate the importance of a clear complaint resolution process. In fact, 60 percent of consumers admitted that they were more likely to buy a car from a dealer if that process is apparent.
When asked what the biggest pain point was when submitting a complaint to a dealership, over 50 percent said it was the dealerships' obvious lack of desire to resolve the issue. Nearly 80 percent of respondents believe that customer satisfaction is of utmost importance to the dealership when they have a clearly stated complaint resolution process.
"Compliance and customer satisfaction go hand in hand. A clear complaint resolution process that is overseen by a compliance officer is the most effective approach to resolving customer complaints," said Max Zanan, president of TDC. "Sheds a spotlight on why TDC audits and compliance training can help improve policies and procedures and positively impact customer satisfaction.
"Currently either a general manager or a general sales manager handles customer complaints, which is counter-productive as it is hard to be objective especially when your salary depends on commissions from sales," Zanan said. "A compliance officer is better equipped to handle complaints because their main objective is to protect the dealership.
"State and federal agencies do not start investigating a​ car dealership for no reason, and we are delighted to offer a solution that will help dealerships avoid unnecessary headaches and expenses."
Also of note: Phone trumps internet as customers' preferred method of submitting a complaint, as nearly 75 percent of respondents said they had opted to call their dealership over registering a complaint online.
The TDC survey was conducted online in September among 200 U.S. adults 18 and older.