Dealership transaction activity hits record high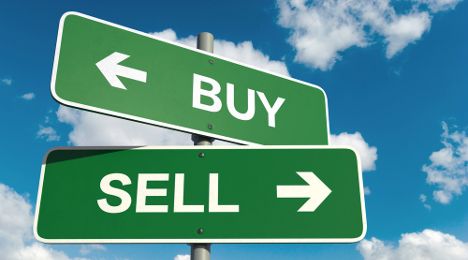 IRVINE, Calif. -
U.S. dealerships were buying and selling at rapid rates last year, fueled in part by Berkshire Hathaway's giant acquisition of the Van Tuyl auto group.
According to The Blue Sky Report from Kerrigan Advisors, which released its full-year 2015 analysis on Wednesday, U.S. dealership buy/sell activity reached record highs last year.
According to The Banks Report data cited in the report, transaction activity increased by 17 percent in 2015, bringing the year to a record. According to the report, there were 242 dealership buy/sell transactions last year, compared to 206 during 2014.
Among the franchises being acquired, import franchises saw their market share increase by nearly 10 percent at the expense of domestic franchises, which lost 10 percent market share as compared to 2014, according to The Banks Report and Kerrigan Advisors Analysis.
Kerrigan Advisors explained that this shift came about in part due to an increase in the supply of top import sellers. And although domestic franchises represent 67 percent of all U.S. franchises, they accounted for only 36 percent of the franchises sold in 2015.
"This discrepancy is a result of the large number of domestic franchises, many of which are small or located in non-metro markets where they are fewer buy/sells," the report stated.
Interestingly, activity by new entrants to the dealer world outpaced public company acquisitions by over four to one, according to the report.
The report lists the five most active new entrants of 2015 as follows:
Berkshire Hathaway Automotive
McLarty Automotive
RFJ Auto Partners
Fremont Private Holdings
ZT Motor Holdings
Key findings of the 2015 report include record high valuations, which were partially driven by attractive acquisition financing and the increased importance — and price — of dealership real estate, the report stated.
According to data from The Banks Report and Kerrigan Advisors Analysis, private dealership groups (355 franchises) made 64 percent of dealership acquisitions, while the six public dealership groups (38 franchises) accounted for 7 percent, while new entrants (165 franchises) came in with 29 percent.
According to the report, dealership values maintained historically high levels last year.
"This was in large part due to attractive acquisition financing which helped support high prices, even in the face of potentially peaking dealership profits," the report read.
Private buyers offered the "most aggressive" pricing, while public buyers "remained disciplined with their offers, perhaps not willing to make any buys that would cut into earnings.
The first half of the year, in particular, was marked by the Van Tuyl transaction, which was the single largest acquisition in auto retail history.
The report contends it was the influence of non-traditional buyers entering the market, such as Berkshire Hathaway's entrance in 2015, that led new entrants into the industry to outpace public company acquisitions.
"A number of iconic multi-dealership groups came to market in 2015 and were acquired by both established consolidators and new entrants. Faced with this stiffer competition, the publics found it more difficult to compete for larger group transactions, and represented just 7 percent of the buy/sell market in 2015," Erin Kerrigan, managing director of Kerrigan Advisors, said in the report
"Meanwhile new dealership buyers, including family offices, private equity firms, and public conglomerates, acquired 29 percent of the franchises sold, a stunning accomplishment. We believe new entrants will increasingly shape dealership consolidation and meaningfully impact the future of auto retail," she added.
In addition to providing data on 2015 Buy/Sell activity, the Blue Sky Report also listed four market trends Kerrigan Advisors believes will "shape" 2016, as listed below:
New entrants continue to seek platform acquisitions
Return on investment drives valuations, particularly for larger transactions
Blue sky multiples are firmer, less dependent on profit potential
Publics' capital allocation is driven by stock price
"In 2015, dealership valuations rose to historically high levels, new entrants made sizable acquisitions, manufacturers approved numerous multi-dealership transactions, and real estate prices returned to pre-recession levels," continued Kerrigan. "In summary, it was a year that is hard to beat. While the 2016 buy/sell market is expected to be as active as 2015, we anticipate the proportion of sellers completing a successful sale could decline as industry growth plateaus and dealership earnings come under pressure."