Dealerships must change to meet web-savvy, consumer expectations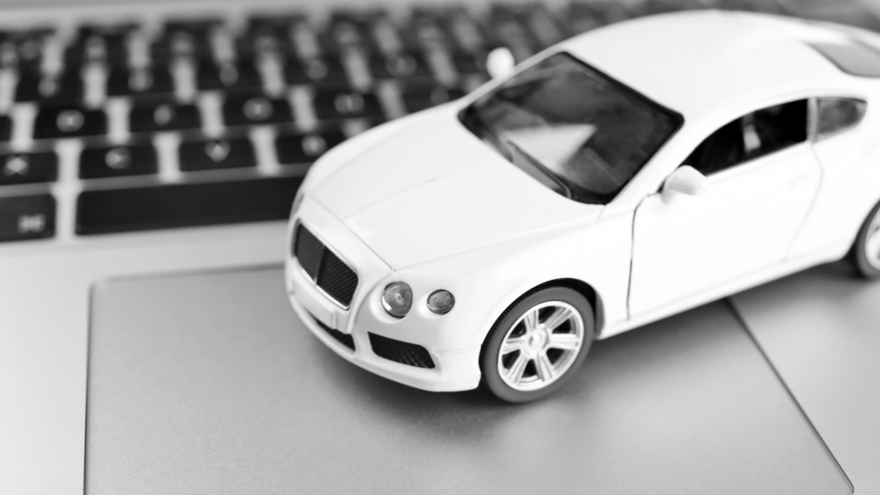 DETROIT -
Dealers must streamline the in-dealership car-buying experience and change to allow web-savvy consumers to complete one or more steps of the purchase process online, according to Cox Automotive's "Future of Digital Retail Study."
The study was released Jan. 14 as part of a press briefing just prior to the opening of the North American International Auto Show.
Sandy Schwartz, president of Cox Automotive, said the survival of OEMs is contingent on car dealers who must invest in technology and processes to bring the car buying process more in line with consumer expectations.
"Think about what needs to get better today in car buying," he said. "Unless things change drastically, those OEMs are not going to survive without the car dealer and the ecosystem that is out there today. That dealer is really important.
"We are focused on the long-term, and we are very, very focused on the short-term, what's going on today and how we can make the buying experience faster, less expensive for the dealer."
But not only will the car-buying process change, so will car ownership once autonomous car technology is perfected and vehicle- and ride-sharing continue to grow in popularity, Schwartz said.
Positioning for the future
That's why Cox Automotive is working with technology and companies that will position it to help its dealer and OEM customers now and in the future, he added.
Parent company Cox Enterprises invested in Ouster, a start-up which specializes in LIDAR sensors for autonomous cars, and Clutch, a vehicle subscription service.
Additionally, Flexdrive, also a subscription service, is a standalone venture between Cox Automotive and Holman Enterprises, parent company of Holman Automotive, a large privately-held dealership group.
Though fleet ownership won't change the absolute number of vehicles in use, it will have "massive implications" for industry players, predicts Grace Huang, Cox Automotive president of inventory solutions.
"First, it's the dealer," Huang said. "It's no longer just sell and lease. It's sell, lease and subscribe. Those dealers will also become the fleet owners of the future. For OEMs, it not just selling the cars direct to the customer anymore. It's also going back to what they did with rental cars in the past and owning that fleet and being that fleet provider.
"And last, it's the lender. They'll no longer be lending direct to the consumer, but they'll be lending to the new fleet owners in the U.S. whoever they may be. So, lots of massive implications."
Back to the future of digital retail
Cox Automotive's Future of Digital Retail Study is based on responses from 2,550 car shoppers who said they plan to buy a car within 12 months. It revealed that the biggest gripe consumers have about the in-dealership, car-buying experience is that it takes too long – about three hours for the average buyer.
And fully half of that time is devoted to negotiating financial details, such as vehicle price, financing, trade-in value and accessories, the study said.
To meet customer expectations and cut the time it takes to buy a car, dealers need to provide a "connected retail" experience, said Mike Burgiss, vice president of digital retailing at Cox Automotive.
That means dealers should provide technology and tools that allow consumers to start their vehicle purchases online and finish it in-store, Burgiss said.
"The whole process is seamless, and convenient and more efficient and more profitable," he said during the presentation.
The in-dealership experience has become such a sore spot with customers that satisfaction with the time it takes to purchase a vehicle dropped to 46 percent in 2017 from 55 percent in 2016, said the study citing other Cox Automotive research.
Saving 30 minutes
Consumers that did some portion of their purchase online cut their dealership purchase time by 30 minutes compared to those who competed the entire deal in person, the study said.
Eighty-three percent of buyers in the survey want to complete one or more initial buying steps online and 85 percent said they are more likely to buy from a dealership that lets them start or complete the vehicle purchase online.
Of the consumers who were polled and want to do legwork before getting to the dealership:
Seventy-one percent want online information about the deal such as prices, warranties, incentives and trade-in values.
Fifty-one percent want to structure the deal.
Forty-three percent want to understand and secure financing.
Eleven percent want to sign paperwork online away from the dealership.
Supporting the importance of dealers, eight in 10 consumers polled in the study said they would not buy a vehicle without a test drive, and seven in 10 said they would not buy a vehicle sight unseen.
"Dealership staff are in fact, valuable consultants so it's not the death of the dealership or the car salesman, just the way we buy cars," Burgiss said of the study findings. "Dealers can gain a significant competitive edge if they will move into the new digital way of selling."
The survey was conducted last summer, Cox Automotive said.