DealerSocket's DealerFire, Stream Companies partner to boost store advertising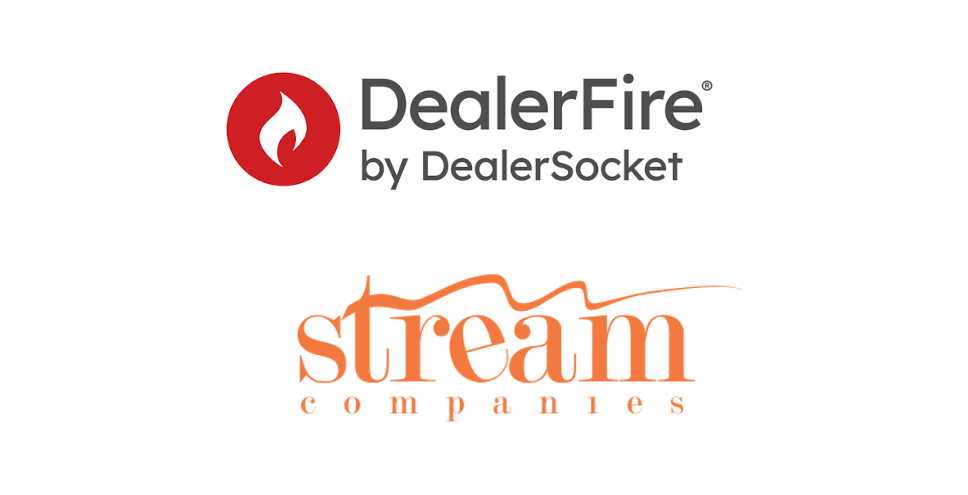 DALLAS -
DealerSocket looked to reinforce dealership advertising with a strategic move announced on Tuesday.
According to a news release from DealerSocket, company business unit DealerFire formed a strategic partnership with Stream Companies, a full-service, fully integrated, tech-enabled ad agency, that brings together advertising solutions with technologies to offer dealers what they believe is a consolidated approach to digital marketing management.
The firms said this new partnership taps into the power, strengths and capabilities of both companies to provide dealers with an innovative way to accelerate their digital marketing performance. Stream will serve as the full-service ad agency and ad tech provider and DealerFire as the website and SEO provider for dealers who will now have the best of both offerings combined together.
"Stream's partnership with DealerSocket's DealerFire will allow both companies to innovate faster and provide the best client service in automotive marketing," said Dave Regn, co-founder of Stream Companies. "Innovation and integrated advertising, plus retailing, are key to long-term growth and competitive positioning in the marketplace."
By leveraging each company's technology and expertise, the ongoing partnership aims to drive client success under what the firm's called their "core four" goals, including:
• Spark retail traffic with exclusive web & marketing integrations
• Captivate, convince and convert with strong brand message identification
• True transparency with business intelligence targeting and reporting
• Fanatical customer service with detail-oriented, high-touch support
"When I took a closer look at Stream's offerings and what it has done to accelerate automotive dealerships' advertising returns on investment, I knew it would be a perfect partnership and complement our websites and SEO offerings at DealerFire," said Darren Harris, executive vice president and general manager of retail solutions at DealerSocket.
"Today's announcement allows us and Stream to jointly deliver successful digital marketing that dealers need right now," Harris continued. "Our partnership will allow dealers to optimize their clicks-to-showroom buying experience with DealerFire websites while fulfilling their broader digital advertising needs with a full-service, fully integrated ad agency with Stream Companies."
For more information, visit www.DealerSocket.com or www.streamcompanies.com.