Demographics of Green Car Shoppers Point West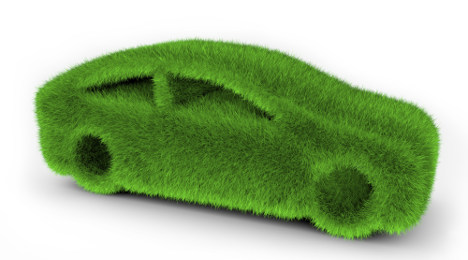 CARY, N.C. -
As Earth Day rolled around last week, analysts took a look at the fast-growing hybrid and electric vehicle segments, which have become increasingly popular given how more and more consumers are focusing on environmental sustainability while looking for their next vehicle.
While Experian Automotive looked at the financial factors behind why a consumer chooses to buy electric versus hybrid, Cars.com and CarGurus each listed that the U.S. cities that tout the greenest car shoppers.
The respective order of the top five hybrid models on the road in 2013 may not come as a surprise, as the Toyota Prius continued to top the list, according to Experian data.
The Toyota Camry, Honda Civic, Toyota Highlander and Ford Fusion, followed the popular model, respectively.
The top five electric vehicle models on the road last year were the Nissan Leaf, Tesla Model S, Ford Focus, FIAT 500e and Mitsubishi i-MiEV, Experian reported.
The Hybrid Vs. Electric Comparison
In comparing hybrid and electric vehicles and the consumer base that buys them, Experian began their analysis with this telling statistic.
The number of electric vehicles in operation grew by 245 percent last year, but hybrid vehicles still made up 98 percent of all alternative-powered vehicles on the road. This statistic is even more surprising given how the number of hybrids on the road only grew by roughly 19 percent last year.
Some of the biggest reasons behind this discrepancy are evident after taking a look at some of the types of people who shop for these environmentally friendly vehicles.
Let's start with cost.
According to the Experian study, consumers who are purchasing an electric vehicle are younger and more affluent than those buying a hybrid.
As far as earnings go, nearly 21 percent of consumers who purchased an electric car in 2013 had an average household income of $175,000 or more.
On the other hand, only 12 percent of consumers purchasing a hybrid had an average household income on the same level.
This may not be surprising, as the study found the average monthly payment for a new electric vehicle was $549, which was $82 more than a new hybrid ($467).
The study also showed that consumers purchasing a new electric vehicle had a higher credit VantageScore (749) than those purchasing a new hybrid (741).
Interestingly, according to the study results, electric-car buyers are younger, as well.
Findings from the analysis showed that in 2013, more than 45 percent of hybrid car buyers were 56 years old or older, while roughly 26 percent of electric car buyers were of the same age.
The greater percentage (55 percent) of electric buyers were between the ages of 36 years old and 55 years old.
"At first glance, one would imagine that consumers purchasing either a hybrid or electric vehicle would be nearly identical; both are environmentally conscious, are of similar ages and have higher income levels," said Melinda Zabritski, senior director for Experian Automotive. "While for the most part those statements ring true, our research shows that there are slight differences between the two. One possible reason for the disparity could be the growing popularity of the higher-end luxury electric models available."
Where the Buyers Are
Now that we know a bit more about the financial and social demographics of these environmentally-conscious buyers, it's time to look into where to find them.
Both Cars.com and CarGurus released studies last week highlighting the nation's cities and regions with the greenest car shoppers.
In its study ranking U.S. cities driving demand for hybrid cars, CarGurus found that "West Coasters" are out ahead of the pack when it comes to interest in buying used green cars.
San Jose, Calif.; San Francisco; Portland, Ore.; Los Angeles and Seattle top the list of cities with the highest percentage of shopper purchase inquiries on used hybrid car listings, while cities in the country's Eastern region held strong at the list's bottom, the site reported last week.
Detroit; Virgina Beach, Va.; Pittsburgh; New Orleans and Cincinnati showed up in the results as the cities with the lowest demand for green cars, according to CarGurus.
Over at Cars.com, the site released its annual list of the U.S. cities with the most eco-friendly car shoppers last week.
Data for the list is compiled based on car shopper searches on Cars.com for hybrid and electric cars.
Not surprisingly, a West Coast state led the nation in this regard.
Based on the results from the list, car shoppers in California continue to be the most eco-conscious state, with seven of the top 10 cities falling in the state.
"With gas prices continuing to rise, car shoppers have more reason than ever to shop for eco-friendly cars," said Joe Wiesenfelder, Cars.com's executive editor and resident green expert. "Not only do these high-efficiency cars save money at the pump, but they are also great for the environment."
Cities with the greenest car shoppers, according to Cars.com search data are as follows (ranked from greenest to least green):
1. San Francisco — Oakland — San Jose, Calif.
2. Charlottesville, Va.
3. Los Angeles
4. San Diego
5. Monterey — Salinas, Calif.
6. Chico — Redding, Calif.
7. Santa Barbara — Santa Mario — San Luis Obispo, Calif.
8. Portland, Ore.
9. Sacramento — Stockton — Modesto, Calif.
10. Seattle — Tacoma, Wash.
"While California continues to lead in car shoppers' adoption of hybrid and electric cars, overall demand for these green cars has led car companies to make hybrids in all shapes and sizes, capable of accommodating the needs of just about any type of driver," said Wiesenfelder. "Inventory of hybrid and electric cars on Cars.com is already up 22 percent this year, further demonstrating that automakers are catching up to car shopper demand."