Despite a strong start, CPO sales are expected to decline and their prices to soften in 2023, analysts predict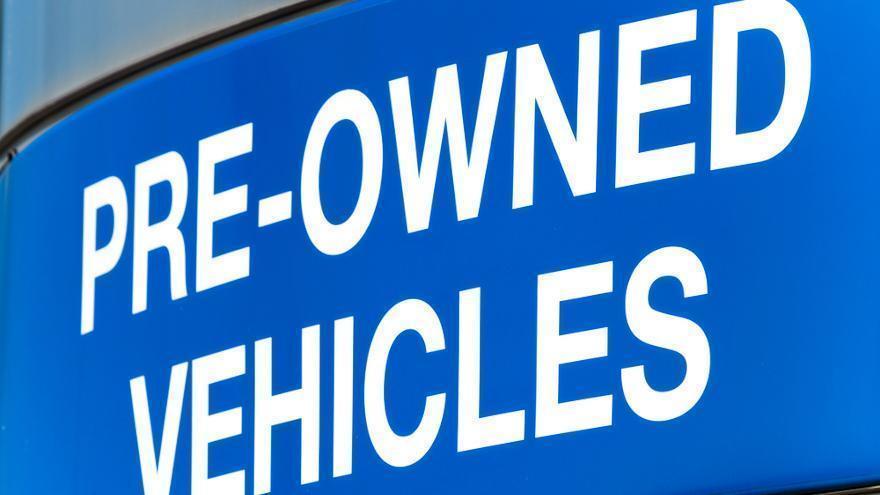 Certified used vehicle sales will decline in 2023, their prices will remain elevated but come down from historical highs and leasing is poised to grow, predict industry analysts.
Cox Automotive data shows that CPO sales in 2022 totaled nearly 2.47 million units, a decline of nearly 280,000 units or 10.2% lower than sales in 2021. The company predicts that CPO sales in 2023 will slide another 11% to 2.2 million units, the segment's lowest volume in 10 years.
That said, CPO sales got off to a strong start this year.
The industry sold 202,074 CPO units in January, up 21.5% when compared to sales in January 2022, but down 10% compared to December 2022, according to Cox Automotive. The company also said January CPO sales typically show a decline month over month.
The big reason CPO sales are forecasted to stall this year is that the pool of off-lease vehicles, the industry's main source of late model, relatively low-mileage cars and light trucks – is much smaller.
Flash back to 2020 near the beginning of the pandemic, when new vehicle supplies and leasing nosedived as a result of a micro-chip shortage.
But leasing is poised to grow this year.
Cox Automotive projects that leasing will represent 21% of new retail sales this year. That's up from 19% in 2022, but considerably less than 31% in 2019, the last full year prior to the pandemic, 28% in 2020 and 26% in 2021.
Certifying 10-year-old vehicles
Though the pool of off-lease vehicles is not set to grow this year, the number of certifiable vehicles likely will climb .
In a Feb. 14 Data Point document on Cox Automotive's website, Chris Frey, the company's senior manager of economic and industry insights, noted that some automakers starting last year, have expanded their CPO programs to include vehicles up to 10 years old.
"The strong January CPO numbers may be reflecting these CPO program changes, which improve options for consumers as the pool of gently used vehicles shrinks," he stated in the document.
Many traditional CPO programs limit certification to vehicles to more in the 5- to 6-year-old range, depending on the manufacturer.
Among the brands that have expanded CPO programs to include older used vehicles are Honda, Nissan, and Ford.
In an interview prior to the release of those January CPO sales numbers, Frey noted the expanded programs and said he was watching them closely.
CPO price decline hard to predict
He also said, "We're looking for some sort of modest decline in used car prices and CPO is a part of that so it's likely they will come down too, but the magnitude of the price decline is hard to predict."
Tom Kontos, chief economist at ADESA US said the CPO sales "outlook for this year is relatively flat, but I'd err on the prospect that sales might go up modestly. It would come from consumer demand."
Kontos also acknowledged that elevated CPO prices and economic uncertainty created by higher interest rates, inflation and the possibility of a recession, could result in consumer pushback and lessen CPO demand.
Also having the potential to impact CPO sales is an increase in new vehicle supply, which in recent months improved for some manufacturers and not so much for others, especially if the price spread between new and CPO is not appreciable.
Leasing, which is generally more heavily utilized by luxury brands, took such a big hit over the last three years that off-lease luxury vehicles are in very short supply and if any CPO sales gains occur, it will come from non-luxury vehicles.
"The composition of the vehicles sold in 2022 as CPO sales were more non-luxury, than back in 2019," Kontos said. "Any major losses in sales are probably concentrated a bit more on the luxury vehicles."
Bought their vehicles at lease-end
Not only that, but many vehicles that had leases to mature during those years, never made it back into the retail used-car market.
New- and used-vehicle prices rose so steeply, many lease customers opted to buy their vehicles at lease-end.
That's because those vehicles' residual values were set prior to the onset of the pandemic and were far less than market value at maturity, said Karl Brauer, executive analyst at iSeeCars.com.
"Market prices went up on used cars so much that if you were ending your lease and were looking at doing a new lease, the rates would have been much higher than the one you were coming out of and if you wanted to purchase a car, new or used, the prices were crazy high," Brauer said. "That made a lot more people than usual, buy their car."
Brauer said CPO remains an important segment of the market but, like other analysts, believes the segment will have a challenging year due to economic and supply uncertainties that are impacting the retail auto industry.
"CPO represents great value for the consumer and are a great selling tool for manufacturers and dealers to expand their customer base because of people who want the new vehicle peace of mind but don't want to pay new car prices," he said.
"We are slowly repairing the supply chain issue but we're also seeing more concerns about spending money by consumers."