DGDG launches online tool to buy consumer cars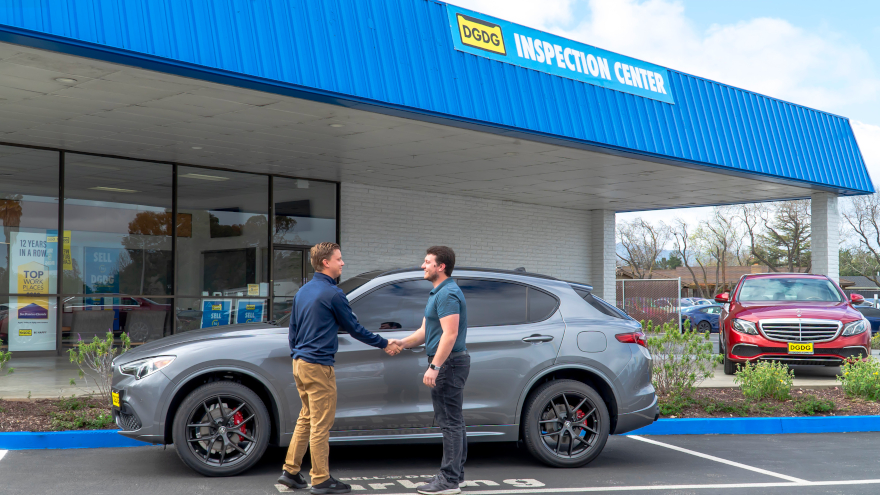 Buying cars from consumers has proven to be a popular route, as dealers face tight supply at auction and other wholesale channels.
With that in mind, one California group is putting some digital infrastructure behind this strategy.
The Del Grande Dealer Group announced a new platform this week that allows a consumer to sell their car to the retailer through a process that starts online.
With "Sell to DGDG," the consumer enters the VIN or license plate number online, answers a few question and is then provided an offer for their car.
The consumer can then click the "I'm Ready to Sell" or "I'm Thinking About It" buttons. DGDG will send follow-up reminders about the offer.
If the consumer wants to go through with the offer, they can bring the vehicle to DGDG's inspection/processing center in Sunnyvale, Calif., and receive a check.
"Digitization is the future," said DGDG CEO Jeremy Beaver. "Tech-savvy consumers, especially in the Silicon Valley and the greater San Francisco Bay Area, expect a tech forward, simplified process that requires less time.
"These consumers are accustomed to instantaneous retail experiences in other retail categories. We are thrilled to launch Sell to DGDG, a simple, straightforward option that provides a quick return to the Northern California market."
The retailer "quietly launched" the platform in August. Since then, it is distributing 700 online offers each month on average. DGDG has put out more than 4,500 offers on vehicles through this platform and has purchased over 200.
The Sell to DGDG allows the group to bid on and buy more private-party vehicles at its 19 stores throughout Northern California. The retailer says it provides the consumer a "the non-invasive experience, little time spent in person and a higher-than-average purchase price payout," with that payout averaging more than $28,000.
"It's a win-win situation for DGDG and the consumer," Beaver said. "It allows us to increase our inventory of pre-owned vehicles to better satisfy the demand and we get to provide our guests with an easy, quick option to sell their vehicle."