Digital Air Strike Receives Several Business Honors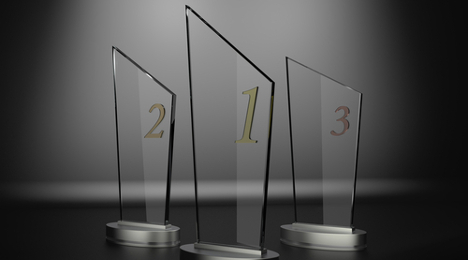 SCOTTSDALE, Ariz. -
Automotive social media and digital engagement company Digital Air Strike recently announced its reception of several honors, including four Stevie Awards from American Business Awards as well as an award for one of the company's co-founders.
The company has been named as a finalist for the following Stevie Awards for:
Management Team of the Year
Marketing Campaign of the Year
Review Surge 4.0: A Smarter Way to Get Customer Feedback
2014 Automotive Social Media Trends Study
All of the remaining finalists for the Stevie Awards will receive an honor, ranging from gold to silver and then bronze, at the Stevie Awards ceremonies in Chicago on June 22 and San Francisco on September 11. For a complete listing of the award finalists, click here.
"The diversity of the categories highlights the spirit of innovation and the value Digital Air Strike brings to thousands of clients in North America," said Alexi Venneri, the company's chief executive officer and co-founder. "We are honored to receive these awards and are pleased that our team is being recognized."
Venneri was also recently recognized as one of the Top Tech Exec's in Arizona in the category of chief executive officer by the Phoenix Business Journal.
"It's a true honor to have our entire team be recognized for our commitment to bringing innovative technology solutions to thousands of businesses nationwide," Venneri said. "It is exciting to see consumers also benefit from our technology as we are able to help them get the information they need through social networks and prospect micro-sites that we build in response to every inbound lead."