Digital Air Strike welcomes 2 new executives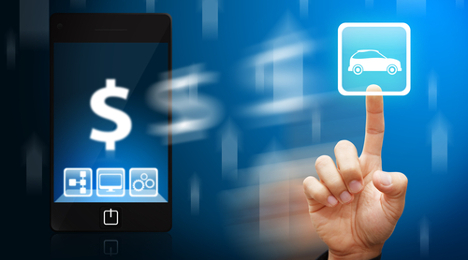 SCOTTSDALE, Ariz. -
Social media and digital engagement company Digital Air Strike announced the addition of two technology veterans with extensive media, data and entrepreneurial experience to their senior leadership team.
This week, Anthony Argenziano joined Digital Air Strike as chief technology officer where he will manage and drive the company's innovation and product development. David Corchado now is with the company as chief digital officer where he will guide the company's expansion into key strategic markets.
"We are excited that Anthony and David have joined our team," Digital Air Strike co-founder and chief executive officer Alexi Venneri said. "Their experience in digital marketing technology paired with their track records of driving growth will be invaluable as we continue to build innovative solutions in many vertical markets.
"Anthony and David bring a wealth of enterprise retail technology experience to our company," Venneri continued. "It is exciting to already see how their vision and passion for innovation will benefit our clients and partners."
Argenziano has more than two decades of experience as a technology and product executive and entrepreneur with expertise in product development, professional services, business development, and operations. He specializes in creating and implementing high-performance strategies that directly impact innovation, growth, and profitability.
Prior to joining Digital Air Strike, Argenziano was the head of risk platform at Amazon and the chief technology officer at eBay Enterprises Display where he was responsible for setting the company's product vision and strategy as well as developing software, technical operations and support.
Anthony did most of his undergraduate work at the University of Arizona before completing his B.A. in Management at Ottawa University and receiving his M.B.A. from Arizona State University.
Corchado has almost 20 years of experience in data driven consumer marketing roles. Prior to joining Digital Air Strike, he was the chief data officer at iCrossing, a division of the Hearst Corp. and also served as chief technology officer.
Before iCrossing, Corchado was group vice president at Agency.com-TBWA\Worldwide, and led global site design for major brands including British Airways, Ford, Bank of America and General Electric.