DrivingSales Reveals Dealer Satisfaction Award Winners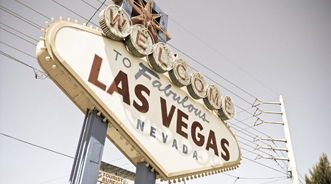 LAS VEGAS -
The third annual DrivingSales Dealer Satisfaction Awards were presented in conjunction with the National Automobile Dealers Association Convention & Expo.
The awards measure dealer satisfaction with services provided by vendors in 2011 in 14 categories, including CRM, New Car Leads, Used Car Advertising, Chat Products, Websites, SEO and many more. Vendors who achieved the highest dealer satisfaction rankings received "Highest Rated" or "Top Rated" awards.
"Congratulations to the recipients of the DrivingSales Dealer Satisfaction Awards – the dealer community has spoken, and we are proud to recognize the outstanding vendors that have met and exceeded the needs of their dealership customers," said DrivingSales chief executive officer and founder Jared Hamilton.
The DrivingSales Dealer Satisfaction Awards measure dealer satisfaction by allowing dealers to rate and review their vendors at DrivingSales.com Vendor Ratings. The awards also incorporate the results of the 2011 Vendor Ratings survey, which was deployed to nearly 18,000 dealerships nationwide.
"The thousands of dealers who made their voices heard through their participation in Vendor Ratings not only seek to recognize the excellence of service providers who are leading the charge in innovation, performance and customer service," continued Hamilton. "But they also, importantly, are helping their peers make the critical vendor decisions that can ensure growth, profits and greater dealer satisfaction in 2012."
The awards were presented at a special ceremony at the 2012 NADA Convention & Expo in Las Vegas. The company also unveiled a redesigned DrivingSales.com Vendor Ratings site at the ceremony, including new features designed to make it easier for dealers to navigate between vendor products and categories and to quickly find the highest rated vendors, as well as to rate vendors through a more intuitive process. Enhancements to the vendor process were also added, including increasing the exposure of vendor contact information and the ability to easily add new products.
The 2011 DrivingSales Dealer Satisfaction Award Recipients are (listed by category):
Call Management
o CallSource – CallTracking: Highest Rated
o Callbright – Inbound Lead Tracker: Top Rated
o Who's Calling – Who'sCalling: Top Rated
Chat Products
o ContactAtOnce! LLC – ContactAtOnce! AutoDealer Chat: Highest Rated
o ActivEngage – ActivEngage Chat: Top Rated
o Dealer e Process – PRO-ACTIVE Live Chat: Top Rated
CRM – Fixed Ops
o CIMA Systems – CIMA Car Care Service Menus: Highest Rated
o ADP Dealer Services – ADP CRM: Top Rated
o Dealer e Process – Virtual Service Consultant: Top Rated
CRM – Sales Dept.
o Dominion Dealer Solutions – Autobase CRM: Highest Rated
o CAR-Research – CAR- Research XRM: Top Rated
o DealerSocket – DealerSocket CRM: Top Rated
DMS Providers
o Reynolds and Reynolds – Reynolds Power DMS: Highest Rated
o ADP Dealer Services – ADP DMS: Top Rated
o DealerTrack – DealerTrack Dealer Management Services: Top Rated
ILM Systems
o Dominion Dealer Solutions – AVV Web Control: Top Rated
o DealerSocket – DealerSocket ILM: Top Rated
o VinSolutions – VinSolutions MotoSnap ILM: Top Rated
Inventory Pricing Tools
o vAuto – vAuto – Pricing, Appraising, Stocking, & Merchandising Tools: Highest Rated
o VinSolutions – MotoSnap Market Pricing Analysis: Top Rated
o eCarList – eCarList TrueTarget: Top Rated
Mobile Sites
o Dealer.com – MobileSites: Highest Rated
o Cobalt – Cobalt Mobile Websites: Top Rated
o VinSolutions – MotoSnap Mobile Websites: Top Rated
New Car Leads
o Dealix – New Car Leads: Highest Rated
o Cars.com – NewLeadsPlus: Top Rated
o ZAG – Zag Sales Strategy: Top Rated
Owner Marketing
o J&L Marketing, Inc. – Sales Events: Highest Rated
o CIMA Systems– Complete Virtual BDC: Top Rated
o Dominion Dealer Solutions – @utoRevenue: Top Rated
SEM – PPC
o Dealer e Process – Dealer e Process SEM: Highest Rated
o PCG Digital Marketing – PPC Management Service: Top Rated
o POTRATZ – Search and Behavioral for Website and Mobile: Top Rated
SEO
o eXtéresAUTO – eXtéresAUTO – SEO: Highest Rated
o Dealer e Process – Power PageRank SEO: Top Rated
o PCG Digital Marketing – SEO & Strategic Internet Marketing: Top Rated
Used Car Advertising
o AutoTrader.com – Used Car Advertising: Highest Rated
o Cars.com – Cars.com Online Advertising: Top Rated
o Dealix – UsedCars.com : Top Rated
Websites
o Dealer e Process – Dealer e Process Dealer Websites: Highest Rated
o DealerFire – DealerFire Custom Websites: Top Rated
o DealerOn – Flex Sites: Top Rated