eBay Motors announces enhanced buyer protection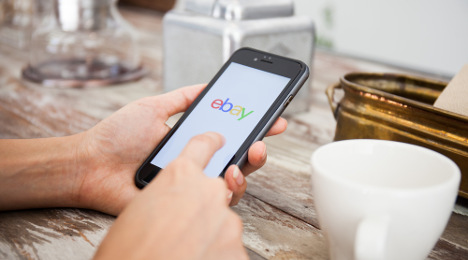 SAN JOSE, Calif. -
eBay Motors and its Business and Industrial division have announced a move aimed at increasing buyer confidence.
As such, the company is doubling its coverage protection up to $100,000 on its Vehicle Purchase Protection (VPP) and Business Equipment Purchase Protection (BEEP) programs, applicable to purchases after Sept. 1.
"At eBay, nothing is more important than trust. Without it, our global marketplace couldn't function," said Tony Hoang, head of vehicles at eBay Motors. "For our shoppers who are purchasing vehicles or business equipment, we're extending our buyer protection programs to help put our buyers at ease when shopping on eBay.
"Whether consumers are browsing or ready to make a critical purchasing decision, the scope of these protection programs is unique in the automotive ecommerce industry, empowering our sellers' and dealers' growth by offering a worry-free, secure shopping experience," he continued.
The updated VPP program is complemented by eBay Motors partnerships with WeGoLook for third party on-site inspections and warranties for automotive parts and accessories provided by Assurant.
The expanded protection programs consist of the following:
—eBay Motors' VPP covers up to $100,000 for eligible purchases on eBay Motors for vehicle non-delivery, missing title or major undisclosed defects. Buyers are automatically enrolled in the program at no charge. Learn more about what's covered and eligibility here.
—BEPP covers a buyer's eligible purchase for up to $100,000 on eBay capital equipment in case of deliberate fraud or misrepresentation by the seller, including non-delivery, receiving an item that has undisclosed damage, the item was described as being less than 10 years old, or receiving an item that differs in type, make or model from what was described in the listing. Learn more about what's covered and eligibility here.